A Holyrood committee is to look into the work of Scotland's investment agency to ensure the country remains competitive after the UK's departure from the EU.
The Economy, Energy and Fair Work Committee will hold an inquiry into the role of Scotland Development International (SDI) in improving international links and what investment and business will look like in Scotland post-Brexit.
With more than 30 offices in 23 countries throughout the world, the group's purpose is to aid companies in becoming exporters, support firms that already sell goods overseas and attract international investors to Scotland.
Set up in 2001, SDI brings together expertise from the Scottish Government, as well as its commercial arm Scottish Enterprise and Highlands and Islands Enterprise.
As part of the inquiry – which will inform the 2021-22 budget process – views are being sought on the work of SDI, as well as measures that may be needed to support business post-Brexit.
Companies can send written submissions to the committee until April 17.
The remit of the committee's inquiry describes the current Brexit situation as "fluid", adding the investigation will also look at how resources are being allocated to the body.
Deputy convener of the committee Willie Coffey said: "International trade and investment are vital to improving Scotland's economic competitiveness.
"More and more businesses are wanting to expand internationally and so the committee wants to learn more on what support is needed to improve Scotland's worldwide performance as an exporting nation.
"We want to hear from those in business – big and small – who have a stake in the future of international trade in a post-Brexit era and want to have the opportunity to shape that discussion."
Scotland currently has fewer exporters than other regions of the UK, according to a research paper published by Scottish Enterprise.
The 2018 publication found 6.8% of Scottish companies – approximately 11,500 – export goods compared to 12.4% in the south-east of England, with just 15 companies accounting for 30% of Scotland's exports.
More Scottish companies are looking at building internationalisation into their long-term business strategies, however, a position that has been made more important due to Brexit.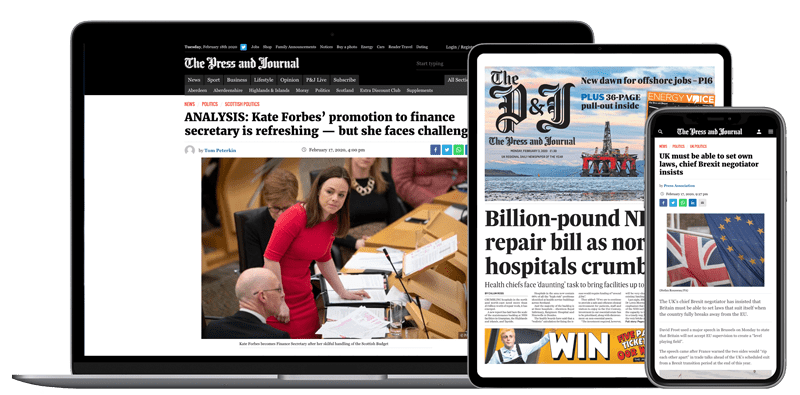 Help support quality local journalism … become a digital subscriber to The Press and Journal
For as little as £5.99 a month you can access all of our content, including Premium articles.
Subscribe