Scottish courts will close to the public and significantly reduce the number of cases heard in person due to the coronavirus pandemic.
The Scottish Courts and Tribunals Service (SCTS) has announced further measures to limit the number of people attending court, with a "bare minimum" of cases being heard.
From Wednesday, members of the public will be unable to attend trials and hearings, while all cases before sheriffs will take place in 10 courts across Scotland.
Courts have already ceased all jury trials and adjourned all-but-essential summary criminal trials and civil hearings involving witnesses.
The High Court will continue to sit in both Edinburgh and Glasgow for urgent cases and the Court of Session will still deal with essential civil business, such as child abduction petitions and interim interdicts.
Accused people who are being held in custody and have Covid-19 symptoms will have their case conducted via videolink.
Tribunals will only proceed with essential hearings by audio conference.
The SCTS's move to the next stage of its contingency plans follows a statement in parliament by the Lord Advocate, in which he said the justice system will try to resolve or progress cases "with the minimum need for appearance at court".
James Wolffe said that where it is deemed necessary for cases to go ahead, the number of witnesses will be kept to a minimum.
The "great majority" of cases will be postponed, he said, while people accused of crimes who are already in custody will generally appear via videolink.
Mr Wolffe said: "Where a trial cannot take place – and I have to be frank, that will be the great majority of cases which cannot otherwise be resolved – we will have no option but to defer that trial until the public health guidance allows business to resume, even if that means the accused has to remain in custody in the meantime if public safety demands it."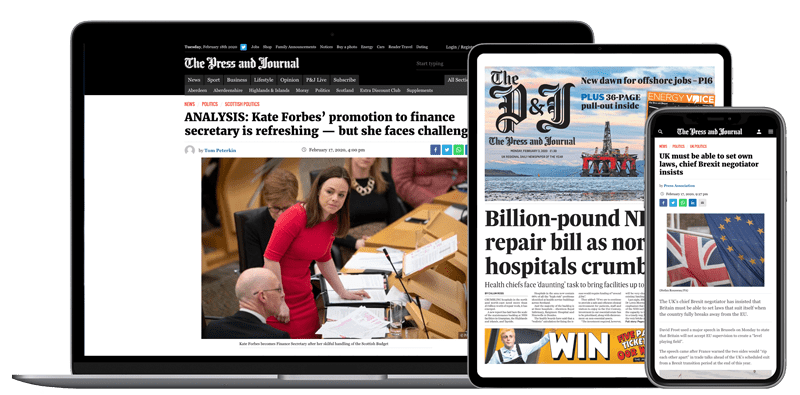 Help support quality local journalism … become a digital subscriber to The Press and Journal
For as little as £5.99 a month you can access all of our content, including Premium articles.
Subscribe