The SEC will not be charging rent for the event centre to be used as an emergency hospital during the coronavirus crisis, the Health Secretary has said.
The Scottish Events Campus (SEC) in Glasgow is being turned into a temporary hospital to treat up to 1,000 patients with Covid-19.
Construction has started on what will be called the NHS Louisa Jordan – named after a First World War nurse from the city – but the government will not be charged rent for the use of the site.
Speaking on the BBC's Good Morning Scotland, Health Secretary Jeane Freeman thanked the SEC for the "significant gesture" and praised construction staff for working round the clock to repurpose the venue.
Ms Freeman said: "I'm astonished by the 24-hour working from construction workers across all the disciplines as well as SEC staff.
"I'm grateful to them that they are not charging us rent for these premises at all.
"That's a significant gesture by them as well as, of course, many, many NHS staff."
An SEC spokeswoman said: "We are not charging the NHS a rental for the venue but will charge for any costs directly attributable to the venue's use as a medical facility."
More than 400 contractors are working alongside nearly 150 clinicians and operational staff to build the new NHS Louisa Jordan.
The government has said it is hopeful an initial 300 beds will be ready by mid-April, with scope to increase the number of patients to 1,000 if necessary.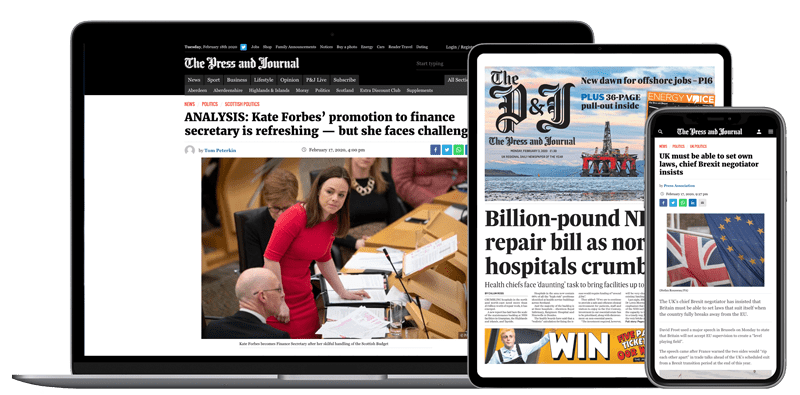 Help support quality local journalism … become a digital subscriber to The Press and Journal
For as little as £5.99 a month you can access all of our content, including Premium articles.
Subscribe