The Scottish Government has said the Treasury must make allowances for employers who cannot contribute to the costs of the worker furlough scheme.
Chancellor Rishi Sunak announced on Friday that businesses will have to start paying National Insurance and tax contributions for staff in August, then 10% of wages in September and 20% in October.
Responding to the changes, Scotland's Economy Secretary Fiona Hyslop said there cannot be "a blanket approach across all employers and sectors".
"There remain some sectors that will likely still face restrictions in August, or where we know recovery will take a bit longer and I do not think it is realistic to expect employers who continue to face these challenges to have to contribute to the scheme," she said.
"This is a particular concern for some sectors, such as the hospitality sector, where a very large proportion of employees are currently furloughed."
She added: "If there is not some allowance for this – either within the rules of the JRS (job retention scheme), or by providing alternative support to help employers in sectors with the costs of the scheme – then this may just delay, rather than avoid, mass redundancies and business closures in those sectors."
Speaking during the UK Government's daily briefing, Mr Sunak said he understood that "businesses and employers have been through an incredibly difficult time".
"So I have decided to ask employers to pay only a modest contribution, introduced slowly over the coming months," he said.
The Chancellor added: "By September, employers will have had the opportunity to make any necessary changes to their workplaces and business practices. Only then, in the final two months of this eight-month scheme, will we ask employers to start paying towards people's wages."
Since it was launched, the JRS has been used by one million businesses to support 8.5 million jobs, at a cost of £15 billion so far.
The scheme is expected to cost a total of around £80 billion, or £10 billion a month, although the Office for Budget Responsibility is set to publish detailed costs next week.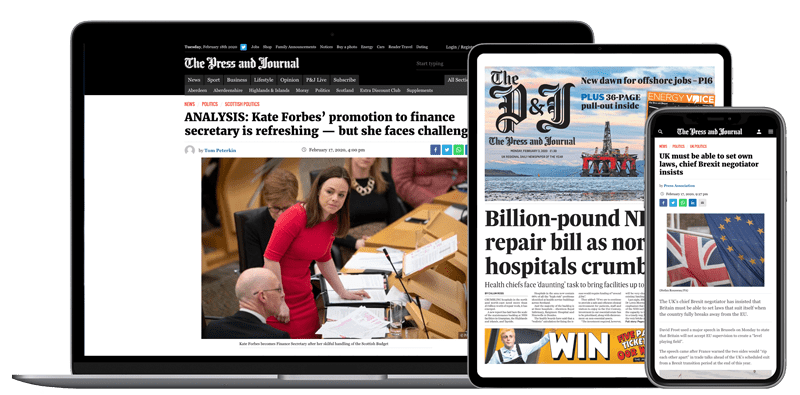 Help support quality local journalism … become a digital subscriber to The Press and Journal
For as little as £5.99 a month you can access all of our content, including Premium articles.
Subscribe