The Scottish Government has been accused of "pure spin" after missing its tree planting target by more than 1,000 hectares.
A total of 10,860 hectares of new woodland was planted in Scotland, down from 11,210 hectares the previous year but the second-highest figure since 2001.
Rural Economy Secretary Fergus Ewing said a "very wet winter" and coronavirus were reasons for the Scottish Government missing its 12,000 hectares target.
The Covid-19 lockdown only affected the final week of the yearly period the Forest Research figures cover, prompting criticism from Scottish Greens environment spokesman Mark Ruskell.
Mr Ewing said planting 10,860 hectares of new woodland was "really positive news", with an estimated 9.5 million tonnes of CO2 removed from the atmosphere by Scotland's forests each year.
He said: "This is an outstanding result in what were really difficult circumstances.
"A very wet winter slowed planting, which then came to a stop as a result of the Covid-19 pandemic.
"That was the right approach. No target is worth pursuing if it puts people's lives at risk.
"So we should celebrate and welcome this achievement."
Scotland's forests cover 18.8% of the country's total land mass and the Scottish Government has set a target of increasing this to 21% by 2032.
Scottish Forestry said with tree planting able to resume during the current phase of lockdown easing, plans for 9,000 hectares of tree planting have been approved for 2020-21, with applications covering a further 7,000 hectares being looked at.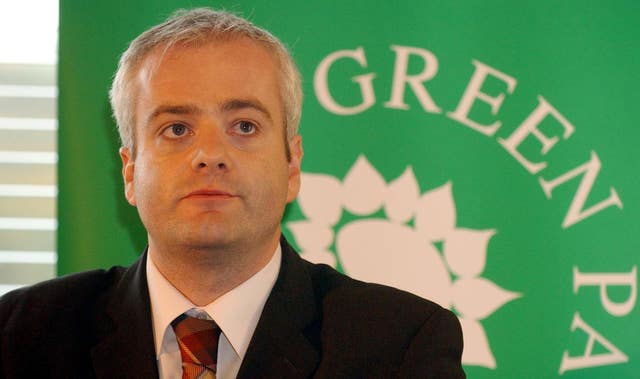 Mr Ruskell criticised the Scottish Government for failing to meet its target.
He said: "This is disappointing and once again reveals the gap between the rhetoric on tackling the climate emergency and action to tackle it.
"Even with fossil fuel giant Shell bankrolling reforestation attempts, the Scottish Government couldn't even meet its own meagre target.
"To blame the Covid-19 crisis for this is pure spin and comparisons with what Westminster are doing are not helpful."
He added: "If we're going to be serious about restoring our forests and peatlands, we need to up the scale.
"The Scottish Greens propose reforesting Scotland to the European average of 40% tree cover and ensuring that much of that is native forests."
Dr Sheila George, WWF Scotland's environment policy manager, said: "We know woodland expansion has an important role to play in capturing carbon and helping us meet our net-zero targets.
"Native woodlands are also important wildlife habitats so it's disappointing to see that the target this year has been missed."
She added: "Planting targets have been historically difficult to meet, indeed last year was the first year they were achieved.
"But as we begin the recovery from the Covid-19 crisis, this largely outdoor and rural sector could be one of the first to contribute to Scotland's green recovery.
"We must increase our efforts and support different types of woodland, including more native species and farm woodland, to be planted and managed sustainably."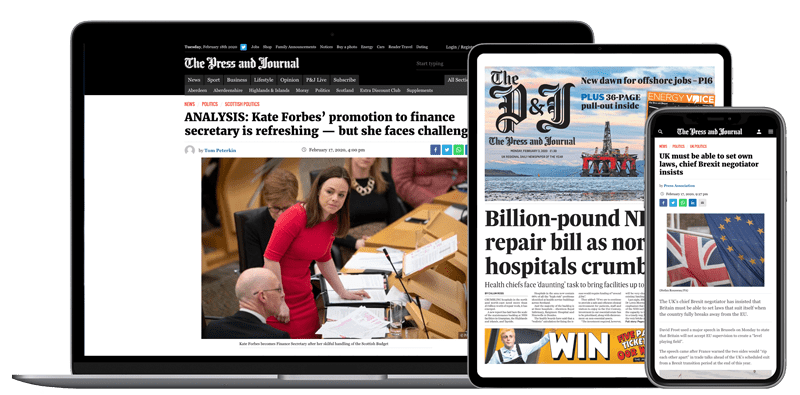 Help support quality local journalism … become a digital subscriber to The Press and Journal
For as little as £5.99 a month you can access all of our content, including Premium articles.
Subscribe