Not extending the furlough scheme will jeopardise tens of thousands of tourism jobs and mean the money already spent is "in vain", Fergus Ewing has warned.
The Tourism Secretary suggested all the money invested in the furlough scheme up to October "may arguably have been wasted" if the sector makes thousands of people redundant because financial support has ended.
Mr Ewing told the Culture, Tourism, Europe and External Affairs Committee the Scottish and UK Governments are having "amicable and constructive" discussions about the possibility of extending the furlough scheme.
He said his UK counterpart Nigel Huddleston MP "has got a good grasp of the problems" facing the tourism industry but said the Scottish Government is calling for urgent clarity about whether the furlough scheme could be extended beyond October.
"I fear that, unless the furlough scheme is extended, then we will see many more redundancies issued – as I say, tens of thousands," Mr Ewing said, stressing the seasonal nature of the industry and the impact of coronavirus on summer trade.
He told MSPs: "The sooner the UK Government can give clarification that the furlough scheme will be extended, the less damage there will be, the fewer businesses – large businesses in particular – will feel that they have to issue redundancy notices for a number of commercial reasons, which are perfectly understandable from their point of view."
The Cabinet Secretary explained he does not believe ongoing support would necessarily be required by all businesses but argued it should continue "for those for whom recovery is long and slow".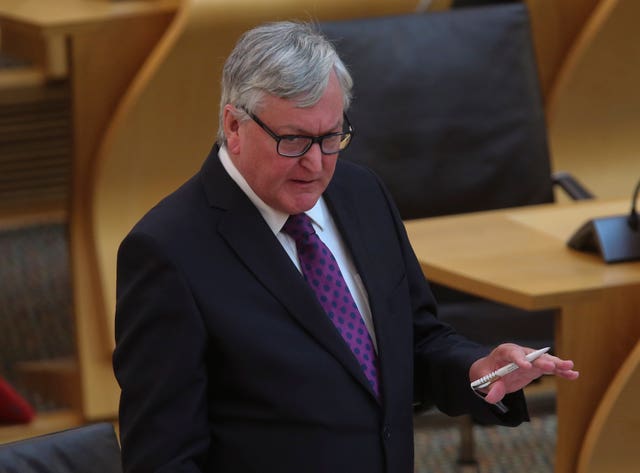 He added: "We really are trying not to approach this from the sort of workaday, anti-status-quo approach of partisan tribalism. Quite the opposite.
"We've got a real-life catastrophe here and it's evident to me that we really need to do more if we want businesses to survive."
Holyrood's tourism committee has been told the Scottish Government is working on guidance to allow public toilets to reopen when the five-mile travel restriction is lifted and before beer gardens reopen.
The committee also heard how the Scottish Government is working on plans to reopen public toilets.
Toilets have remained closed "because of the need to have the lack of capacity of social distancing", Mr Ewing said, although he hopes they can be reopened before the five-mile travel restrictions are dropped from July 3.
Bettina Sizeland, the Scottish Government's deputy director of tourism, said that there was no confirmed date for the reopening of facilities.
She added: "The toilets issue obviously is one that impacts on a lot of recreational activity and currently colleagues within Scottish Government are working on further guidance to ensure that toilet facilities in particular can be reopened safely."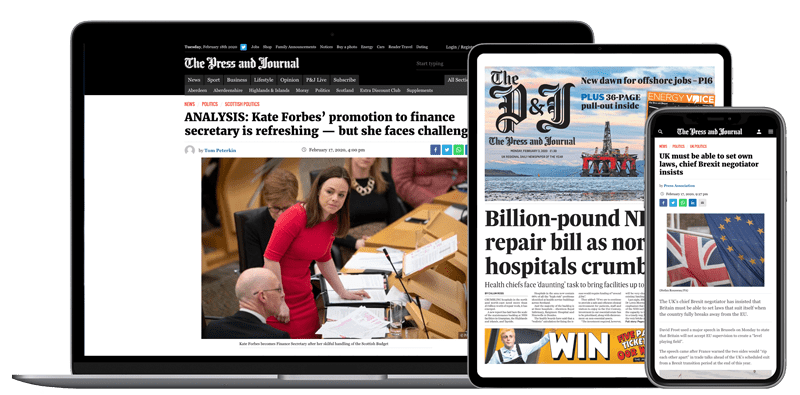 Help support quality local journalism … become a digital subscriber to The Press and Journal
For as little as £5.99 a month you can access all of our content, including Premium articles.
Subscribe