The Scottish Government has provided £63 million to support bus travel as timetables resume across the country following lockdown.
The cash will be available over the next three months to fill the gap caused by reduced passenger numbers, as the need to remain physically distant continues.
The Scottish Government previously offered more than £46 million to bus companies in June.
Government officials are encouraging people only to travel when they have to, and to avoid peak times if necessary.
Transport Secretary Michael Matheson said: "While I will continue to do what I can to support our bus industry and our public transport network, it is important that the public continue to leave space on public transport for those that need it most.
"If you need to travel on public transport, see if you can avoid peak times and try to plan ahead. Many larger bus operators have developed new applications to help you do this.
"That type of innovation at rapid pace is entirely characteristic of our transport operators and staff.
"Again, I would like to thank them for all the work they are doing to help keep people moving and in helping passengers to plan ahead where they can during this public health emergency."
Paul White, director of bus industry trade body CPT Scotland, welcomed the new cash injection, saying: "This funding will enable the delivery of a comprehensive bus network in the coming weeks and months.
"The funding announced today will be critical to ensuring the right level of resources are in place to serve communities with the bus services they need."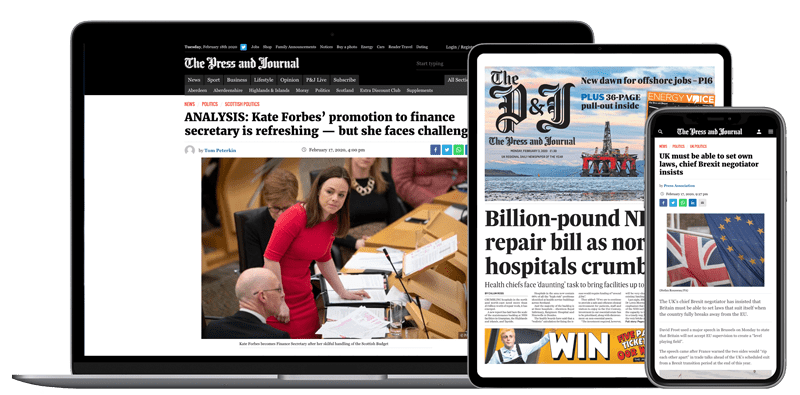 Help support quality local journalism … become a digital subscriber to The Press and Journal
For as little as £5.99 a month you can access all of our content, including Premium articles.
Subscribe