Nicola Sturgeon has said she is "impressed and reassured" by the measures being taken in Scotland to prevent coronavirus spreading as schools prepare to return.
The First Minister visited a West Calder High School ahead of pupils beginning to head back to classrooms across Scotland from Tuesday.
Addressing the Scottish Government's coronavirus briefing, she urged everyone in Scotland to play their part in suppressing the virus, saying this is vital in enabling schools to return and stay open.
Ms Sturgeon said nerves and anxiety for teachers, parents and pupils are "entirely understandable" as she stressed reopening schools is a priority for her Government.
She said: "Earlier this morning I visited West Calder High School in West Lothian to see for myself the preparations they are making for reopening this week.
"Like many school across the the country, they are having a phased return, tomorrow is an in-service day for staff, Wednesday is for students in secondary school years one to three and Thursday is for students in year one and years four to six and then from Friday students will be in school full-time.
"It is worth saying that for students and staff school will feel different to how it was before.
"There will, for example, be a lot more hand washing, some schools will have staggered starts and lunch breaks – at West Calder, for example, lunches have to be ordered on an app in the morning and collected at lunchtime."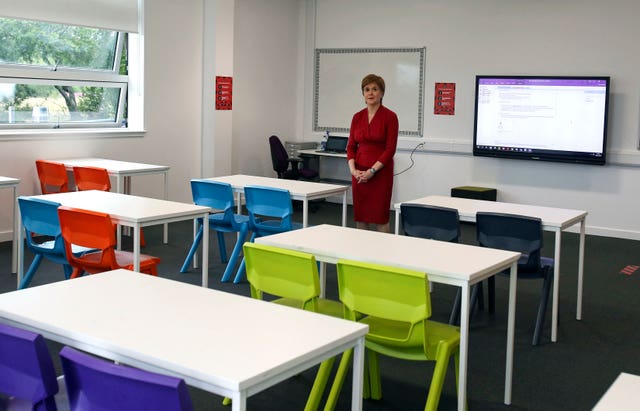 She added: "I know that there will be nerves and anxiety for children, parents and teachers this week – and I think that is entirely understandable.
"Fundamentally, all of us know that the reopening of schools is essential for children's education, personal development and indeed I think for their general wellbeing and happiness.
"So what we are doing is trying to ensure that the reopening is safe and effective.
"I was really impressed and reassured this morning by what I saw of the preparations in West Calder and I know these preparations are being repeated across the country."
Ms Sturgeon said indoor play and activity clubs, as well as some faith-based schools such as Sunday schools and madrassas, should not reopen.
Her comments come after almost half of teachers questioned by a union do not think it is safe for pupils to return.
The NASUWT union questioned 780 teachers ahead of schools reopening this week.
The survey found teachers are anxious about going back to work and have not been given enough information or time to prepare.
A total of 45% of those questioned do not think it will be safe for pupils to return, with 42% uncertain.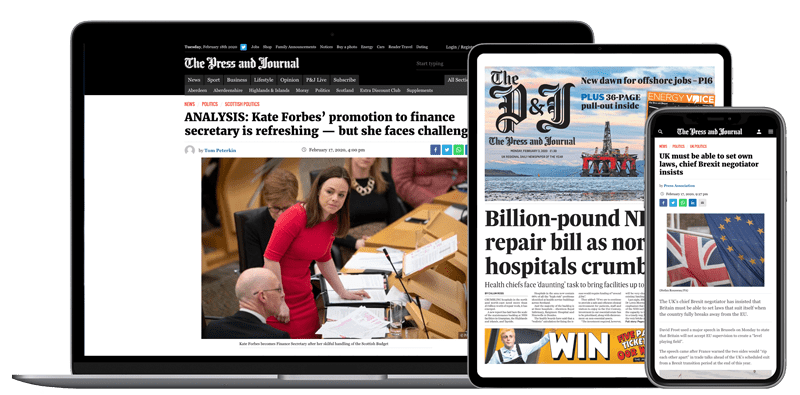 Help support quality local journalism … become a digital subscriber to The Press and Journal
For as little as £5.99 a month you can access all of our content, including Premium articles.
Subscribe