Post-mortem examinations requested by accused killers should have a two-week time limit, an MSP has said.
A proposed Bill by the SNP's Gil Paterson aims to limit the delays faced by some grieving families before they can bury loved ones.
Pathologists carry out a post-mortem examination on people who die in suspicious circumstances, including cases of murder and culpable homicide.
Suspects charged in connection with the death are able to request a second forensic exam, but under the current rules there is no time limit for when this should happen.
Mr Paterson's Member's Bill proposes creating a 14-day time limit for a defendant's lawyers to request another post-mortem examination.
He added the proposed change would allow the defence to apply to the courts for an unlimited number of extensions, subject to a judge agreeing there is a good reason for the time limit to be exceeded.
Citing the murder of 15-year-old schoolgirl Paige Doherty in 2016, Mr Paterson said her body was only released to her family 30 days after she was killed because of the time taken by the killer's lawyers to request a defence post-mortem examination.
Giving evidence to Holyrood's Justice Committee, Mr Paterson said: "There was no transparency in the procedure and this caused a great deal of distress to her family.
"My Bill aims to lessen the suffering experienced by other families in similar situations by introducing an extendable 14-day time limit in which a defence post-mortem examination may be instructed.
"This will, I hope, reduce delays in the release of the body by encouraging the defence to act more quickly.
"It will also increase transparency in the system, helping families to understand what is happening, reducing distress and giving them more certainty about the timescales within which funeral arrangements can be made.
"Whilst the needs and interests of victims' families are at the heart of this bill, it also recognises the important role of the courts in determining the necessary at the timescales required to ensure a fair trial."
He added there were estimated to be between two and 10 cases of defence post-mortem examinations from approximately 60 yearly homicide cases in Scotland.
The legal profession has been "very, very sympathetic" to the aims of the Bill and "understood the torment that it was causing", Mr Paterson told MSPs.
The committee will now consider the case for the changes before the Scottish Parliament votes whether the Member's Bill should proceed to stage two of the process to becoming law.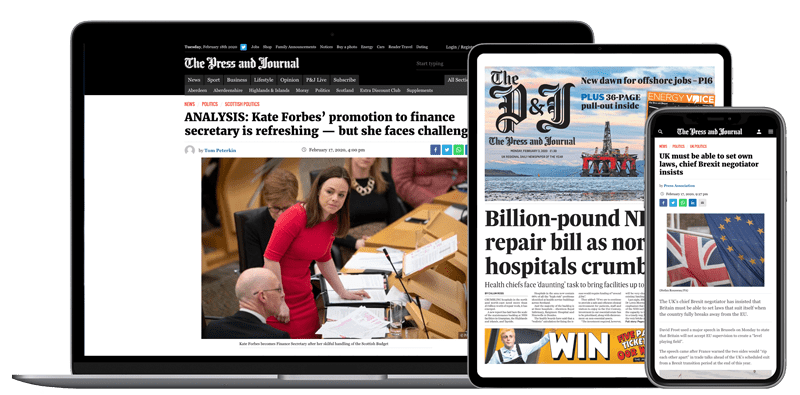 Help support quality local journalism … become a digital subscriber to The Press and Journal
For as little as £5.99 a month you can access all of our content, including Premium articles.
Subscribe