Applications for a new payment to support those on low incomes to self-isolate will open on October 12, the Social Security Secretary has announced.
Speaking at the coronavirus briefing in Edinburgh, Shirley-Anne Somerville said the self-isolation support grant will be administered through local authorities as part of the Scottish Welfare Fund, using the existing infrastructure of the benefit.
The £500 payment will also be targeted at those on Universal Credit or other benefits, with some "discretion" available for others facing financial hardship.
Ms Somerville said: "Self-isolation is essential to break the chains of transmission of this awful virus and to protect public health.
"We want to do everything we can to support people through this challenging time and these payments will help ensure no-one has to choose between self-isolating and supporting themselves or their families financially."
The decision to create the fund was taken before the Scottish Government was informed of Barnett consequential funding that would be made available as a result of the announcement of a similar scheme from the UK Government.
She added: "It is essential that we can act swiftly so that people who need support are able to access it.
"We continue to press the UK Government around consequential funding for the support scheme that they recently announced in England, but given the urgent need to get this scheme up and running in Scotland we have made the decision on our approach in advance of that answer."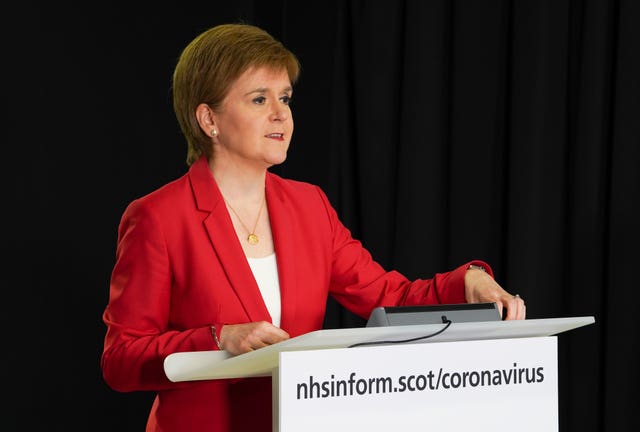 First Minister Nicola Sturgeon also urged employers to allow staff to work from home if they are able, meaning they can still work even when asked to self-isolate.
She said: "Where people who are self-isolating are well and can work from home, they should of course continue to be supported by their employer and I would ask again today all employers to play their full part in making sure that their employees are able to comply with the self-isolation requirement when they're asked to do so."
Kelly Parry, the community wellbeing spokeswoman for local authority body Cosla, welcomed the scheme, saying: "It will help ensure those who are affected and qualify are looked after and won't need to go to work, which will help reduce the community spread of the virus.
"Councils have vast experience of providing local support of this type to communities and are the best placed to deliver this measure.
"We are keen to agree the details with the Scottish Government as soon as possible and look forward to getting much needed support to the people who need it."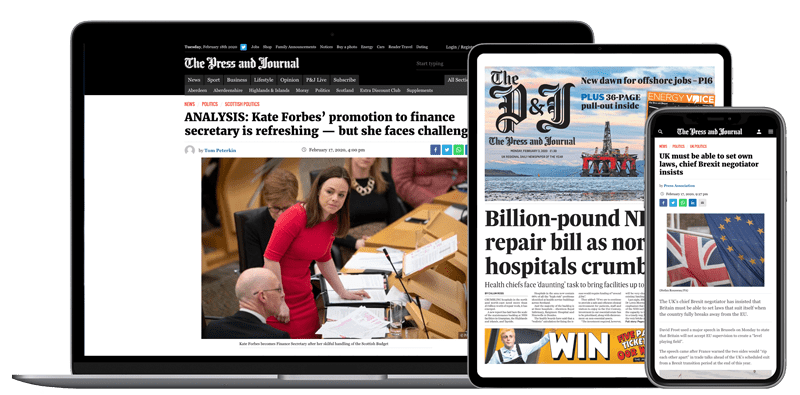 Help support quality local journalism … become a digital subscriber to The Press and Journal
For as little as £5.99 a month you can access all of our content, including Premium articles.
Subscribe