Communities will be "chucked under the bus" if the UK leaves the EU without a deal, the SNP's Westminster leader has claimed.
Last week, Prime Minister Boris Johnson said the UK should prepare for a no-deal Brexit after the transition period, sparking fears from business of trade barriers and high tariffs on goods.
The UK Government has also started a campaign urging companies to prepare for the end of the transition period on December 31, whether there is a deal in place or not.
Further trade talks are due to take place on Monday, with Cabinet Office minister Michael Gove saying the door had been left "ajar" for a deal to be struck.
SNP Westminster leader Ian Blackford has warned of the dangers of a no-deal exit, saying it would add to the already difficult conditions created by Covid-19.
He told BBC Radio Scotland's Good Morning Scotland programme: "This is chucking business and communities under the bus.
"We really should recoil at the possibility of a no-deal Brexit when we're going through a health pandemic, when there are significant risks to our economy, where people are losing their jobs.
"This is just putting misery on misery and quite frankly the Government has got to come to its senses."
As a result of leaving the EU without a trade deal in place, tariffs would be levied under World Trade Organisation rules on goods leaving and entering the UK.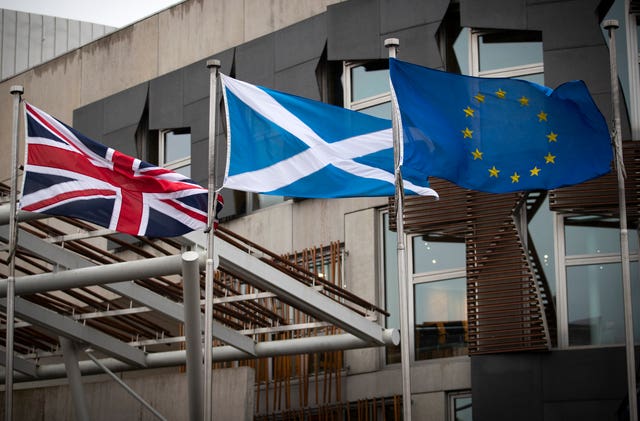 Mr Blackford said tariffs would "lock out" agriculture products from the EU market.
He also warned of shortages of food and medicine, as well as "chaos at the ports", citing the UK Government's Operation Yellowhammer document, which was published last year and showed the "reasonable worst case" scenario.
Mr Blackford claimed that conversations he had with "EU diplomats" over the weekend signalled the bloc was willing to compromise, if the UK was prepared to do the same.
The Ross, Skye and Lochaber MP said the only way to protect Scotland is to become an independent country.
He added: "What we've had is a UK Government who simply haven't taken seriously the desire to get round a table with the European Union and get a deal that protects consumers, that protects businesses, that keeps us aligned to the single market and the customs union.
"With the ideology that they have pushed about taking back control of their waters and their borders, they can take back control, but they're going to find that they're going to be locked out of these markets, which is hardly a sensible place to be."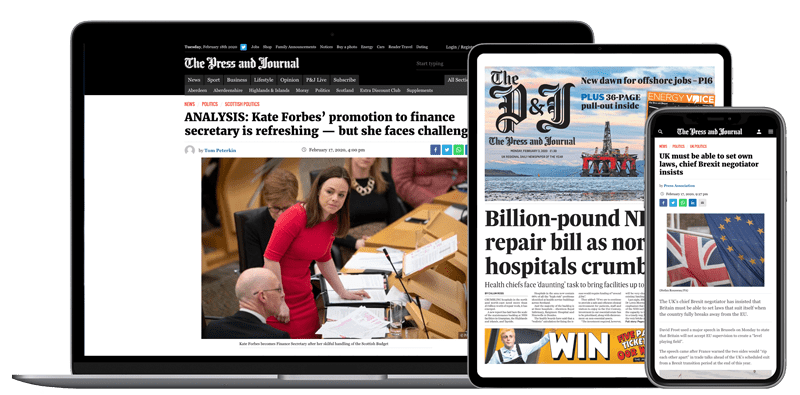 Help support quality local journalism … become a digital subscriber to The Press and Journal
For as little as £5.99 a month you can access all of our content, including Premium articles.
Subscribe