Rising coronavirus cases in Tayside are being closely monitored, the First Minister has said, with the potential for restrictions in the area to be increased.
Discussing how different parts of Scotland are coping, the First Minister said there is "a question" over the situation in Dundee but cause for optimism that cases are stabilising in the NHS Lanarkshire health board area.
In the seven days up to October 25, there were 405 positive cases in the NHS Tayside area, meaning the positivity rate per 100,000 people was 97.
In contrast, the positivity rate per 100,000 people was 327.8 in Lanarkshire, 244.4 in Greater Glasgow and Clyde and 104.3 in Lothian, where tighter restrictions are in place than the rest of the country.
Asked about Tayside at the briefing, the First Minister said many parts of Scotland will not see changes to restrictions when the new five-tier system comes into force next week.
She said: "Dundee would be one of the areas where there is a question at the moment on whether it needs to go up a level.
"No decision has been taken there but it is one part of the country we're looking at closely."
She said there were concerns about Lanarkshire last week but the most recent figures have led to a more optimistic view.
The First Minister said: "The latest advice I had today is that there may be a bit of optimism about the situation in Lanarkshire starting to stabilise.
"But we look at these things on a very close basis literally every single day."
National clinical director Jason Leitch said there have been about 60 new cases in NHS Tayside each day for the last few days.
These were concentrated in Dundee, he said, while the local and national public health teams remain "concerned" about the city.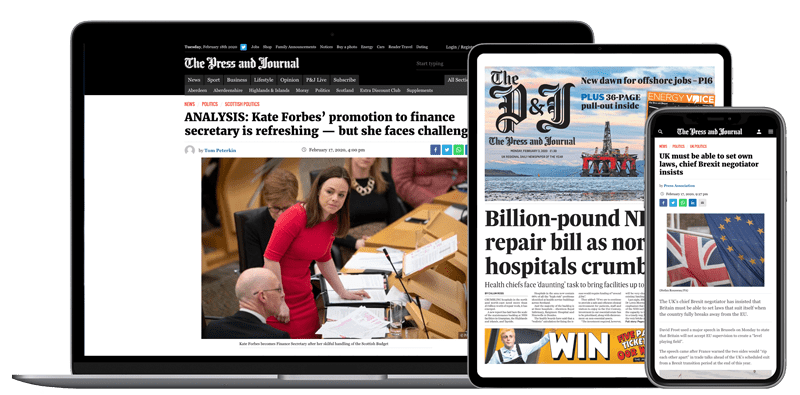 Help support quality local journalism … become a digital subscriber to The Press and Journal
For as little as £5.99 a month you can access all of our content, including Premium articles.
Subscribe