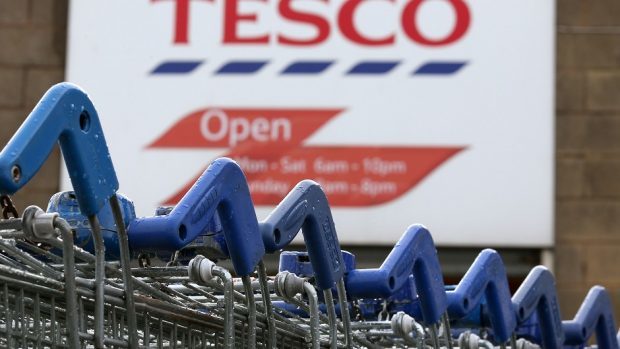 Tesco has removed the Saltire from packaging on its Scottish-grown produce following complaints from English customers.
The supermarket giant featured a prominent St Andrew's cross on a range of fruit produce from Scotland sold throughout the UK.
However, it has now replaced that flag with the Union flag, including in Scotland, after revealing that English customers complained that similar products grown in England did not carry a St George's cross.
In a statement, the grocer said: "To provide consistency for customers, we mark all of our homegrown fresh berries with a Union flag.
"The country of origin is also clearly displayed on pack."
The change came to light after customer Eileen Brown tweeted the firm: "Tesco used to mark Scottish produce with saltire. Now you use Union flag. Please say why. Is it #casualracism? #Scotland."
She added: "Mostly raspberries and strawberries which I like to know are Scottish. Hope it's not being caused by #Brexit."
Tesco's tweets in response began: "Over the past year we received several customer complaints regarding Scottish flags on strawberries in England."
It added: "English customers criticised us why we do not apply the English flag on English berries and why we do for Scottish berries.
"When the category went through corporate re-design, it was decided to have British packaging only to avoid further criticism.
"Product origin is printed on each punnet ie customers in Scotland will be allocated with Scottish fruit and this is visible."
Another Twitter user, Elaine Rowe, responded: "Boycotting @Tesco from now on over strawberry re-branding just because it showed the saltire and stated they were Scottish #epic fail."