The Scottish budget is expected to pass its first stage after a £158 million agreement was reached with the Scottish Greens.
Finance Secretary Kate Forbes announced the deal on Wednesday afternoon, 24 hours before the Bill is due to be debated in Holyrood.
As a minority Government, SNP ministers need to reach an agreement with other parties to pass the spending pledges.
The Scottish Greens have made such an agreement in the last four years.
Ms Forbes announced a number of changes to the draft budget as a result of the deal, including the addition of £95 million for local authorities, which was requested by council umbrella body Cosla.
She pledged an increase of £18 million for Police Scotland and a £45 million package to tackle climate change, £25 million which will be spent on energy efficiency initiatives, £15 million given to councils to promote active travel and another £5 million will be used to improve rail services.
The Finance Secretary also said work would be done to assess the legality of free bus travel for those under 19 – a key Green Party demand – with a view to the initiative starting in January 2021.
The agreement reached also ensures the Infrastructure Investment Plan, which is due to be announced this year, will be aligned with the Scottish Government's plans to reach net-zero emissions by 2045.
Ms Forbes said: "I am pleased to have reached an agreement to pass the Scottish budget and deliver certainty for communities, businesses and our vital public services – especially in face of the uncertainty created by the UK Government's decision to delay its Budget.
"I want to thank all parties for the constructive way in which they have approached this year's discussions.
"While it is not possible to meet every party's demands in full, I believe in reaching formal agreement with the Green Party, I am also delivering on key asks from every party and I encourage all MSPs to consider giving their support to Scotland's budget."
In the announcement of the draft budget on February 6, Ms Forbes told MSPs all money was accounted for and the Finance Secretary now says the extra investment will be funded by "limited amounts of underspend".
She said: "When I presented the budget I said that every penny had been spent and that remains the case.
"In the absence of proposals to change spending, this additional investment will be funded through limited amounts of underspend, taking a multi-year approach to issues around non-domestic rates without impacting on local authority revenues, and additional consequentials from the fossil fuel levy.
"While this increases the financial exposure of the Government it ensures that social security payments can be made and public services properly funded."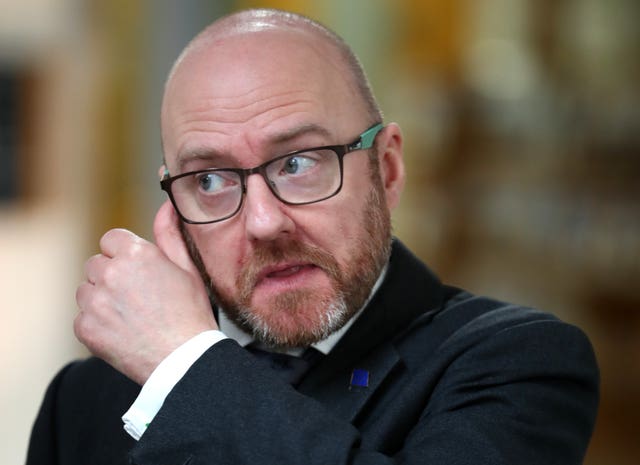 Scottish Greens co-leader Patrick Harvie said: "Yet again it's the Scottish Greens who have engaged constructively in the budget process to deliver for communities in Scotland.
"Clearly, a Green budget would do even more to tackle the climate emergency, but securing this important free bus travel deal for the next generation builds on the powers we won for local councils to take control of local bus services.
"It is the Scottish Greens who are leading the change.
"And as we have done in every year we have struck a deal, the Greens have prioritised funding for local government, securing an additional £95 million for libraries, schools and other local services."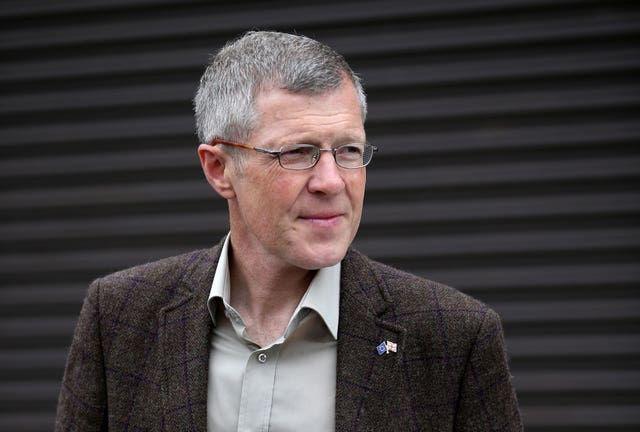 Scottish Liberal Democrats leader Willie Rennie accused the Greens of "capitulating" to the SNP.
He said: "This budget leaves the police with a shortfall of tens of millions of pounds and the hard-pressed service with real problems.
"Local government capital is cut by £117 million from its need. All this is to protect the budget for an independence referendum that no-one thinks is actually going to happen this year.
"Yet the Green Party and the SNP are still putting money aside for it. People will be baffled by those priorities."
Scottish Tory finance spokesman Donald Cameron said: "While some of the measures announced today are to be welcomed, this budget still falls well short of what our economy and public services need.
"It's no wonder that the SNP has yet again tricked the Greens into supporting the budget, which is now becoming an increasingly laughable and humiliating situation for Patrick Harvie.
"There's no commitment to free bus travel for young people, as the Greens seem to naively think, and the Green party seems to have dropped almost every other demand it previously made."