The number of people living in Scotland from nations outside the European Union has increased faster than those from inside the EU, official statistics show.
The data from the National Records of Scotland (NRS) shows an increase of 23,000 non-EU nationals living in Scotland between 2018 and 2019, bringing the total to 154,000.
A total of 234,000 people from EU nations were living in Scotland over the same period after an increase of 13,000.
That meant the number of non-British nationals living in Scotland, which has a total population of 5.46 million, increased over the period by 36,000 to 388,000.
As has been the case for the past 13 years, Poland continued to be the country of origin for the largest number of non-British nationals living in Scotland, with 91,000 – more than five times the number from the Republic of Ireland, the second highest at 17,000.
A report issued alongside the statistics said: "The population of EU nationals remained broadly stable over the past two years (change not statistically significant).
"This followed a period of growth where the number of EU nationals grew at a faster rate than the non-EU population, following the expansion of the EU in 2004.
"Most recently, there was a statistically significant increase in the number of non-EU nationals between 2018 and 2019, mainly driven by people from outside Europe."
Non-British nationals also appear to flow to cities as opposed to rural areas, with the three highest figures seen in Edinburgh (84,000), Glasgow (83,000) and Aberdeen (41,000).
The report said 53% of non-British nationals live in larger cities, compared to 26% of those of UK nationality.
According to the report, 71% of non-EU nationals live in cities, compared to 47% of those from within the bloc.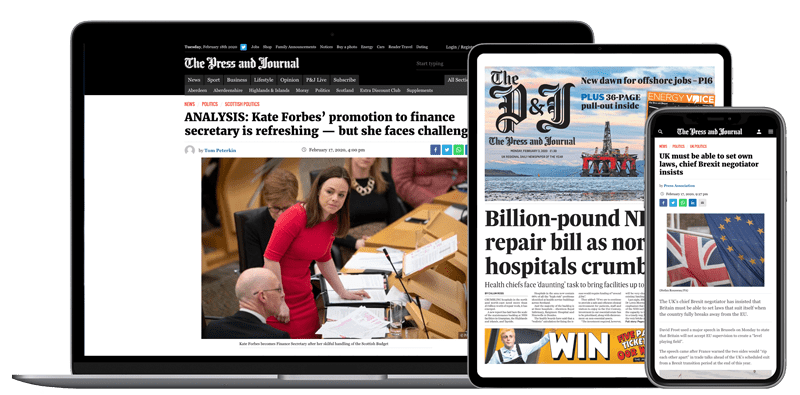 Help support quality local journalism … become a digital subscriber to The Press and Journal
For as little as £5.99 a month you can access all of our content, including Premium articles.
Subscribe