Recent storms which battered Scotland took a "heavy toll" on shopper numbers, retail leaders have said.
Shopper footfall last month was 6.5% down when compared to September, and 5.5% down on October 2022, figures supplied by the Scottish Retail Consortium (SRC) show.
The latest regular SRC-Sensormatic IQ data reveals the fall in Scotland was larger than south of the border, where footfall was down 5.3% in October.
The retail body said the figures – which also show the number of Scots visiting shopping centres was down 2.7% in October compared to the same month last year – make for a "miserable start" to the crucial Christmas trading period.
While footfall in Edinburgh increased 0.5% – making it the best performing city in the UK – in Glasgow, shopper numbers were down 8.9%.
SRC director David Lonsdale said: "Scotland was battered by repeated and prolonged storms in October. The widespread use of severe weather alerts affecting large swathes of the country saw Scots advised to avoid travelling on several occasions during the month.
"Unsurprisingly, the appalling conditions and repeated deluges and disruption exerted a heavy toll on shopper footfall, which slumped to its weakest monthly performance of 2023."
The October figures brought recent improvements to a "shuddering halt", Mr Lonsdale added, saying Glasgow had recorded its weakest performance since March 2021.
He added: "In footfall terms, October was a miserable start to the so-called golden quarter of festive trading.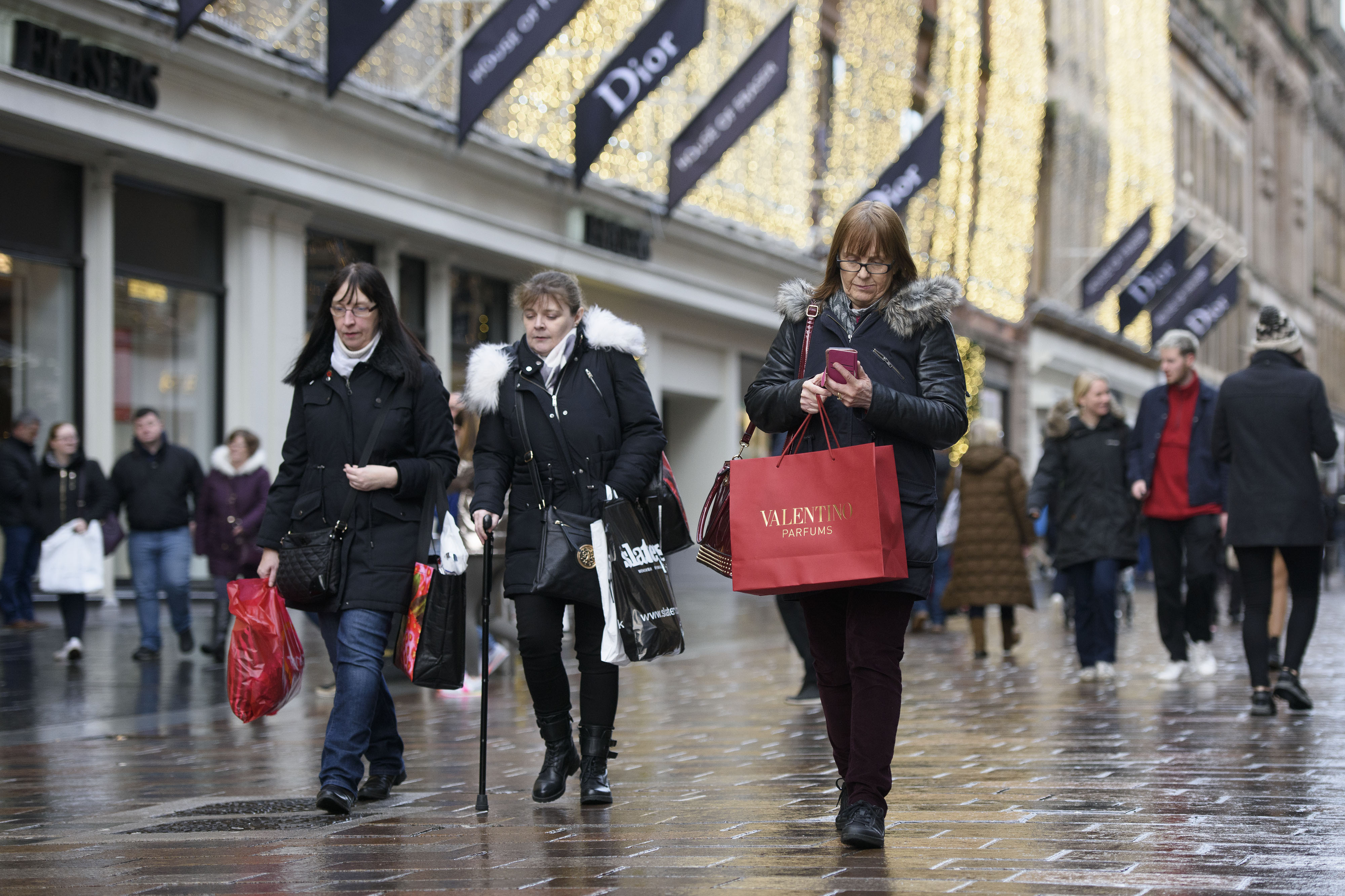 "With luck, in many instances it may only lead to a deferment of purchases. Hopefully, the introduction of discounted peak rail fares, falling shop price inflation, and news of a council tax freeze should buoy consumer confidence and store visits.
"With the clock ticking down to the Chancellor's Autumn Statement and subsequent Scottish Budget, we'd encourage policy makers to pursue further measures to lift consumers' spirits and avoid adding any pressures on to household finances."
Andy Sumpter of Sensormatic Solutions, said: "October saw overall footfall decline again year-on-year, off the back of subdued September figures, with shopper traffic regionally impacted by Storm Babet, which delivered the most severe and widespread disruptive weather of the year to date.
"The ongoing cost-of-living pressure continues, despite inflationary easing, to impact shopper behaviour through October."