A film school is expanding in Scotland with support from a foundation that honours acting legend Sir Sean Connery.
The National Film and Television School (NFTS) has opened applications for a training programme for 30 emerging filmmakers in Edinburgh.
The programme has been set up through the Sean Connery Talent Lab – a newly established arm of the Sean Connery Foundation.
The training course will begin in April and aims to provide a platform for upcoming Scottish filmmakers, with 70% of fees underwritten by the foundation.
The 12-month programme will take on 30 filmmakers in five roles within the industry – writing/directing, producing, cinematography, editing, and production designers.
It will offer them the chance to bring their own short films into fruition, with the support of BBC Film.
Located in Leith, the participants will be split into six teams with a budget of £25,000 each and access to the best equipment and training facilities provided by NFTS.
The course will be part-time, allowing participants to continue other work and professional commitments.
After completing the course, participants will receive an NFTS diploma in filmmaking.
Their films will be submitted for UK and international film festivals and will premiere at a prestigious showcase event, with industry figures from across Scotland, the UK and beyond invited to attend.
Stephane Connery, chairman of the Sean Connery Foundation and stepson of the late actor, said: "From the inception of the Sean Connery Foundation, our vision has been to expand access to the film and TV industry for talented Scots who may never have dreamt they could access the film industry, especially those who have faced challenges or deprivation.
"As a life-long learner himself, and someone driven by a commitment to hard work and excellence, Sir Sean would be gratified that we have partnered with the NFTS, a world-renowned film school, to bring this extraordinary training programme to Edinburgh, the city of his birth.
"We believe this is just the beginning of an exciting journey together."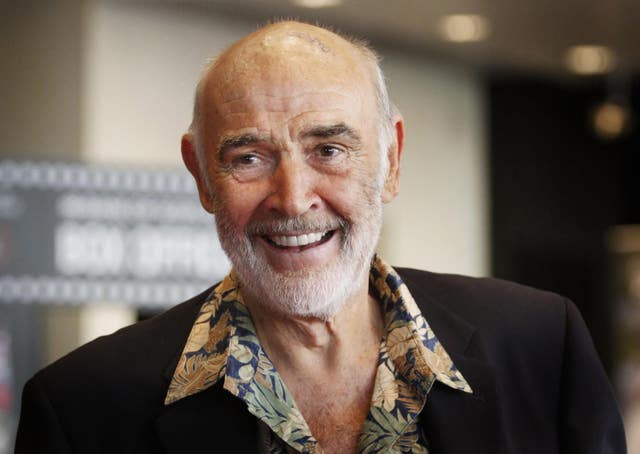 Speaking on behalf of the foundation, Sir Sean's son Jason Connery said: "As a director and actor, I know the difference world-class training combined with a network of support can make in terms of building confidence and opening up opportunity.
"I couldn't be happier that through this programme, we are bringing both to Scotland.
"Dad always believed that education was a vital investment for anyone to achieve their full potential, and so supporting a programme that will enable emerging Scottish filmmakers to realise their own unique vision and hone their particular talent within a collaborative environment, with a view to benefiting the wider Scottish film industry, is a dream come true."
Sir Sean, best known for his portrayal of 007 in the James Bond films, died in October 2020, aged 90.
Applications for the Sean Connery Talent Lab are open until midnight on January 29, and more information can be found at nfts.co.uk/sean-connery-talent-lab.