Stars and politicians attending a glitzy awards ceremony have been given envelopes by pro-Palestine activists, encouraging them to call for a ceasefire in Gaza.
Campaigners from Art Workers for Palestine Scotland handed envelopes containing the statements to celebrities and politicians attending the Bafta Scotland awards in Glasgow on Sunday, who included First Minister Humza Yousaf and actresses Ashley Jensen and Sharon Rooney.
The Barbie Movie's Rooney and Mayflies' Tony Curran were among those to grace the red carpet on Sunday afternoon at the Hilton DoubleTree in Glasgow.
Some winners and nominees used their appearance on stage to voice solidarity with Palestinians.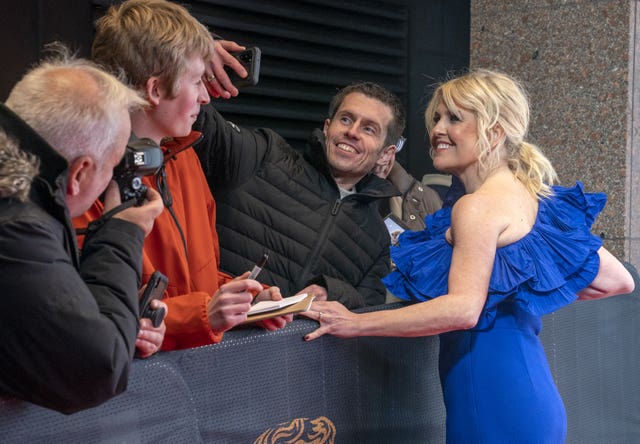 Director Eilidh Munro, who won the award for best short film and animation, told guests she "stands in solidarity" with everyone in Palestine.
Hosted by Edith Bowman, the awards ceremony is one of the biggest celebrations of Scottish talent.
She told the PA news agency that hosting the show was a "real mix" of "excitement and nerves".
She added: "I'm maitre'd for the evening, so I want to make sure everyone has a great time.
"Once I've got my opening link done, then I can relax a bit and invite some of these lovely people on the stage and celebrate some extraordinary talent.
"I think what is so brilliant about tonight is that it is an opportunity for people behind the camera as well in front of the camera to be recognised."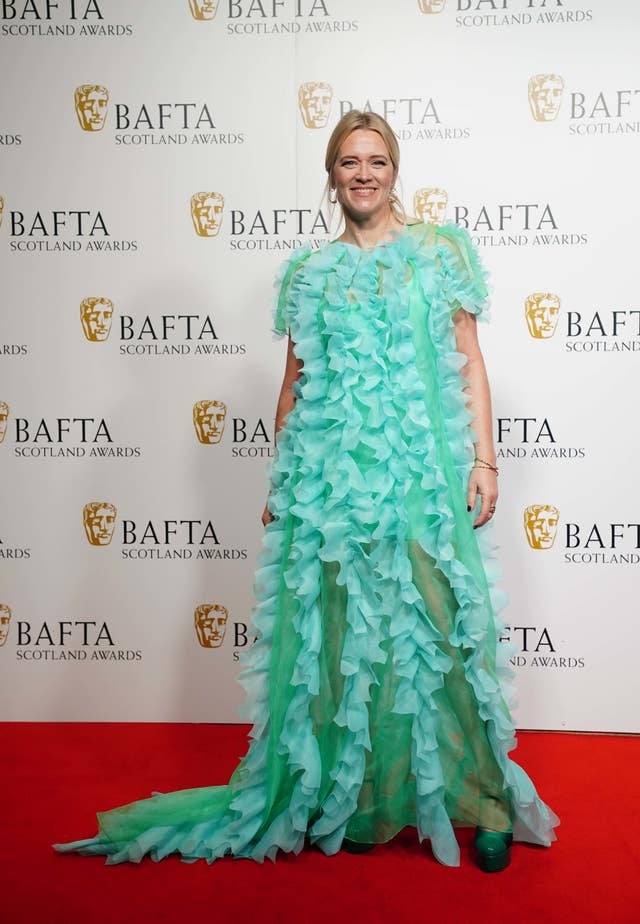 Some of those nominated include Paul Mescal as best actor for Aftersun and Jensen as best actress for her portrayal of Anna in Mayflies, the adaptation of Andrew O'Hagan's novel.
Charlotte Wells also received a nod for best director for Aftersun.
She told the PA news agency it was "the end of a journey" for the film
She said: "No better place to have (the award ceremony) than on home soil in a lot of ways, where this film began."
Also nominated for the same film was Frankie Corio as best actress, the youngest Bafta Scotland award nominee.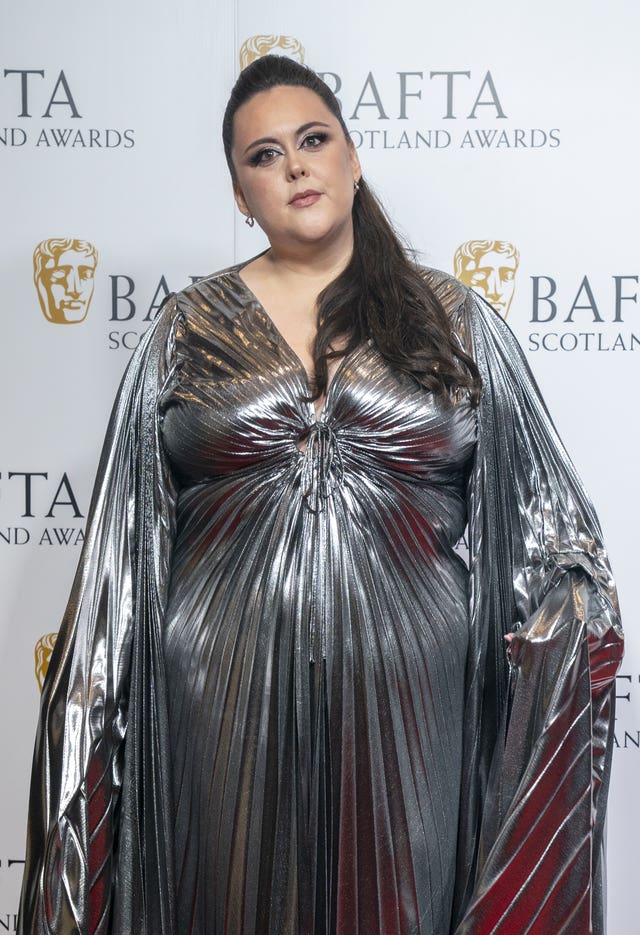 She told the PA news agency it was "crazy".
She added: "It's really such an honour and it's so cool because other people my age don't get to experience what I've got to experience.
"I want to keep doing acting and hopefully be a big movie star."
A full list of winners is expected later on Sunday.