Bafta Scotland lifetime achievement award winner Shirley Henderson has dedicated her prize to her late father, who she said encouraged to her to "have a dream".
Henderson collected the honour at the Bafta Scotland awards in Glasgow on Sunday evening.
She told guests that her father would take her out for a late-night walk and "look up at the stars" and say: "You do realise there's a whole world out there, don't you?
"There's things to do, adventures to have and people to see.
"All you have to do is dream, just dare to dream, hen.
"So daddy, this is for you, wherever you are," Henderson said.
She added: "Thank you so much, my heart is racing.
"I don't really know where to begin because so many people have been so good to me over the years and have given me so many opportunities."
She told a story about when she first got the feeling performing was something she wanted to do.
She said: "When I was about 12, my mum and dad decided to take us to Butlin's for a summer holiday.
"We heard there was a talent contest, I learnt a song and sang my song in the talent show and I won us a week's holiday.
"But the really nice thing that happened from that was that someone saw me and they offered me my very first professional gig which was to sing in a boxing ring in Kincardine where I grew up.
"That summer was when I started to get that feeling, to be up on a stage and it felt kind of like the world was opening up a wee bit.
"It was life-changing."
Henderson, who has appeared in dozens of stage, film and television productions, also paid tribute to author Irvine Welsh.
She has appeared in two on-screen adaptations of his written work, Filth and Trainspotting.
Sound engineer Stuart Wilson received the Outstanding Contribution to Craft (In Memory of Robert McCann) award.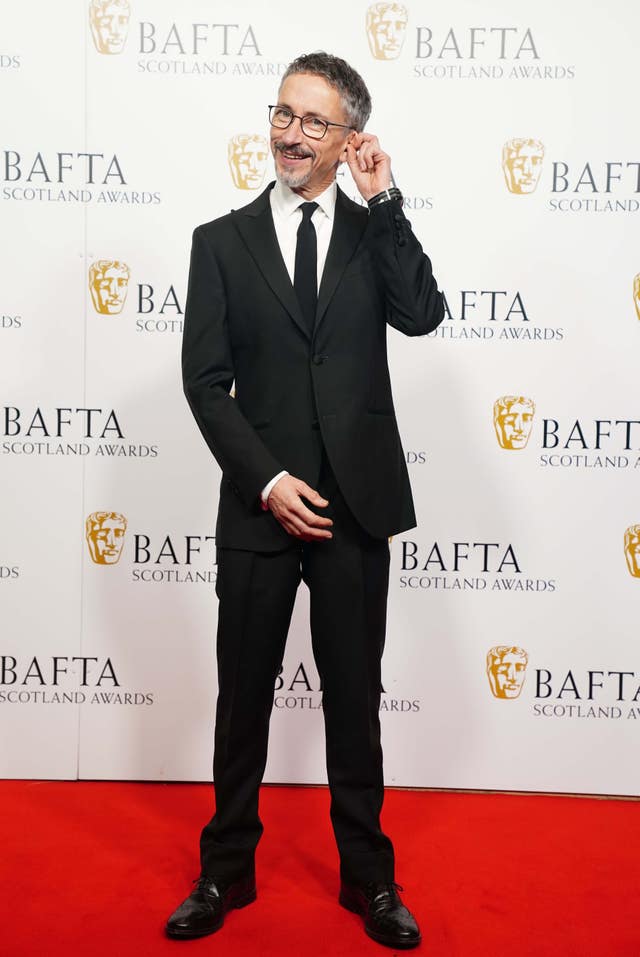 Also among the winners on Sunday evening was Scottish film Aftersun with awards for best actor for Paul Mescal, best director for Charlotte Wells and for the writer/film partnership with Screen Scotland.
Wells told the PA news agency she "didn't know what was possible" or "what might lie ahead" for the film which she said was at the end of its journey.
She built close friendships with Mescal and youngest Bafta Scotland nominee Frankie Corio.
Lucy Halliday was crowned best actress at the ceremony for her performance in film Blue Jean. It was her first on-screen performance.
She told the PA news agency: "It's so exciting (to have won). I can't really explain it.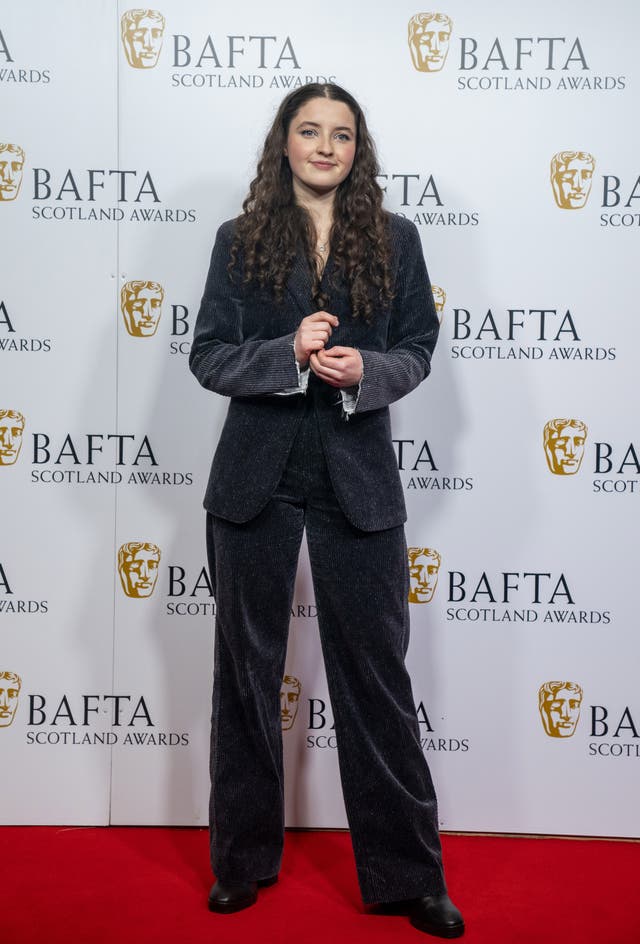 "It's so lovely, especially because this film wasn't a Scottish film."
Like James McAvoy and Richard Madden, Halliday attended Paisley's Pace Youth Theatre.
BBC Scotland series Mayflies won the award for best television scripted.
The winners are:
– Best Film Actor: Paul Mescal, Aftersun
– Best Film Actress: Lucy Halliday, Blue Jean
– Best Actor Television: Lewis Gribben
– Best Actress Television: Lauren Lyle, Karen Pirie
– Best Director Factual: Jono McLeod, My Old School
– Best Director Fiction: Charlotte Wells, Aftersun
– Entertainment: Frankie Boyle's Farewell to the Monarchy
– Factual Series: Three Mothers, Two Babies And A Scandal
– Best Feature Film: Winners
– Best Feature: Designing the Hebrides
– Best Short Film and Animation: A Long Winter
– Best Single documentary: The Mysterious Mr Lagerfeld
– Best specialist factual: Imagine…Douglas Stuart: Love, Hope And Grit
– Best television scripted: Mayflies
– Writer film/television: Charlotte Wells, Aftersun