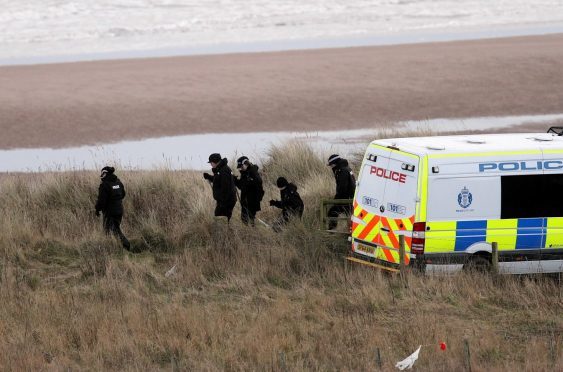 Police have launched an investigation after a set of teeth were found on a north-east beach on Wednesday.
Officers were called to Lunan Bay near Montrose following the discovery and the area was cordoned off shortly afterwards.
The investigation happened just days after police were sent to a property in Edinburgh where a woman's skull was found.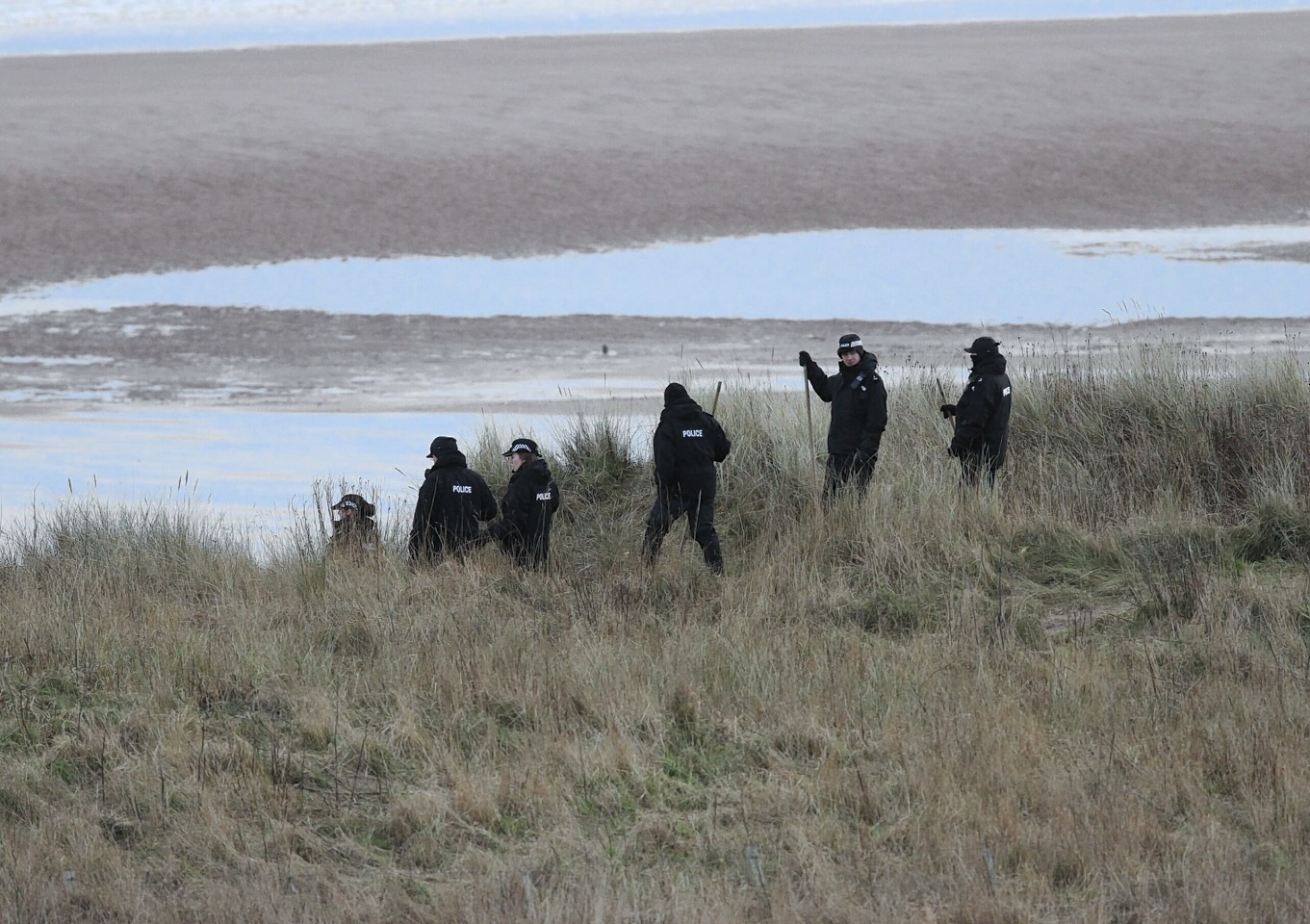 The spot near the south of Lunan Water was cordoned off, as a search for further remains commenced, but nothing more was found.
A spokeswoman said: "Police Scotland can confirm families of missing persons have been contacted after a fragment of human bone was recovered from Lunan Bay in Montrose and inquiries are continuing."
On Thursday, a police van, two 4×4 vehicles and a squad car carried out further investigations.
Police also confirmed that families of missing people in the nearby area have been informed of the development.
Last weekend, officers were sent to Gogarstone Road in Edinburgh after the remains of a woman's skull was found.
A Police Scotland spokesman said: "Officers were called to Gogarstone Road at around 4pm on Saturday, following the discovery of human remains within the grounds of a property.
"A detailed forensic examination is now under way to establish the full circumstances surrounding this, and further updates will be provided when available."
Police search the beach at Lunan Bay
It is understood that the estate in question is the 19th century manor Gogar Mount House, which was sold for £4million a decade ago and recently became available to rent for £4000 a month.
Golf club secretary Kenneth Brown told a national newspaper: "The police expanded the search on to the golf course on Monday.
"We've got scrub land between the ninth fairway and the estate boundary.
"We've closed the seventh, eighth and ninth holes while they're here."