Ireland's insistence that the Brexit treaty includes a backstop to preserve the island's open border enjoys the full support of Germany, the country's foreign minister has insisted.
Germany's new federal foreign minister, Heiko Maas, made the pledge as he met Irish Deputy Premier Simon Coveney in Dublin.
The discussions happened ahead of Mr Maas's scheduled meeting with UK Foreign Secretary Boris Johnston.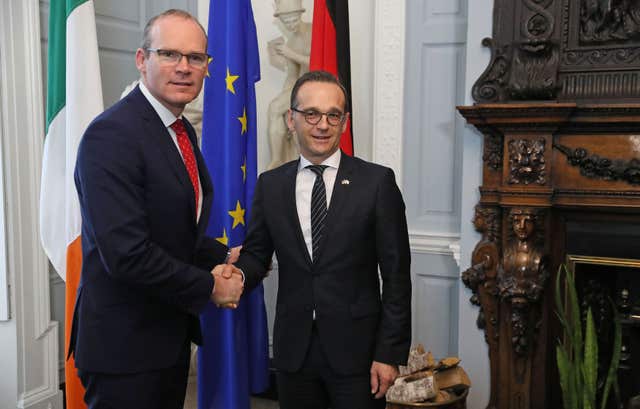 The minister said Germans understood the emotional sensitivities around the border, given his country's own experience of division.
"I do understand the need that we do whatever we can in order to avoid a flaring up of a historic conflict," he said.
"We have to do everything we can to avoid the glimmer of seeing something like a hard border become reality."
Mr Coveney said the solidarity shown by Germany was "very, very reassuring".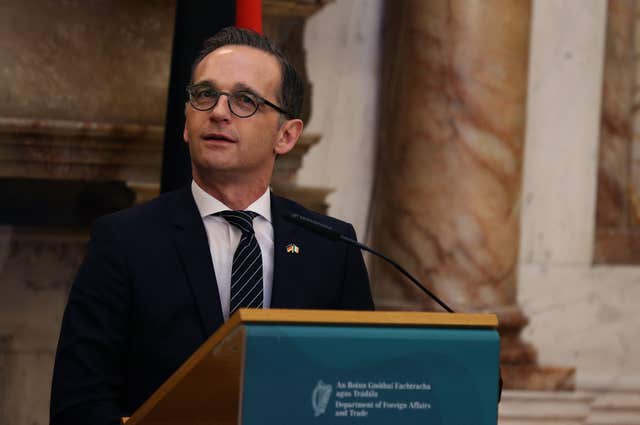 "We have got unambiguous solidarity today from the largest country in the European Union and that is hugely appreciated on the Irish border issue," he said.
"I think the Germans do understand actually the significance of borders and barriers and the emotions that get stirred up by that type of imagery."
He added: "The idea that anybody could be talking about the re-emergence of physical border infrastructure on the island of Ireland is something that we simply can't allow to go unchallenged or unchecked."
Mr Coveney reiterated his view that the "backstop" agreement struck between the UK and the EU in December, which would see Northern Ireland align with much of the EU's regulatory framework, was only a "fall-back" position and that the preferred option was for both parties to agree a wide-ranging post-Brexit trading agreement.
But he warned: "There will be no withdrawal treaty if there is no a backstop on Irish border in that treaty."
Mr Maas added: "We don't want to see anything close to a hard border, it's not going to be a beneficial development for anyone, so he (Mr Coveney) enjoys our full support.
"We believe that to be a question with regard to which Great Britain has to take a decision."