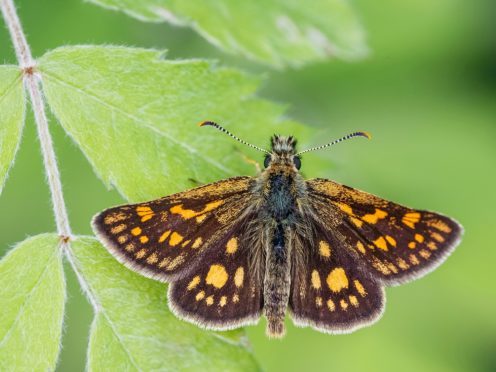 A butterfly which became extinct in England more than 40 years ago is taking to the wing in its former stronghold as part of a reintroduction project.
Chequered skipper butterflies are being released at a secret location in Rockingham Forest, Northamptonshire, where it is hoped they will mate and lay the foundations for a new English population in the forest.
The species was always scarce but became extinct in England in 1976 as a result of changes to woodland management which saw a decline in coppicing and maintaining long narrow tracks or rides, as well as a rise in conifer plantations which did not suit the butterfly, conservationists said.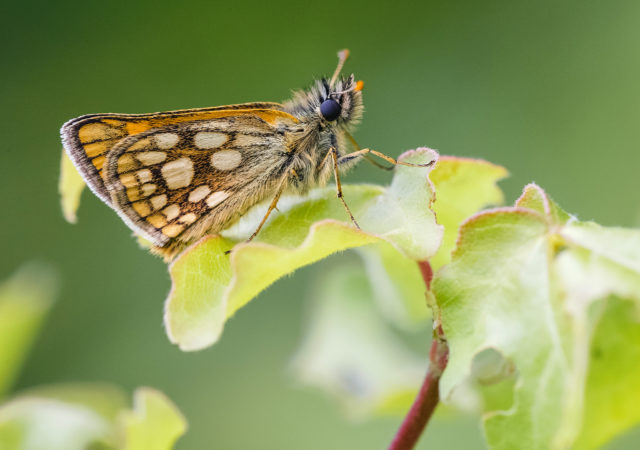 Chequered skippers are still found in Scotland, and the hope has always been to reintroduce the species into England if suitable habitat could be recreated.
The species was historically found in a band of woodlands and grassland from Oxfordshire to Lincolnshire and Cambridgeshire.
For the reintroduction, butterflies have been captured not in Scotland but in Belgium, where they live in a similar landscape to Rockingham Forest and share the same food source for their caterpillars, a plant called false brome.
Ecologists travelled to collect Chequered Skipper adults from the Fagne-Famenne region in the south of the country, where they are widespread, with the help of Belgian experts.
Several dozen males and females have been captured and brought by car via the Channel Tunnel to the release site, where forest habitat has been restored to ideal conditions with wide, flower-filled rides.
Reintroduction trials took place in the mid-1990s, with the data gathered helping to provide information ahead of the new major reintroduction bid.
The project by wildlife charity Butterfly Conservation working with the Forestry Commission, is part of a wider Back From The Brink programme with funding from the National Lottery and People's Postcode Lottery.
The programme aims to save 20 species from extinction and benefit 200 more through 19 projects spanning England.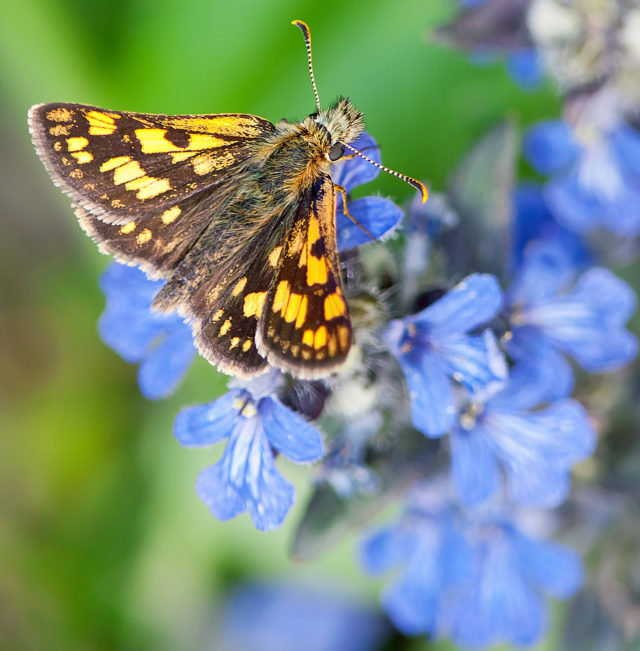 This is the first of a number of reintroductions that will take place at sites across Rockingham Forest over the next three years, in the hope of building a sustainable population across the landscape.
It is part of a "roots of Rockingham" project which aims to restore a network of sites across the forest to help species including the willow tit, lesser spotted woodpecker and barbastelle bat.
Dr Nigel Bourn, Butterfly Conservation director of science, said: "Today is an important milestone for conservation in the UK.
"It is a privilege to help return this charismatic little butterfly to its former stronghold of Rockingham Forest.
"It has taken many years and a lot of hard work from many people to get to this point and I am very proud to be part of the team collecting these beautiful butterflies and returning them to England at last."
Forestry Commission environment and heritage manager for the Central England district, Adrienne Bennett, added: "Our forests are actively managed, not only as a source of timber for UK industry and as a place for people to enjoy recreation activities within, but also as valuable wildlife habitats."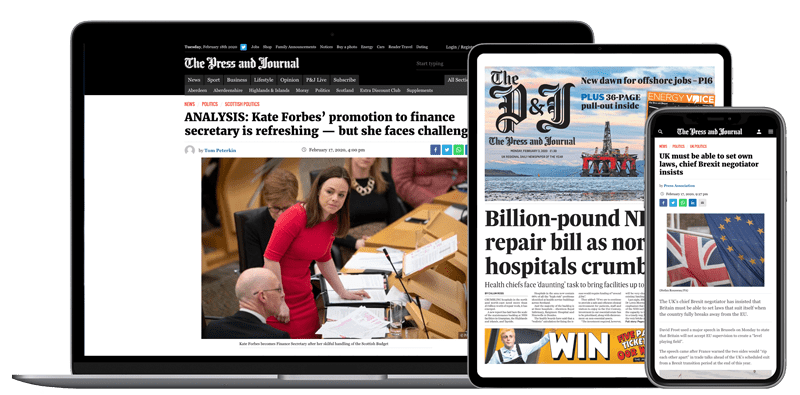 Help support quality local journalism … become a digital subscriber to The Press and Journal
For as little as £5.99 a month you can access all of our content, including Premium articles.
Subscribe