 Many of the alleged victims of football coach Bob Higgins told police their "shame and embarrassment" prevented them from coming forward earlier to tell of their allegations, a court has heard.
Adam Feest QC, prosecuting, said that it was only when the issue of abuse at football clubs was raised on television that many of them felt able to speak about their own alleged experiences when aged in their early teens.
He told Salisbury Crown Court: "For many of these people, now all grown men, this was the first time they had ever been able to speak about their abuse at the defendant's hands.
"Some had made brief mention to loved ones nearer the time, albeit unable through unfounded shame or embarrassment to go into any detail, whilst others have only felt able to tell their wives or friends since they spoke to the police."
Mr Feest said that the complainants, apart from one, were connected to the defendant through football and added: "Particular types of behaviour came to light time and time again from people who did not know each other, or who have not spoken for years since their footballing days.
"Being touched whilst being given naked soapy water massages, laying with their heads on his lap in a car whilst he either groped himself or tried to fondle them.
"Getting sexually assaulted under the pretext of being shown a training drill or being examined for injury."
The jury was told the alleged abuse was carried out at training sessions and at the defendant's home.
The complainants, several of whom went on to become professional players, describe how Higgins would sexually assault them while giving them soapy massages after training sessions, Mr Feest said.
He added that one complainant said that after he "tensed up" during a massage, he "found himself as substitute for the next training session".
Mr Feest said that one former top-level player has said that he was abused by Higgins at the defendant's home which some of the boys would use as a meeting point.
The prosecutor said: "He recalls standing there for a while going through what had just happened in his mind, almost in a state of disbelief."
He added: "He also recalls going to the training camp and getting naked soapy water massages from the defendant.
"He is unsure whether or not he was touched sexually during these but does recall that the defendant took a lot more time and was a lot more thorough than the other coaches."
Mr Feest said that another of the complainants regarded Higgins "like a God" and saw him as a "father figure" and said that the defendant ordered another boy to sleep naked when he stayed at his home.
The list of alleged victims includes Southampton youth player Billy Seymour, who went on to play for Coventry City and Millwall.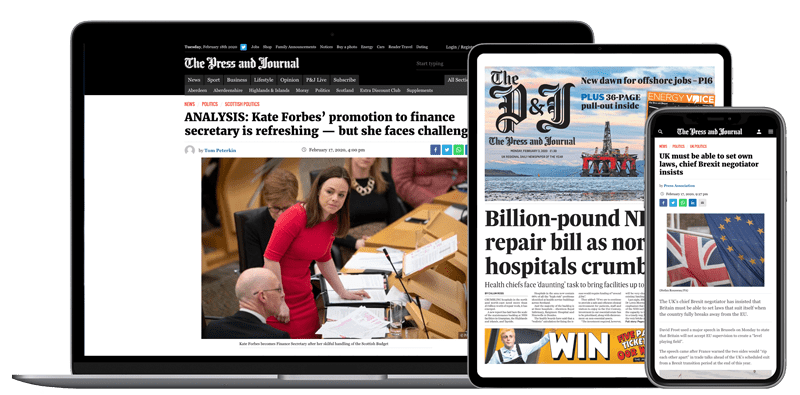 Help support quality local journalism … become a digital subscriber to The Press and Journal
For as little as £5.99 a month you can access all of our content, including Premium articles.
Subscribe