A former head of the armed forces is "in good spirits" after falling from his horse following the Trooping the Colour ceremony, a spokesman for the Household Cavalry said.
Field Marshal Lord Guthrie of Craigiebank was unseated from his horse near the Victoria Memorial in front of Buckingham Palace on Saturday.
The 79-year-old received "prompt" medical attention and is "in the very capable hands of the National Health Service where he is undergoing treatment for his injuries", the spokesman said.
"Despite those injuries, he is sitting up in bed and is in remarkably good spirits but it is likely that he will remain in hospital for a few more days," the spokesman added.
Pictures had showed Lord Guthrie on the ground as officers rushed to his aid while another officer led his horse away.
Former SAS commander Lord Guthrie was head of the British Army until 1997 and then chief of the defence staff until 2001.
Defence Secretary Gavin Williamson was among those who wished him a speedy recovery following the fall.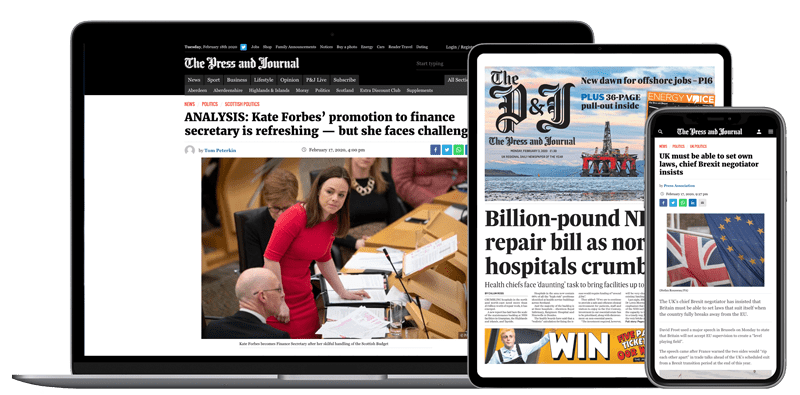 Help support quality local journalism … become a digital subscriber to The Press and Journal
For as little as £5.99 a month you can access all of our content, including Premium articles.
Subscribe