Universities need to step up and get involved in the Brexit debate as they have a critical role to play in the UK's future, a Government minister has said.
Universities minister Sam Gyimah said there are "plenty of big questions" to solve as the 40-year relationship with the European Union is unstitched.
He said universities said experts are needed more than ever as the country works towards withdrawal.
Mr Gyimah explained: "This is not a time for our universities to shrink back and sulk.
"This is a time for our universities to rise up, lead and engage in debates."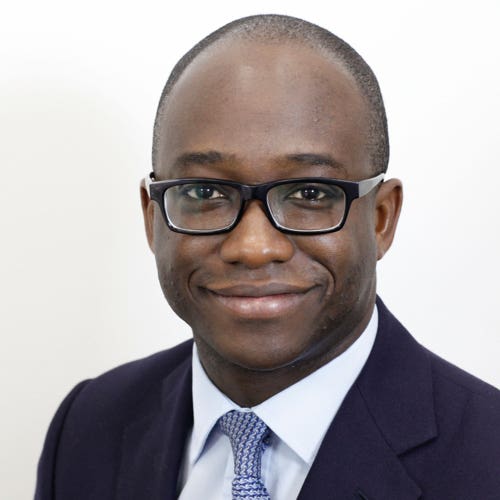 He added: "Whether you supported Leave or Remain, now is the time to make your voice heard in the debates about the kind of country we wish to be in the future, and the role that our universities can play in this."
The MP for East Surrey told journalists: "So our challenge is not just how do we replicate what we had with the EU, our challenge is how we can go beyond that and succeed. And I think on that debate universities have not risen to that challenge.
"They have got to rise up to that challenge because they have a big and critical role to play."
On Wednesday Mr Gyimah told the Universities UK annual conference that he welcomed the "fresh thinking" behind the organisation's call for a new visa for international students which allows them to work in the UK for up to two years after they graduate.
He said the forthcoming Migration Advisory Committee on student migration offers an opportunity to ensure the UK's policy on student migration recognises the contribution of overseas students to universities, our balance of trade and our communities.
However, Mr Gyimah recognised that universities and the Government have a duty to earn and retain public trust.
Speaking at Sheffield Hallam University, he said: "There are two particular areas where we need to be vigilant.
"The first is value for money. I've spoken before about the need to ensure that students get a quality education in return for the investment they make.
"If the perception grows that universities are offering threadbare courses, or prioritising getting bums on seats over quality, the credibility of the higher education sector as a whole will suffer.
"Likewise if universities see applicants as commodities, and neglect the student experience or their mental health needs.
"Or if universities are seen as hotbeds of unjustified high salaries."
However, Mr Gyimah would not be drawn into discussing the issue of funding, saying the review was ongoing.
But Professor Dame Janet Beer, Universities UK President said the Government must aim to create a sustainable university funding system in England, which supports learners from all backgrounds to reach their potential.
She said: "This review should offer solutions to address the long-term decline in part-time and mature student numbers.
"It should increase financial support for those most in need through targeted maintenance loans to reduce fears about the cost of living.
"It should help students move more easily between further and higher education and it should strive to improve understanding of the progressive nature of student loans and the value of a degree for students."