A 1.2 million square foot test track for driverless cars is set to be built on the site of the Battle of Bosworth Field.
On Tuesday a council planning committee voted overwhelmingly in favour of allowing Japanese-owned automotive company Horiba Mira to build a new £26 million testing facility on the battlefield.
More than 4,000 people had signed a petition calling for Hinckley and Bosworth Borough Council to reject the plans, which will allow the testing of cars reaching speeds of 155mph on the site where Richard III was defeated by Henry Tudor in 1485.
A spokesman for heritage charity The Battlefields Trust labelled the decision, which was backed by 12 votes to five, "a very depressing result".
He added: "This country is going to lose a massive heritage asset."
The test centre will prevent the battle from being presented in its entirety, he said, adding that this will mean the site is a less attractive tourist destination.
"It is like watching Saving Private Ryan without seeing the first 20 minutes," the spokesman said.
However the council believes the opportunities presented by the development outweigh the negatives.
The council tweeted: "In reaching the decision the local planning authority has weighed the harm to the designated battlefield against the significant economic benefits that the scheme would deliver to the local and national economy."
Historic England described the battle as "one of the most pivotal in English history" in a letter to the council urging them to reject the plans before the vote.
It adds: "The development proposal is a substantial structure, and would have a direct physical impact through altering the rural character of part of the battlefield.
"The construction of a Connected and Autonomous Vehicles (CAV) testing track, control tower, storage building, ground works, landscaping and associated infrastructure would impact both the topographic integrity and archaeological potential of the battlefield."
The site "continues to receive considerable public interest" and the "archaeological potential" of the battlefield would also be effected, according to the letter.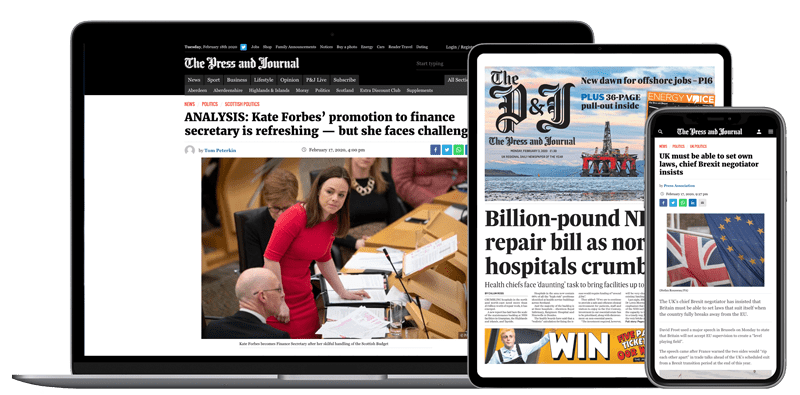 Help support quality local journalism … become a digital subscriber to The Press and Journal
For as little as £5.99 a month you can access all of our content, including Premium articles.
Subscribe