Motorists are rushing to claim Government grants for new low-emission cars before rates are slashed, figures show.
Changes to the scheme mean fewer models will be eligible for incentives, and the money available for other cars will be reduced.
When the Department for Transport made the announcement on October 11 it introduced limits on the number of orders eligible for current grants before lower rates come into effect.
Figures released by the Government's Office for Low Emission Vehicles on Tuesday showed more than half (59%) the 9,000-car cap has already been reached.
Cash incentives through the plug-in car grant have been offered since 2011 to encourage more people to buy greener cars.
Vehicles included in the scheme are divided into three categories based on their CO2 emissions and zero-emission range.
People who buy Category 1 cars – those meeting the toughest CO2 restrictions by being pure electric – can claim up to £4,500 towards the cost of purchase. Grants for Category 2 and 3 models – which are plug-in hybrids – reach £2,500.
The changes mean the maximum grant for Category 1 cars will be cut by £1,000 and Category 2 and 3 models will be removed from the scheme.
Motoring groups warned that the decision will leave the Government struggling to meet targets to reduce vehicle emissions.
Steve Gooding, director of motoring research charity the RAC Foundation, said: "This rush to buy hybrids before the plug is pulled on the grant shows there is demand for these vehicles, but suggests that price is critical.
"We estimate that around 30,000 plug-in hybrids have been bought in the past 12 months. The question is, how many will be sold in the next 12, given that their prices are set to soar by £2,500 overnight unless manufacturers absorb some or all of the additional cost?"
The Government has announced a plan to ban new diesel and petrol cars and vans in the UK from 2040 in a bid to tackle air pollution.
Figures from the Society of Motor Manufacturers and Traders show the market share for alternatively fuelled new cars last month was 6.9%, up from 5.3% in September 2017.
According to the RAC Foundation, the BMW 330e, Mitsubishi Outlander and VW Golf GTE have been the top selling grant-eligible plug-in hybrids over the past year.
If the cap on grants is not reached by November 9 then the new rates will automatically be implemented.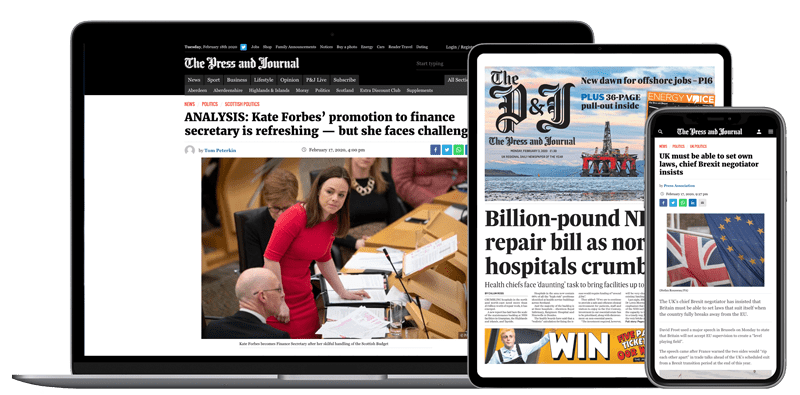 Help support quality local journalism … become a digital subscriber to The Press and Journal
For as little as £5.99 a month you can access all of our content, including Premium articles.
Subscribe