Environment Secretary Michael Gove confirmed he will be not be resigning from the Cabinet as Theresa May faced further criticism over the Brexit proposals.
The Prime Minister took part in an LBC radio phone-in and fielded questions from members of the public on the agreement.
Here's the latest:
12.05pm
Mrs May's de facto deputy David Lidington has said she will win a no confidence vote "handsomely".
Asked what he would say to those submitting letters of no confidence by Bauer Radio Scotland, he said: "Withdraw them, because I don't think you're doing the country any good by attacking the Prime Minister in this way.
"I've seen no plausible alternative plan from any of those criticising her or wanting to challenge her position.
"I believe if it does comes to a challenge the Prime Minister will win handsomely and she will deserve to do so."
12.02pm
International Trade Secretary Liam Fox publicly backed the PM.
Speaking in Bristol, he said: "I have full confidence in the Prime Minister.
"I think she is taking us forward with confidence and – I have to say – with resilience, and I very much agree with Michael Gove that what we need now is stability."
11.41am
Influential farming and business organisations in Northern Ireland have urged the Democratic Unionists to drop their opposition to the draft Brexit deal.
The Ulster Farmers Union (UFU), which represents thousands of farmers, many of whom would traditionally vote DUP, has called on the party to vote for the text, claiming a no-deal Brexit would be "absolutely disastrous" for the farming and agri-food sector in the region.
The DUP, which styles itself as a pro-business party, is facing similar calls from figures within the commercial sector.
11.32am
Theresa May was criticised on the Brexit deal by callers of an LBC radio phone-in:
11.26am
Archbishop of Canterbury Justin Welby called for politicians across Europe to find "fair and sustainable solutions" for the future of UK-EU relationship.
Churches must "strive for reconciliation" as "some politicians and political forces seek to drive a wedge between people", the Archbishop said in a joint message with German Bishop Heinrich Bedford-Strohm.
"European relationships are changing, not least as a result of Brexit," the two clerics said.
"We do not know what will happen and what the relationship between the UK and EU will look like after March 29, 2019."
11.26am
11.24am
Asked for Mrs May's response to Mr Gove's decision to remain at Defra, a Downing Street spokeswoman said: "She is very pleased that he will continue doing the important work he is doing there."
11.09am
As he left the Defra office, Michael Gove was asked if he had confidence in the Prime Minister and replied: "I absolutely do."
He added: "I am looking forward to continuing to work with all colleagues in Government and in Parliament to get the best future for Britain."
11.06am
Mark Francois, vice chairman of the pro-Brexit European Research Group of Conservative MPs, said he has submitted a letter to Sir Graham Brady calling for a vote of no confidence.
"I have done it because I believe Conservative MPs are extremely worried by the Chequers deal," he told Sky News.
"I believe they know it will never pass the House of Commons. I am afraid the Prime Minister is in complete denial about that. Things have come to a point where we have to stand up for our country."
11.05am
There are now 133 days until Britain leaves the EU:
11.03am
Tory MP Ben Bradley (Mansfield) has submitted a letter of no confidence in Theresa May, his office has confirmed.
10.43am
Former Cabinet minister John Whittingdale has submitted a letter to the 1922 Committee calling for a confidence vote.
"I believe that the agreement that is being proposed does not deliver Brexit in the way that I and many others want to see," he told the Press Association.
"It leaves us locked in indefinitely into the customs union. I also don't think it can get through the House of Commons.
"I want the Government to pursue a proper free trade agreement which does deliver the Brexit objectives but which keeps us as close to Europe as possible.
"I believe that is on offer from the European Union but it is clear that the Prime Minister is unwilling to move from her existing position.
"Therefore I felt there is no alternative but to seek a vote of confidence."
10.36am
The chairman of the Maidenhead Conservative Association has said its members remain "highly supportive" of the Prime Minister.
Councillor Richard Kellaway said Mrs May, who has been MP for Maidenhead for more than 20 years, is "extremely well-regarded here and fantastically hard-working".
The 73-year-old said of her Brexit deal: "What has surprised me a bit is that we have not had an avalanche of letters and emails complaining, it has been fairly modest.
"We have to be respectful, She's negotiated on our behalf in a serious manner. The tougher things get the better she seems to perform."
Mr Kellaway said all UK heads of local Conservative branches are scheduled for a call with No 10 Downing Street this afternoon at around 4.30pm.
10.26am
When asked if 48 letters of no confidence had been received by the 1922 Committee as he left his Westminster home on Friday morning, Jacob Rees-Mogg said: "We'll see" and raised his eyebrows.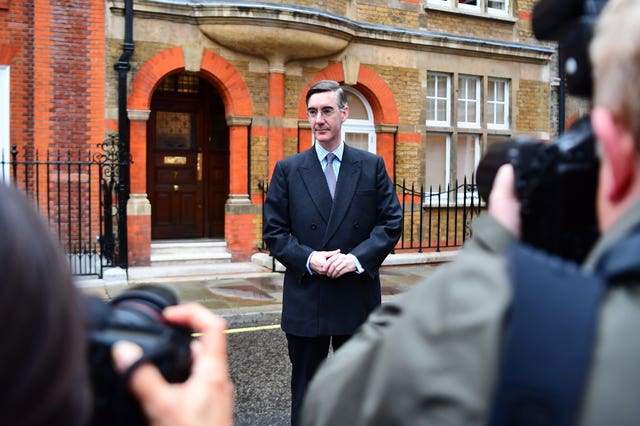 10.20am
House of Commons speaker John Bercow joked about "quiet, uneventful times inn Westminster" as he attended a charity tennis event in Stratford-upon-Avon.
Mr Bercow travelled to Warwickshire to play against his friend Chris Onslow, a local tennis enthusiast who is playing for 24 hours non-stop to raise money for Children in Need and Welcombe Hills School.
10.18am
Michael Gove will remain in post as Environment Secretary and "thinks it is important to continue working with Cabinet colleagues to ensure the best outcome for the country", a source close to him told PA.
9.46am
Following Mrs May's comparison of her Brexit approach with the playing style of Geoffrey Boycott, Conservative MP Greg Hands commented that the PM's cricketing hero was once deliberately run out by a member of his own side – Ian Botham – for the good of the team.
9.33am
France's finance minister called some British politicians "liars" who fooled voters into thinking leaving the EU would be easy and in their interests.
Bruno Le Maire said "the truth is that Brexit could end with a nightmare".
Mr Le Maire defended the European Union's single market, calling it a "considerable force" in global trade and warning that Britain could face "economic disaster" if it leaves.
9.25am
Shadow chancellor John McDonnell claimed Labour could secure a Commons majority for a "compromise" Brexit deal.
Mr McDonnell said a "unity platform" was emerging at Westminster to avoid the "catastrophic" impact of a no-deal break with the EU.
"I think we can secure a majority," he told the BBC Radio 4 Today programme.
"People have looked over the edge of a no-deal Brexit and realised it could be catastrophic for our economy.
"Our European partners, I think, also have looked over the edge of a no-deal Brexit and seen what an impact it could have on their economies.
"So I think what is emerging within the House of Commons now is almost a unity platform to avoid a no-deal."
9.20am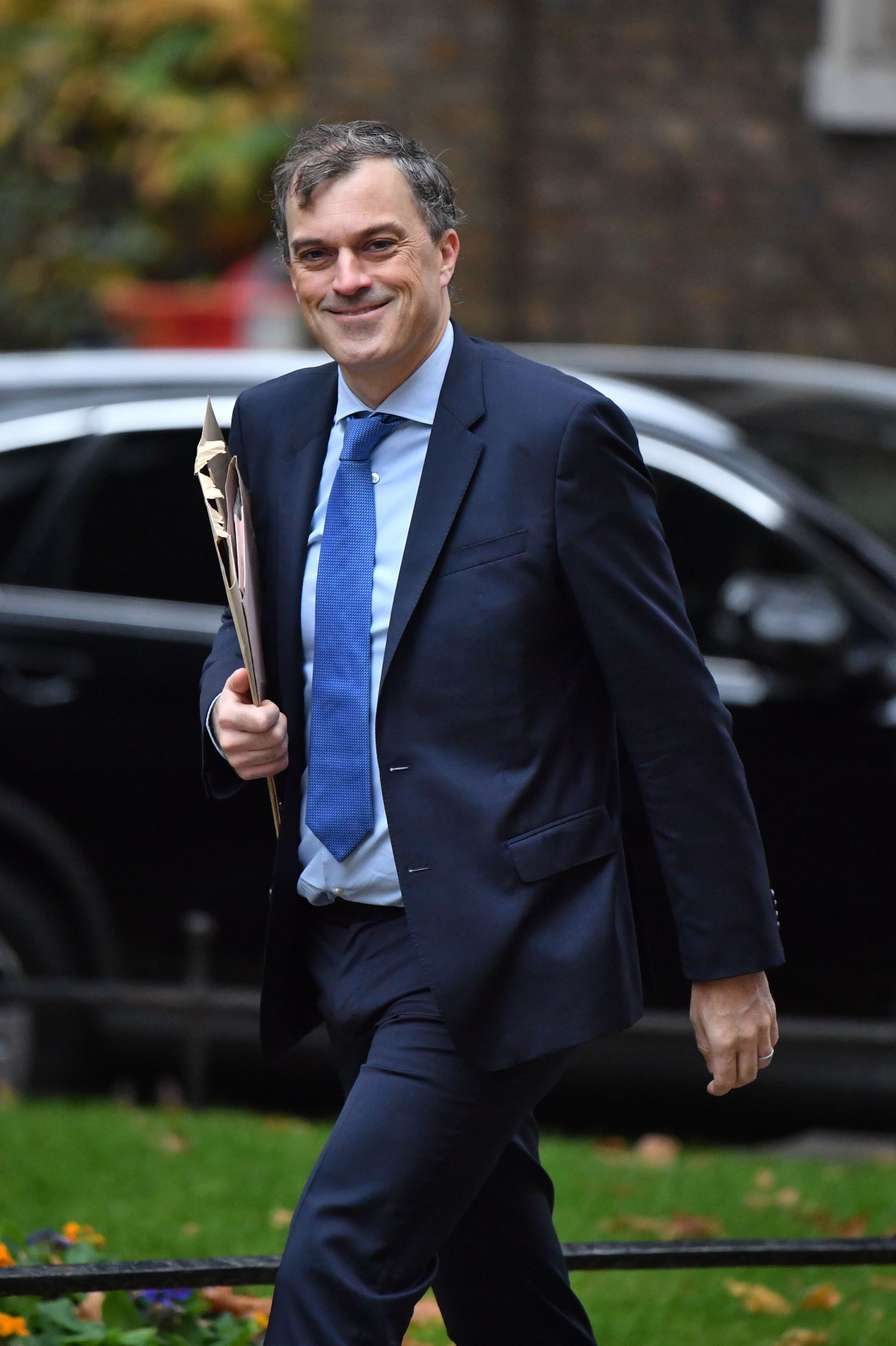 9.12am
A Conservative-supporting local councillor who challenged Theresa May to stand down as Prime Minister said he felt she batted away his concerns with a "robot answer".
Dan Turner, a town councillor from Louth in Lincolnshire, used his brief conversation with the PM during a phone-in on LBC radio to ask her to "do the right thing in the national interest" and stand down if a Brexit deal could not be thrashed out.
Mrs May then responded by going through details of the draft withdrawal agreement.
Mr Turner said: "She didn't really answer me. I think she completely went with the robot answer and dodged around it."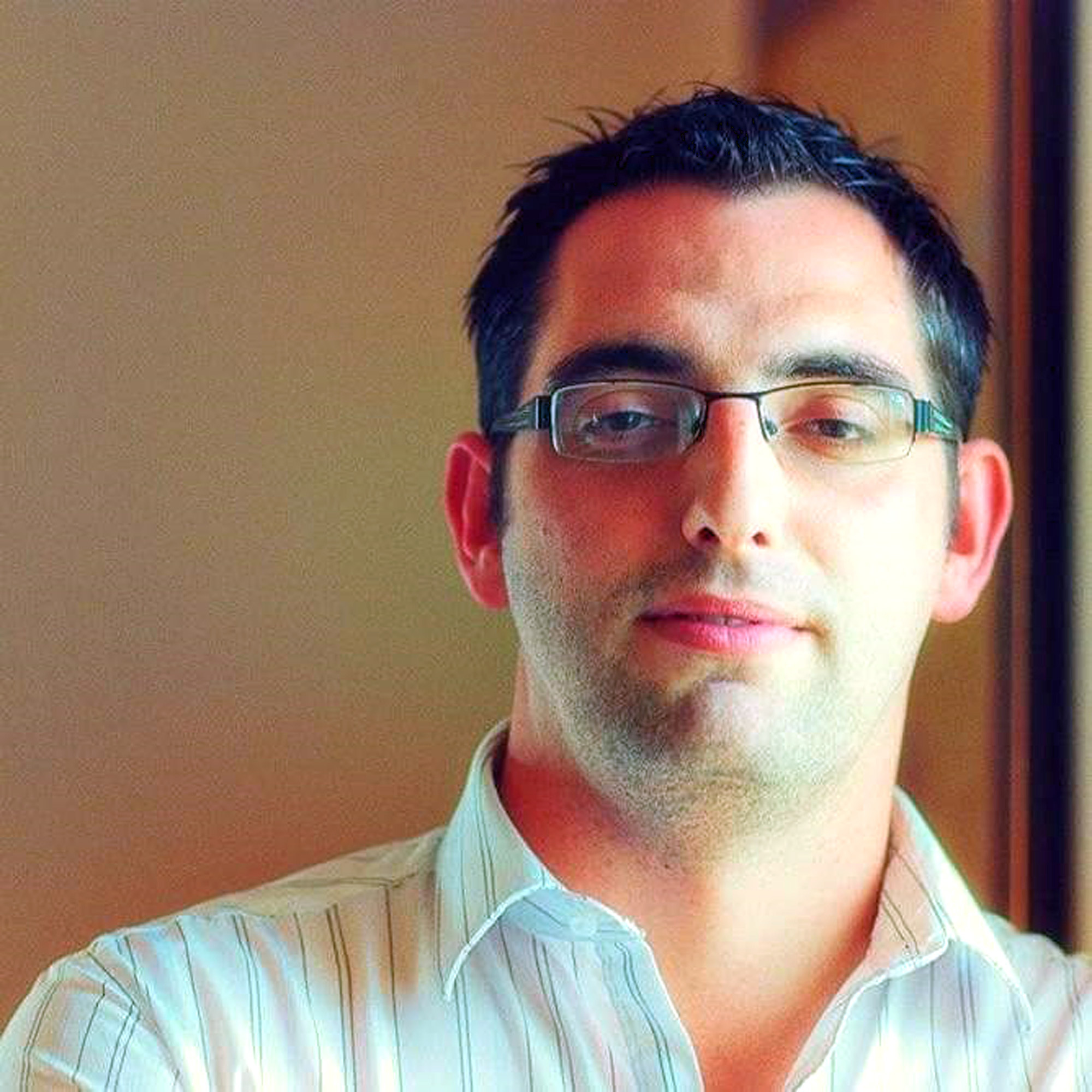 9.01am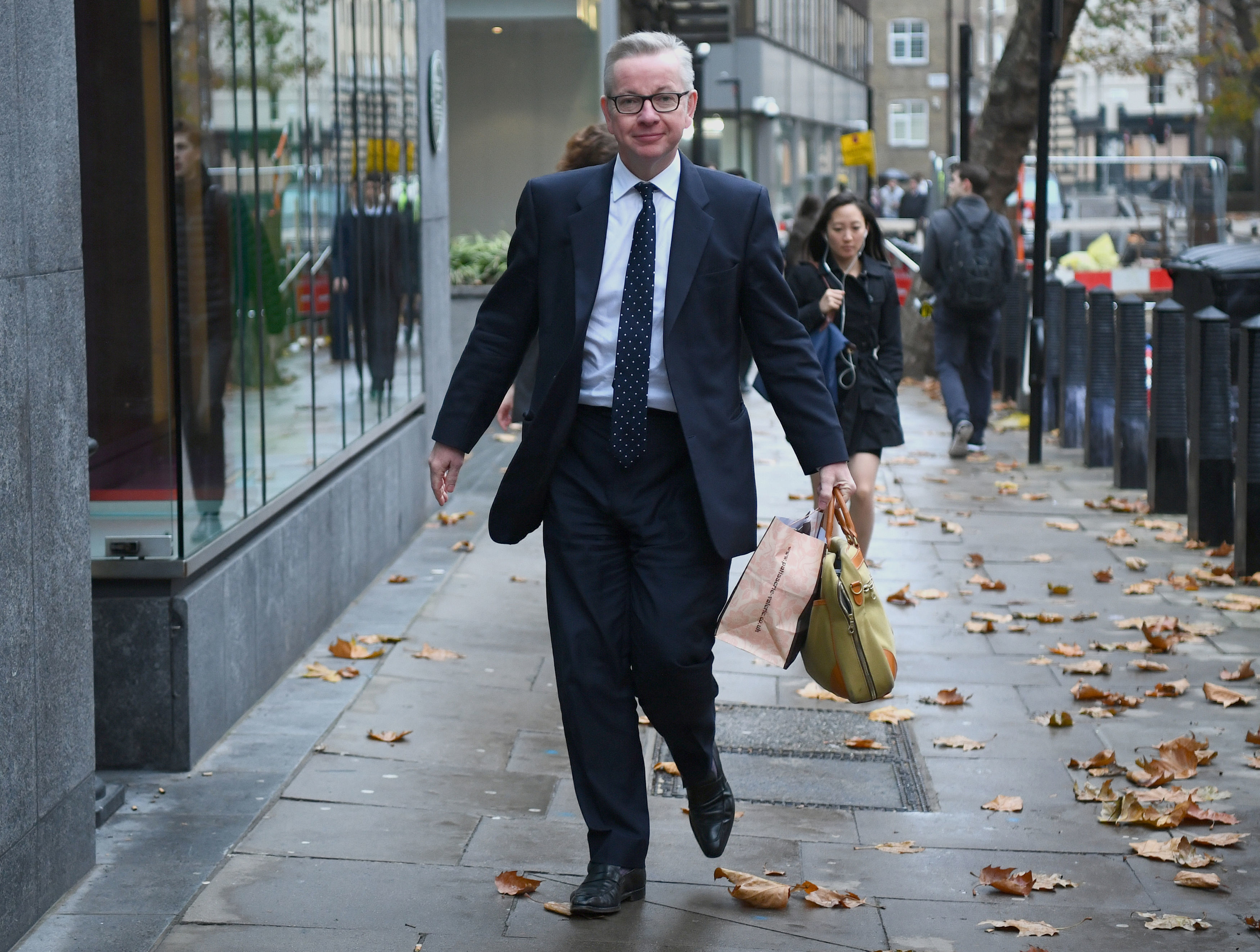 8.54am
LBC phone-in caller Gary, from Acton in west London, said it appeared the EU had "got the better deal" in negotiations, and asked Mrs May: "Don't you think Jacob Rees-Mogg is the person to lead us at the moment?"
She replied: "A lot of people look at this and think the only side that's given anything is the UK. Actually that's not the case."
Mrs May said that the EU had initially wanted the European Court of Justice to have jurisdiction in a wide range of areas of UK life following Brexit.
"We are very clear that that cannot be the case, and that's what we've negotiated," she said.
8.43am
The PM was asked whether the UK's £39 billion "divorce bill" to the EU would not be better spent on domestic priorities such as the police.
She replied: "Whatever happens, there is some money we would be due to pay to the EU, our legal obligations. I just think that we are a country that stands by our legal obligations."
8.41am
Housing Secretary James Brokenshire has said he "very much" wants Michael Gove to continue in office.
Asked if Mr Gove was still a member of the Government, Mr Brokenshire told the BBC Radio 4 Today programme: "Everything I've heard in terms of… yes, Michael is a great colleague.
"I have enjoyed working with him and want to continue to work with him in his role as Secretary of State at Defra.
"I very much want to see him continuing in that role and I wish him well for the future in dealing with that."
8.39am
Mrs May explained her comparison of her approach to Brexit to the cricketing style of her sporting hero Geoffrey Boycott.
"The thing about Geoff Boycott is he was absolutely steady, he kept there at the crease, he carried on and relentlessly went about his goal, and I think that's important," she said.
Mr Ferrari said that Boycott had ended his career by being run out by one of his own team, Jim Love of Yorkshire, and asked whether Michael Gove might play the same role in her career.
She replied: "I think Michael Gove is Scottish."
8.33am
Mrs May could not guarantee she had the support of the DUP, who prop up her minority Government, in the meaningful vote, but insisted she was still working with the DUP.
Responding to a question about whether DUP leader Arlene Foster had withdrawn support, she said: "I haven't had a testy exchange with Arlene on that."
LBC presenter Nick Ferrari pushed: "And they'll vote for this deal?"
Mrs May said: "When this vote comes back every individual MP will decide how they will vote, whether they are DUP, Conservative, Labour, all parties within the House of Commons.
"My job is to persuade first and foremost my Conservative benches, those who are working with us – the DUP are working with us, obviously, confidence and supply – but I want to be able to say to every MP I believe this is the best deal for the UK."
8.30am
8.30am
Asked whether she would give her ministers a free vote when the Brexit deal comes before Parliament, Mrs May told LBC: "There is Cabinet collective responsibility in this country. Government policy is Government policy.
"There is Cabinet responsibility. The Government will put its policy to the House of Commons."
8.25am
Asked on LBC Radio whether she had spoken to Mr Gove about his future in the Government, Mrs May said: "I had a very good conversation with Michael yesterday actually."
Mrs May said she had discussed the fishing industry with Mr Gove but, asked whether she had offered him the job of Brexit Secretary, she replied: "I don't talk about things to do with the Cabinet reshuffle.
"I haven't appointed a new Brexit Secretary yet, but obviously I will be doing that over the course of the next day or so."
8.22am
However, a former permanent secretary at the Foreign Office, Sir Simon Fraser, dismissed Mr Davis's claim that it was still possible to reopen negotiations with the EU.
"David Davis was a terrible Brexit secretary. He could hardly be bothered to go to Brussels and rapidly lost respect there," he wrote on Twitter.
"Preposterous for him now to suggest that EU deliberately delayed negotiations. They spent months waiting for him to engage."
8.20am
Former Brexit secretary David Davis – who quit in July over Theresa May's Chequers plan for leaving the EU – said it was still possible to reopen negotiations with Brussels.
"It is a dreadful proposal, it really doesn't fly by any measure. It is not a deal we should accept," he told the BBC Radio 4 Today programme.
"The European Union has spun this out deliberately to try to use time against us. It will get to a point, I am quite sure, when it will be very tense and people will be very nervous about the way the negotiations go, but European negotiations are never over until they are concluded."
8.16am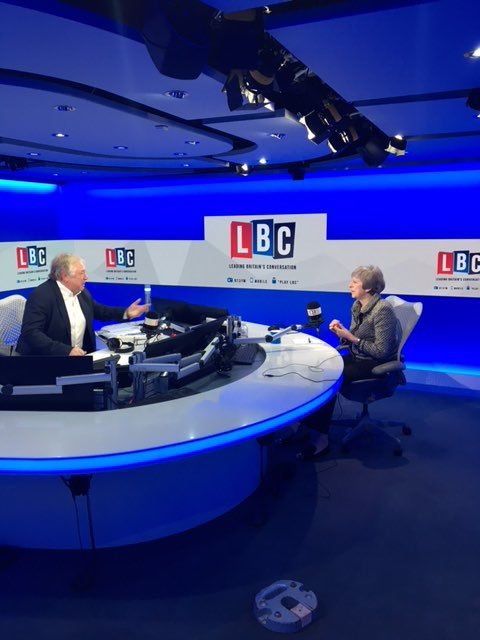 8.15am
Theresa May faced a call to stand down as PM from a Conservative councillor as she took calls on an LBC radio phone-in.
The man, who identified himself as Daniel from Louth, said he "commended" the PM for trying to strike a Brexit deal with the EU but "sadly that has not worked".
Mrs May responded by going through details of the draft withdrawal agreement.
"You're absolutely right that for a lot of people who voted Leave, what they wanted to do was make sure that decisions on things like who can come into this country would be taken by us here in the UK, and not by Brussels, and that's exactly what the deal I've negotiated delivers," she said.
7.41am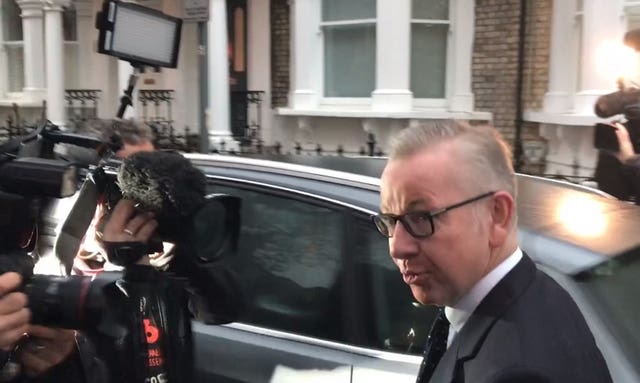 7.40am
Environment Secretary Michael Gove made no comments about his future to reporters as he left his home, saying only "good morning" repeatedly.