The Duke and Duchess of Cambridge have attended a St Patrick's Day parade at a west London barracks.
William, who is Colonel of the Irish Guards, and Kate were visiting 1st Battalion at their base in Hounslow.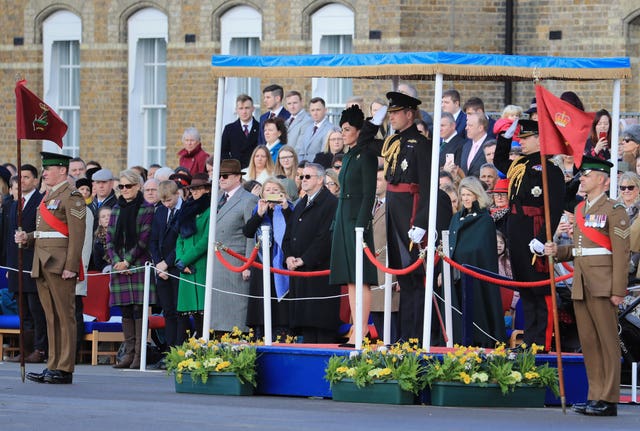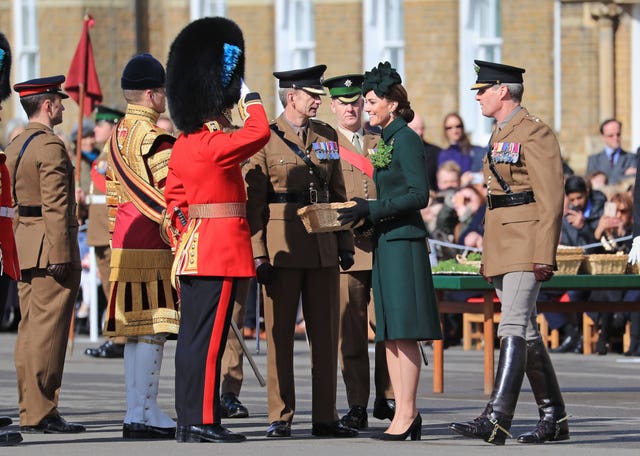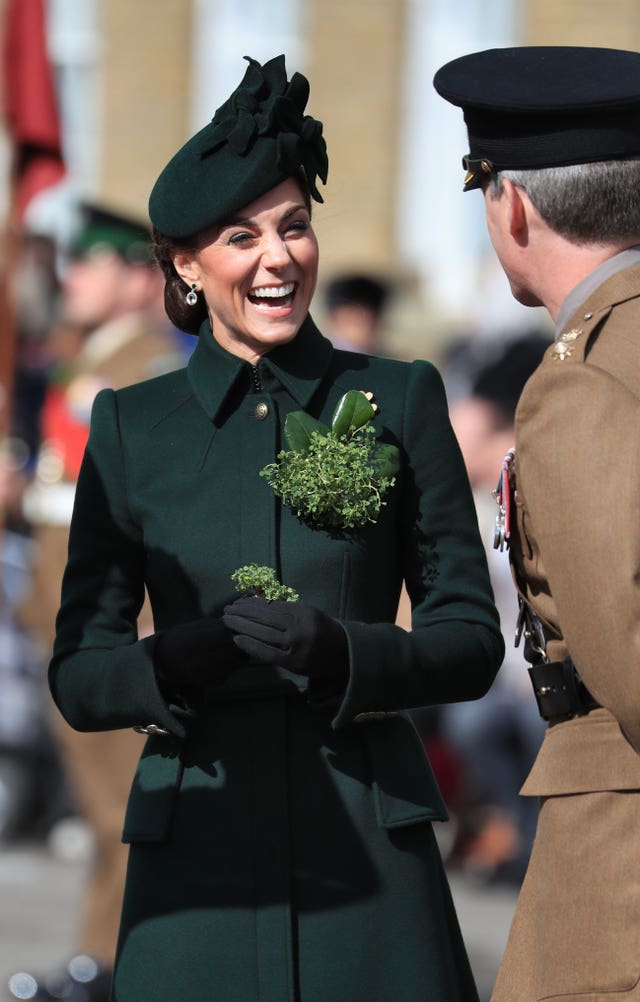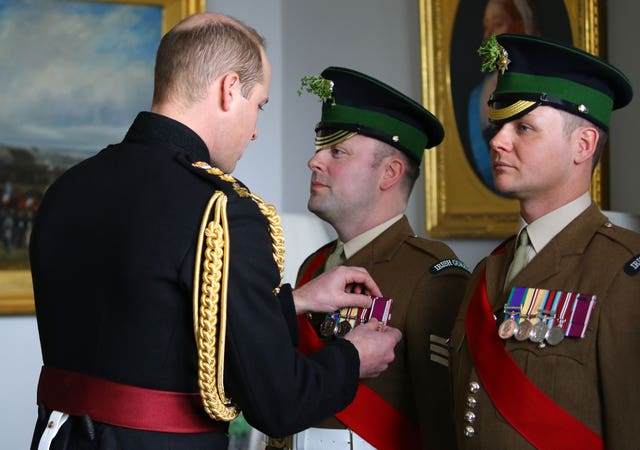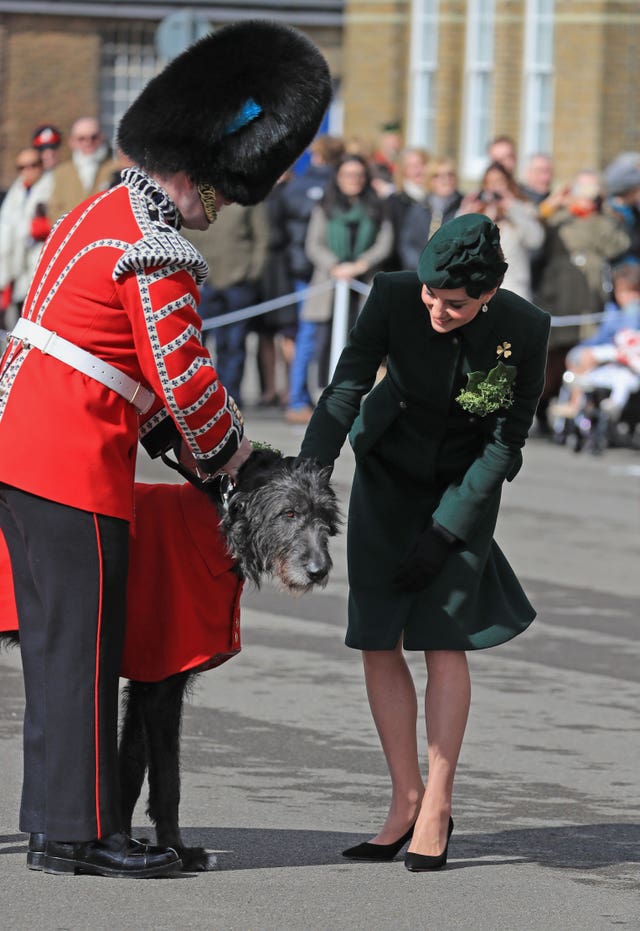 Meanwhile in Dublin, revellers gathered for the traditional St Patrick's Day parade.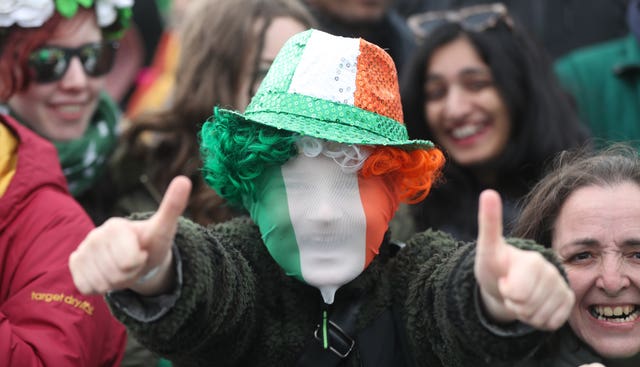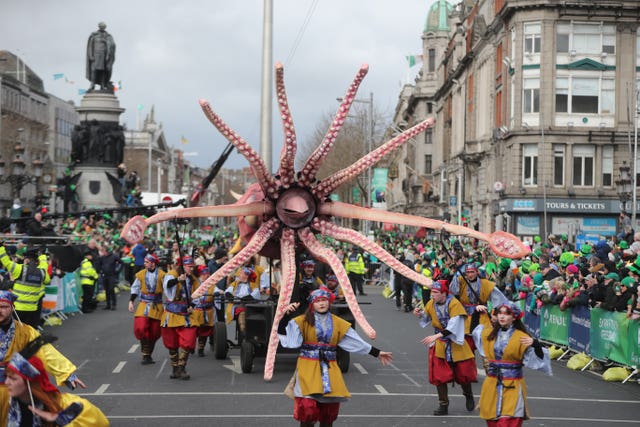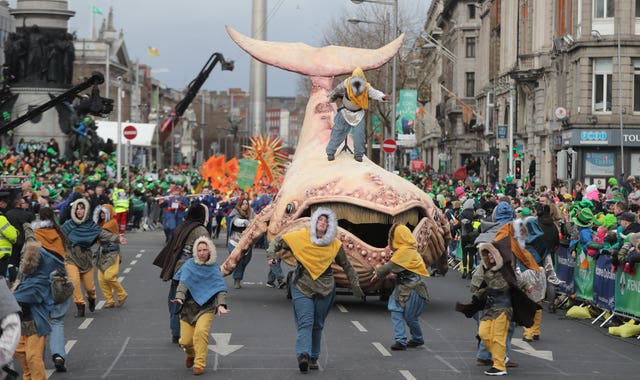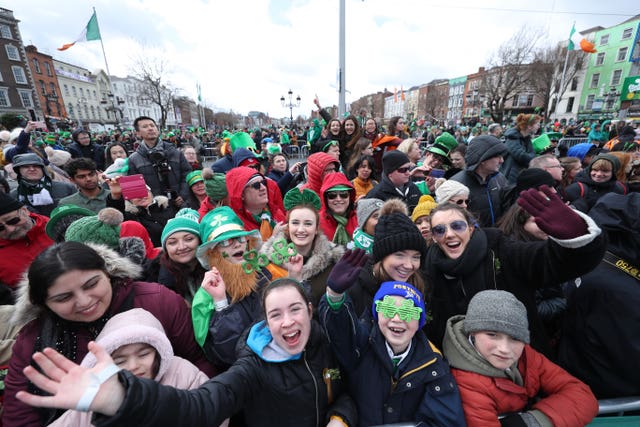 Earlier, landmarks around the UK were lit up in green to mark St Patrick's Day.
This year celebrates the 10th anniversary of Tourism Ireland's Global Greenings initiative.