A gamer from London has completed his challenge to visit all the paintings and statues from Animal Crossing: New Horizons in real life, in a venture which has taken him across three continents, 10 countries and 17 cities.
May Naidoo, 26, a filmmaker and PhD film student, has travelled across the UK, Europe, North America and Japan, stopping in 29 museums, to see the 43 paintings and statues which feature in the game, from Johannes Vermeer's Girl with a Pearl Earring to Michelangelo's statue of David.
He set himself the challenge in April 2022, saying he was in no rush to complete the 16-month venture and it allowed him to explore the various places he had stopped in, even if he was "only there for 24 hours".
Mr Naidoo estimates he took 20 trips back and forth from his home in London, telling the PA news agency: "I had to go to Paris three times, and it was probably around 20 trips, including trains."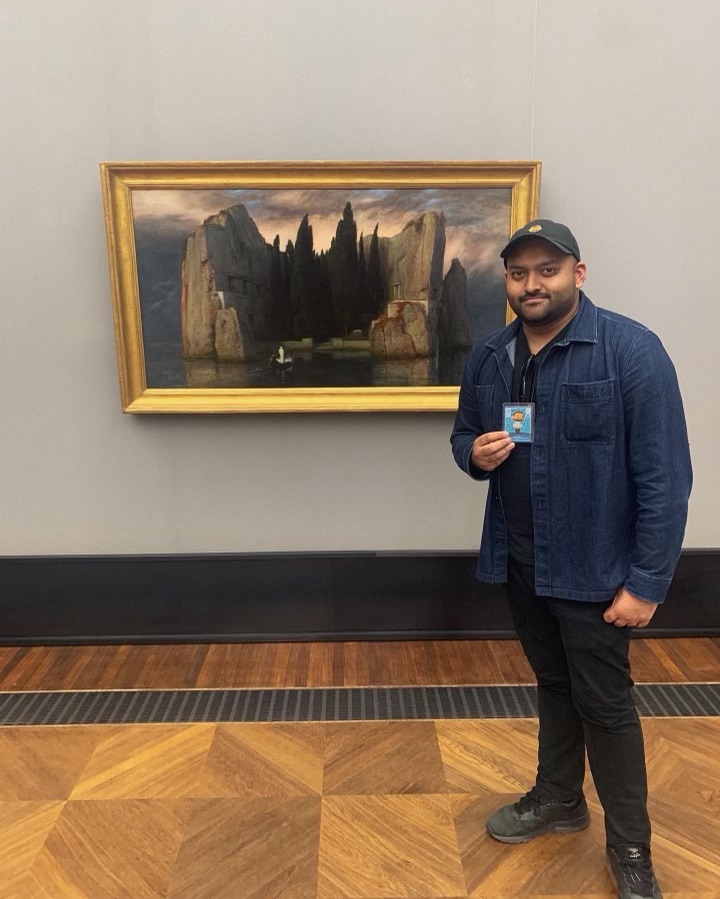 In Europe Mr Naidoo visited Paris, Berlin, Madrid, Florence, Rome, Krakow, Vienna and Amsterdam, while in the US he stopped off in Washington DC, Chicago, Boston and New York.
His venture also took him to Tokyo and Kyoto in Japan.
Mr Naidoo said he was a "big fan" of the in-game aspect that lets players collect real-life artworks in their virtual museum, saying: "I just wondered actually, where were all these artworks?
"In January 2022 I started just posting daily TikToks," he said.
"I live in London and I would walk on the Strand and see photos of these artworks – one day I just did a tweet saying 'this is like an Animal Crossing exhibition'.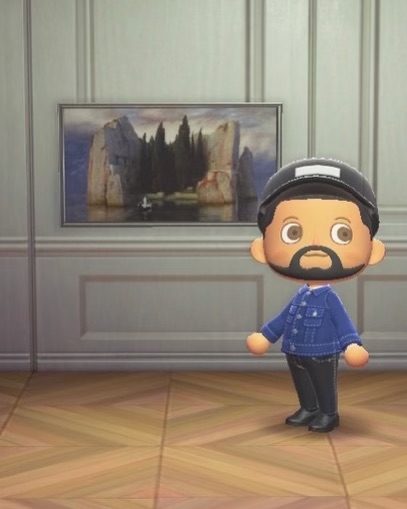 "I knew a few were in London and some were in Paris, and I thought it might make a good TikTok series to visit them all."
Mr Naidoo said some paintings were harder to see than others as they were not available for public viewing.
"Some of them are like physically impossible to see at the moment, so I did resort to copies or replicas in museums for a few of them," Mr Naidoo said.
"The Vitruvian Man is in a vault somewhere because it's so old."
He added: "You can get replica artworks in the game so that's allowed me to see replicas in real life."
Mr Naidoo visited 29 museums, including the British Museum, the National Gallery, the Musee d'Orsay, the Louvre, the Prado Museum in Madrid, the Museum of Modern Art in New York, the Art Institute of Chicago and the Tokyo National Museum.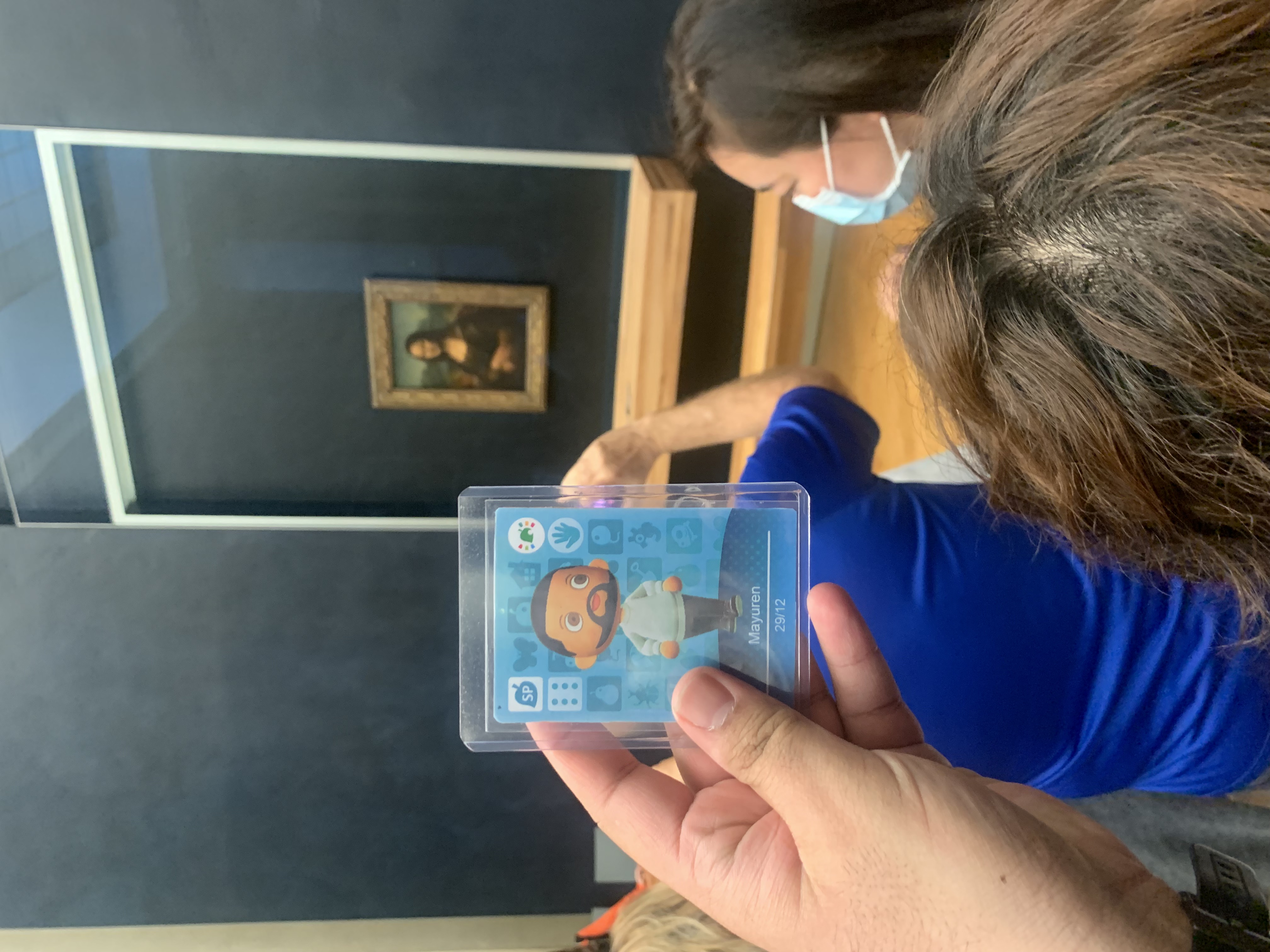 Of his favourite piece, Mr Naidoo said it was "very cool" to see the statue of David, which is displayed in the Accademia Gallery of Florence, Italy.
"I didn't quite realise how big it was in person," Mr Naidoo said.
"It's a big relief when you see all the artworks, especially when you're travelling to see them."
Mr Naidoo said he held a custom amiibo card of his Animal Crossing avatar in front of each artwork, to say he had visited each one in person.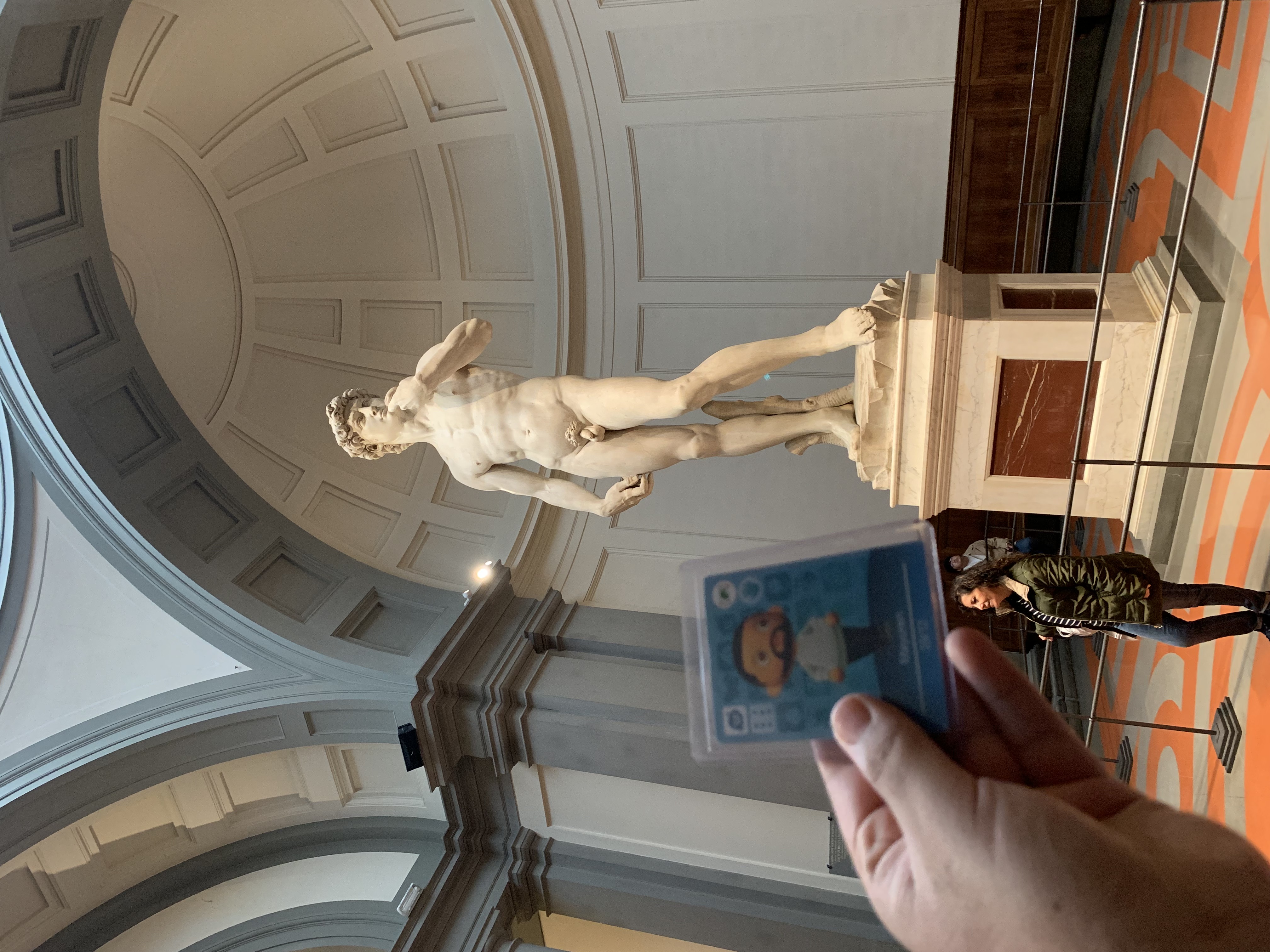 "I could have just told someone who went to Tokyo 'could you take a picture of this statue for me', and it just made me feel better to know that I did it," he said.
Mr Naidoo completed his challenge last month, saying it felt like a "big relief".
"It never felt like a rush to complete it," he said. "When I finished America in January this year, it was 36 I had seen at that point and I didn't travel anywhere for six months.
"I never felt any pressure to complete it as quick as I could."
He added: "It was a big relief, it was a nice feeling to see them all."