The Prince of Wales worked up a sweat in the Singapore jungle as he heard how young people have been helping conservation.
William, 41, was led around MacRitchie Nature Reserve by deputy prime minister and minister for finance, Lawrence Wong, on Wednesday morning.
The pair discussed the environment and nature on show and spoke of Singapore's vision to be a "City in Nature", sources said.
And the prince said he was looking forward to seeing the deputy prime minister when he next visits the UK.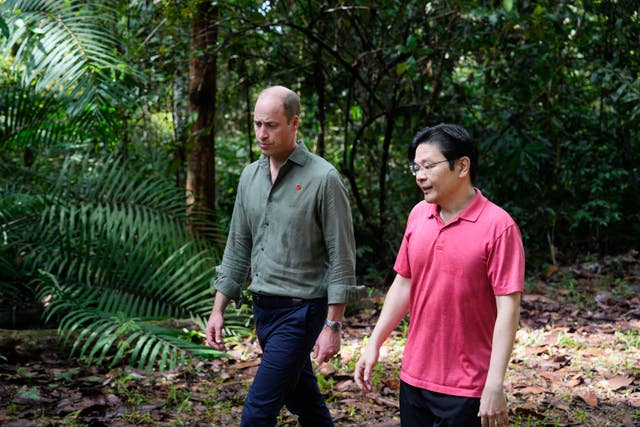 William started off the Tree Top Walk taking in the views of the jungle from a 250 metre-long suspension bridge between two of the park's highest points, Bukit Peirce and Bukit Kalang.
He carefully walked across the 25 metre-high bridge which gave a bird's eye view of flora and fauna living in the forest.
The bridge also plays an important role in forest canopy research, providing access to an area that many researchers were not previously able to reach.
His first stop on the trek was to meet four university students who take part in the Youth Stewards for Nature programme.
William told them: "Sorry I took a while, been chatting and sweating, and doing a lot of walking."
The four students explained their conservation work via a slideshow on an iPad.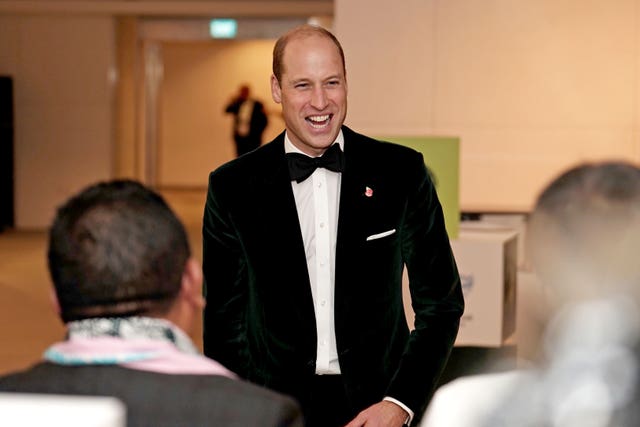 The prince asked if young people living in Singapore are interested in protecting the environment.
Anusha Shivram, 25, graduate of University of Oxford, MSc Biodiversity, said: "Many people from the general public are actively involved."
She also explained that the team of youth stewards has grown from five to 16.
The stewards, aged between 18 and 25-years-old, can take part in a six-month conservation programme, carrying out up to eight hours a week in the park.
Ms Shivram said afterwards: "It is great he is looking at projects we have done in Singapore as it is a strong community and great to see he is visiting."
At Macaranga Hut, a station for park rangers, he met last year's Earthshot finalist Dr Isabelle Lackman, co-founder and director of Hutan.
William told the deputy prime minister that Hutan, based in Borneo, Malaysia, was "doing fantastic work with orangutans".