A lawyer representing a man found to be in possession of indecent images of children while working as a police special constable has told appeal judges that he is a "little surprised" his client had "qualified" for the role.
Robin Boag told a Court of Appeal hearing in London on Wednesday how a probation officer had described 23-year-old Jacob Clarke, of Wrexham, Clwyd, as "vulnerable" and said he did not know "how much investigation" there had been.
He aired his thoughts as Clarke, who was a special constable with North Wales Police, failed in an appeal against an eight-month prison term.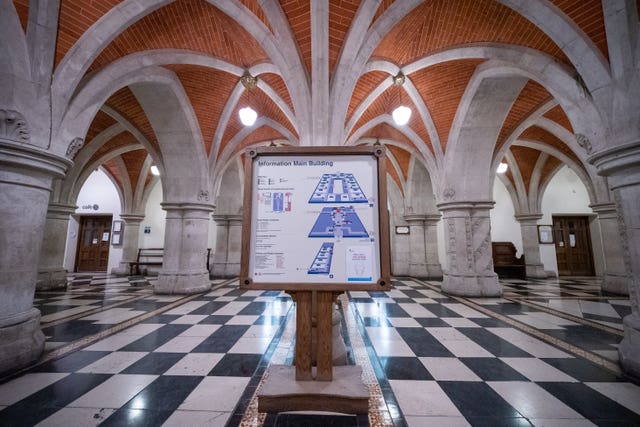 Three appeal judges heard how Clarke, who had worked in a hotel, had been jailed by a judge at Mold Crown Court in September after admitting "making" indecent images of children.
Mr Boag argued that Clarke should have been given a suspended sentence.
Appeal judges Lord Justice Dingemans, Mr Justice Jay and Mr Justice Kerr disagreed.
They concluded that handing Clarke an immediate jail term had not been "wrong" or "manifestly excessive" and dismissed the appeal.
Judges were told that Clarke had been diagnosed with attention deficit hyperactivity disorder as a child and had "autistic traits".
Mr Boag said a probation officer had described Clarke as "vulnerable".
"I am a little surprised he qualified to be a special constable," Mr Boag told the three appeal judges.
"I don't know how much investigation there is."
Mr Boag argued that a suspended sentence would have been appropriate and said Clarke had entered a "prompt" guilty plea, had lost his "good name", his "opportunity" with the police and his job.
He argued that Clarke could be rehabilitated and told appeal judges: "There is every reason to hope this will be his one and only time before the court."
Appeal judges were told that Clarke had been arrested after a friend raised concerns and were told that more than 80 indecent images of children had been found on his computer devices.
They heard how he had told officers, after being arrested: "I knew I should have stopped doing it when I joined the police."