A man who admits shooting a 28-year-old woman in her home with a machine gun told a court the last year has been "torture" for him.
Environmental health worker Ashley Dale was shot with a Skorpion machine pistol in Old Swan, Liverpool, at about 12.30am on August 21 last year, after an alleged feud between five men accused of her murder and her partner Lee Harrison.
At Liverpool Crown Court on Wednesday, gunman James Witham, 41, gave evidence as Miss Dale's mother Julie Dale, step-father Rob Jones and other relatives watched from the public gallery.
Witham denied carrying out the shooting until September 21 this year, when he pleaded guilty to manslaughter, jurors were told.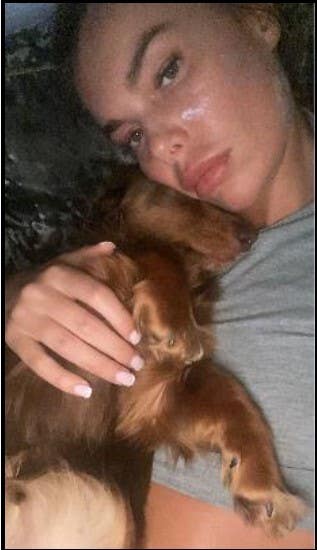 He told the court: "I haven't slept for a year. I have nightmares every time I go to sleep."
Paul Greaney KC, prosecuting, said: "You had about a year to think about these events."
Witham, who continues to deny murder, said: "I've had a year of torture. What I've done to that poor girl."
Mr Greaney asked: "It's been torture for you? It's been a nightmare for you?"
Witham said: "It's been a nightmare for me and obviously her family as well. I'm so sorry."
Mr Greaney suggested Witham "lied and lied and lied" in a defence statement submitted in August, when he denied the shooting.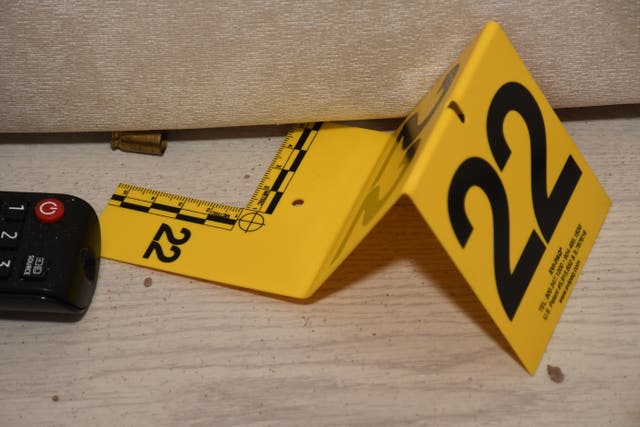 Witham said: "Yeah, basically because I didn't know what to do and now I've owned up to it."
The defendant, whose DNA was found on a bullet casing in the home in Leinster Road, told the court no one else was involved in the shooting.
He added: "It's all down to me."
Mr Greaney said: "You're the fall guy for the others, aren't you?"
Witham said: "No, that's not true. They couldn't do that. No one could do that."
He denied working for co-defendant Niall Barry, who, the court has been told, had access to firearms.
Witham said he fired shots in the house of Miss Dale as a "warning" to her partner Mr Harrison, who he claimed robbed him.
He described the shooting as a "moment of madness" and claimed he had dug the gun up from Stadt Moers Park in Huyton.
He said he had learnt the weapon was buried there after meeting an acquaintance known as Little Dave at the Everton match on August 20.
Witham said Little Dave's brother, called Big Dave, was in Spain wanted for Encrochat offences and spoke to him over the phone to ask him if he could sell a Skorpion which was in the park.
Mr Greaney said: "This tale of Big Dave and Little Dave and the buried Skorpion, I'm going to ask you just to accept this is lies?"
Witham said: "It's the truth."
Mr Greaney suggested Witham deliberately shot Miss Dale as she faced him.
The prosecutor said: "In those moments, as she screamed and fled, the person confronting her was you, wearing a balaclava with a machine gun?"
Witham said: "I never seen no-one or heard them."
He said he did not realise he had shot Miss Dale until the next morning, when his father woke him and told him she was dead.
He said: "I just went and got a cold shower and just sat on the floor for about 40 minutes in the shower.
"My head was still battered."
Witham said he went to see co-defendant Joseph Peers and asked if he had somewhere to store a Hyundai car, which he used in the shooting, but did not tell him what he had done.
He and Peers spent two nights in a St Helens hotel, the court was told.
Witham said the pair originally planned to go to the hotel for a "swim, steam and sauna" but facilities were not open and they ended up staying over.
He told the jury he wanted to try and "relax".
He added: "My brain was doing overtime. I wanted a sauna and steam – it just relaxes you."
Witham, Barry, 26, Peers, 29, Sean Zeisz, 28, and Ian Fitzgibbon, 28, deny the murder of Miss Dale, conspiracy to murder Mr Harrison and conspiracy to possess a prohibited weapon – a Skorpion sub-machine gun – and ammunition.
Kallum Radford, 26, denies assisting an offender.