A former Post Office lawyer has apologised for prosecuting a subpostmaster who was left homeless with her young daughter after being wrongly convicted of theft due to flaws with the computer system.
Lisa Brennan, who was a counter clerk at a Post Office in Huyton, near Liverpool, was falsely accused of stealing £3,000 in 2003.
Although she was spared jail, Ms Brennan said it was the "end" of her world, leading to financial difficulty and the end of her marriage.
Giving evidence to the Post Office Horizon IT Inquiry on Wednesday, Ms Brennan's prosecutor Teresa Williamson apologised to the subpostmaster for "the harm it clearly has caused her".
She told the inquiry she was "angry" that material concerning the faulty computer system was not disclosed to her, saying: "We should have been told these things."
Ms Brennan was one of more than 700 Post Office branch managers handed criminal convictions after the system, installed and maintained by Fujitsu, made it appear as though money was missing.
In December 2019, a High Court judge ruled that Horizon contained a number of "bugs, errors and defects" and there was a "material risk" that shortfalls in Post Office branch accounts were caused by the system.
Questioning Mrs Williamson about Ms Brennan's case, counsel to the inquiry Sam Stevens said: "Before I turn to look at the case, are there any reflections you have or thoughts you had arising from the decision?"
Mrs Williamson replied: "I think the decision was right.
"I'd like to take this opportunity to apologise to Lisa Brennan for being any part in the prosecution of her and for the harm it clearly has caused her.
"I'm really pleased that her conviction has been overturned and I hope she gets the compensation she deserves.
"But I really didn't know that the system was unreliable at the time that I had any part in her prosecution.
"But I'm still really sorry."
In her witness statement, Mrs Williamson said that after reading a news article about issues with the Horizon system in 2009, she felt "shocked, horrified and physically nauseous".
The statement read: "During my time working at the Post Office, I was never aware of any actual or potential bugs, errors, defects or other problems with Horizon.
"My first knowledge of any issues with the system was when I read the Computer Weekly article in 2009 long after I had left my employment at Royal Mail legal services.
"I bought a copy of the magazine from WH Smith when it was published.
"On reading the article, I felt shocked, horrified and physically nauseous."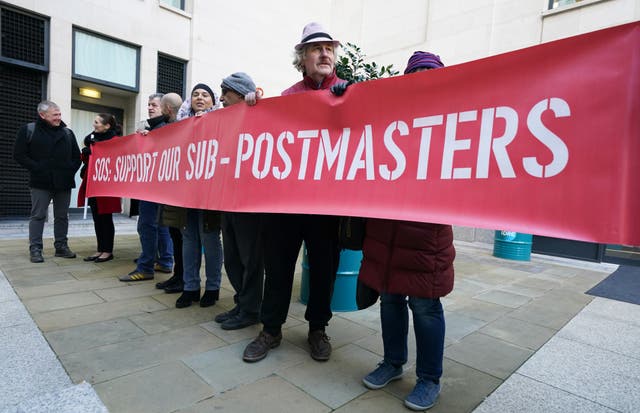 Offering her thoughts on her part in the scandal, Mrs Williamson said: "Looking back, knowing what I know now, since I read the article in Computer Weekly, and also from reading the judgments… I realise there was a lot of material that wasn't disclosed to me.
"There were things I should have known about but didn't know about.
"That makes me angry, and sad."
Asked why it made her angry, Mrs Williamson said: "Because we should have been told these things.
"For example, I understand there were discussions at board level about the reliability of the Horizon system and that was not filtered down to the criminal law team."
The inquiry was hit with further delays on Tuesday after counsel to the inquiry Jason Beer KC said around 363,000 emails had been found on a legacy mailing system.
Mr Beer said that the latest announcement added to a long list of further disclosure failings which are "etched" in the minds of the inquiry's counsel – saying it had led some to use the phrase "cover up".
Hundreds of victims in the scandal are awaiting compensation.
The inquiry continues.