Viewers have complained to Ofcom about GB News's coverage of the Gaza-Israel conflict.
The broadcast regulator got 373 complaints about November 1's GBN Tonight, hosted by Patrick Christys.
The show, which airs weekdays from 9pm, is advertised as the "feistiest and most fun nightly news debate" and features celebrity guests, interviews and news coverage.
On Wednesday, Ofcom said there had been "complaints related to reporting of the ongoing Gaza/Israel conflict, with complainants expressing concerns about impartiality".
Over the course of the programme, Christys spoke about Sir Keir Starmer marking Islamophobia Awareness Month and the Labour leader being under pressure over his stance on the conflict in Gaza.
Christys also covered antisemitism and pro-Palestine protests in the light of the conflict in Gaza.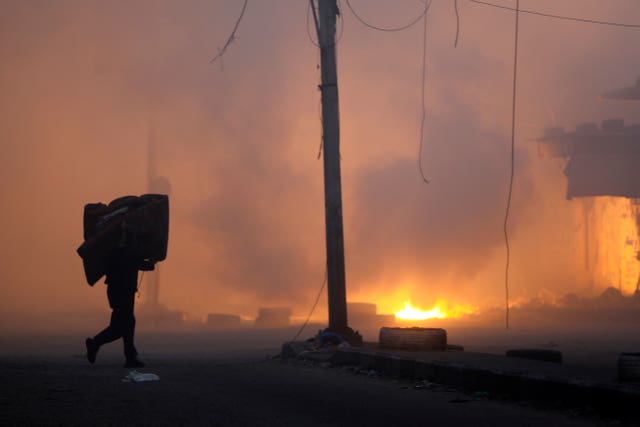 Dan Wootton had been hosting a weekday programme from 9pm until actor-turned-politician Laurence Fox made on-air remarks about a female journalist.
On the Dan Wootton Tonight programme on September 26, Fox made a series of personal comments about political correspondent Ava Evans and asked: "Who would want to shag that?"
Fox and Wootton apologised with the former, who also hosted a programme on the channel, sacked.
An internal investigation into Wootton, who was suspended, was announced by GB News in September.
Ofcom is investigating the episode and has several other open investigations into the broadcaster.