A Christmas donation point to help those struggling to afford the festive season has been "overwhelmed with generosity" in its opening week.
Maidstone Christmas Donation Hub in Kent has opened for the first time to help tackle the cost-of-living crisis preventing families from being able to join in the seasonal cheer.
The hub is collecting festive gifts, decorations, toys, toiletries, household products, food items and more for 11 local charities to distribute to those who need them most.
The hub, which is open in The Mall in Maidstone, has been set up by the shopping centre and Maidstone Borough Council (MBC).
The council's communications manager, Julie Maddocks, said: "MBC wanted to introduce the project as we are very aware of how the rising cost of living is affecting so many people who are finding it difficult to pay their utility bills, cover the cost of their normal food shopping and don't have any money left to spend on festive extras."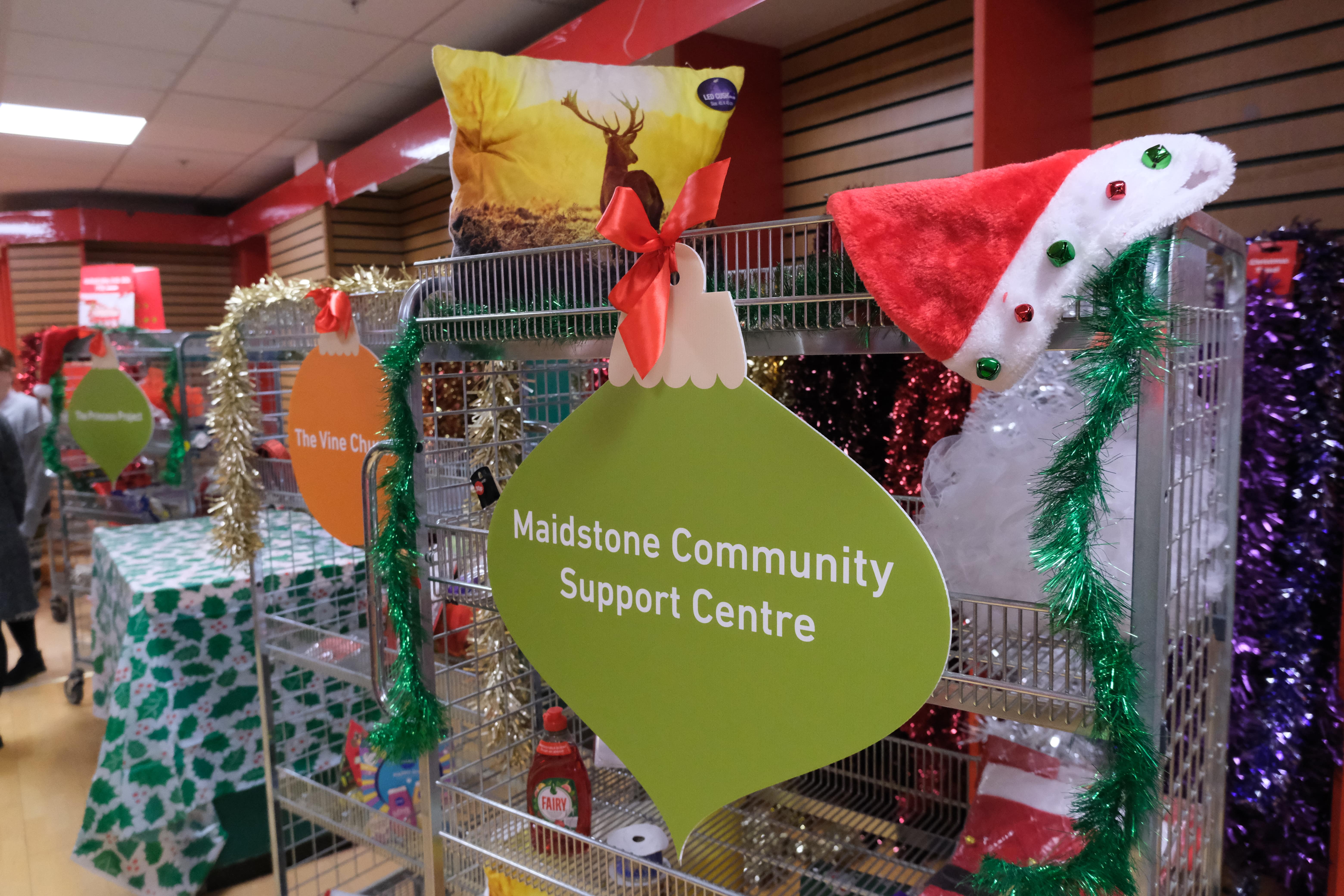 Since its opening on November 13, Ms Maddocks, who leads the volunteering team, said: "We have received some amazing donations and have been overwhelmed with the generosity of the people of Maidstone.
"Having spoken to some of the people coming in to donate to others, we have heard some amazing stories from some who have very little but want to help others."
She mentioned one woman who bought household items and children's colouring books to donate to the hub who was on the brink of homelessness herself as she can no longer afford her rent increases.
Ms Maddocks said: "There was another lady who brought in some toys and gifts for toddlers and told us how much she had enjoyed buying presents for the grandchildren she wouldn't have after her own child had passed away."
The hub, which is staffed by volunteers, will be collecting newly bought items until December 16.
Some of the charities it is collecting for include the Salvation Army, Maidstone Community Support Centre, mental health charity Blackthorn Trust and health and wellbeing charity Fusion Healthy Living Centre.