Two 12-year-old boys have appeared in court charged with murder and possessing a machete.
The youths, who cannot be named because of their age, made a 10-minute appearance at Birmingham Magistrates' Court on Friday, charged with the murder of Shawn Seesahai.
Mr Seesahai, aged 19, was pronounced dead at the scene on Monday night after being found stabbed on Stowlawn playing fields in East Park, Wolverhampton.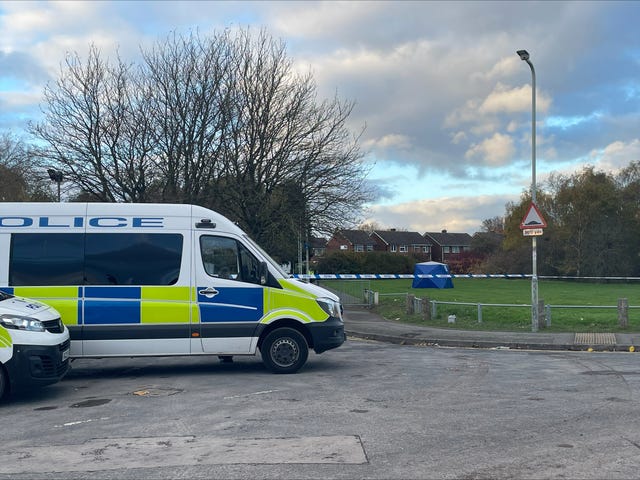 Flanked by three dock officers, the boys spoke only to confirm their personal details during their appearance before District Judge Graham Wilkinson.
They were both remanded into youth detention until a further hearing at Wolverhampton Crown Court on Monday.
During their appearance, the boys, dressed in a casual zip-up jumper and a hoodie, listened as their lawyers confirmed that they would both deny the charges against them.
As well as a count of murder, the boys face a second charge alleging they were in possession on Monday of "an article which had a blade or was sharply-pointed, namely a machete" without lawful authority.
At the start of hearing, both boys nodded when asked by District Judge Wilkinson if they could hear the proceedings.
After informing the defendants that the media would not be able to identify them, the judge said: "This is going to be a really short hearing.
"As your lawyers will have told you, because you are charged with murder this court cannot consider bail.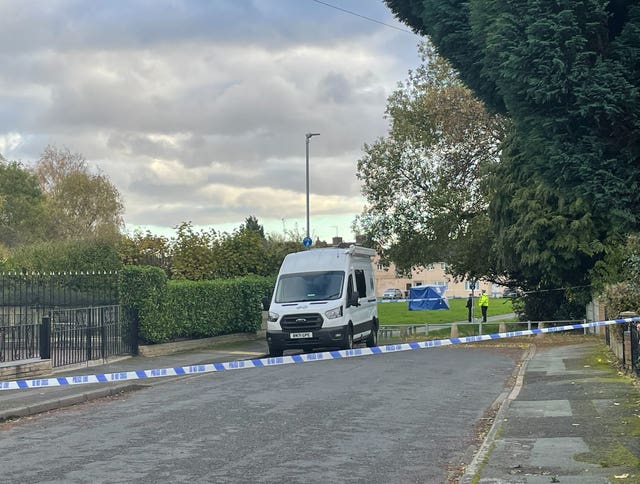 "Today the only option will be to remand you into what's called youth detention.
"Your lawyers have properly identified that you will both in due course be denying the murder charge."
As the boys were led down the steps of the dock after the hearing, they both briefly waved to relatives sitting in the public gallery.
No relatives of Mr Seesahai, who is believed to have come to the UK in April this year, were present for the hearing.
Ambulance crews were called to land off Laburnum Road, East Park, at 8.41pm on Monday, arriving within three minutes.
Mr Seesahai's mother said in a statement previously released through police: "Shawn Seesahai was a courageous, compassionate and confident young soul who sadly lost his life at the age of 19.
"He was looking forward to accomplish many future plans and ambitions.
"He cared dearly about his family and friends and he absolutely loved to help people. He was a generous person and had a good personality.
"We will always have him in our hearts."