The partner of Ashling Murphy has spoken of his heartache at losing his soulmate in a statement delivered to a Dublin court before her murderer was jailed.
Ms Murphy's mother and her sister described 23-year-old Ms Murphy as a gifted musician, a passionate teacher, a selfless person and an integral part of their family.
"This country has lost somebody who made a difference," Ashling's older sister Amy Murphy said.
They gave their victim impact statements at the Criminal Courts of Justice in Dublin before Jozef Puska was handed a life sentence for Ms Murphy's murder in Tullamore, Co Offaly, last January.
Puska, 33, of Lynally Grove in Mucklagh, Tullamore, had pleaded not guilty.
There is a mandatory life sentence for murder, where an application for parole can be made after 12 years.
Mr Justice Tony Hunt said there was only one sentence available, and it was "richly deserved".
He said Puska's evidence had been "indescribable" and the "one thing we don't know about this case is the why".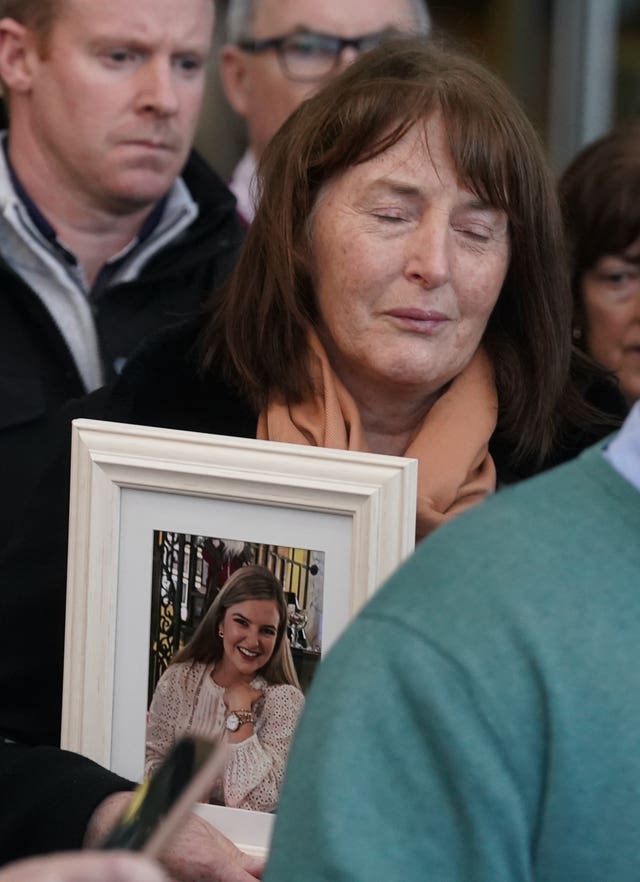 Mr Justice Hunt said if he had the power to set a term, it would be a very long one, or a "whole-of-life" sentence would have to be considered if it was available. "I don't have it available to me," he said.
Detective Sergeant David Scahill told the court that Puska arrived in Ireland in 2012 and moved from Dublin to Tullamore in 2018.
Mr Scahill said that Puska lived with his wife, his five children, his two brothers and their families in a house in Mucklagh.
He told the court that there was no record of Puska working in Ireland and that he had not come to the attention of gardai previously.
He said he also made the necessary inquiries about convictions in other jurisdictions.
During parts of their statements given in court on Friday, Ryan Casey and Amy Murphy turned to Puska to address him directly.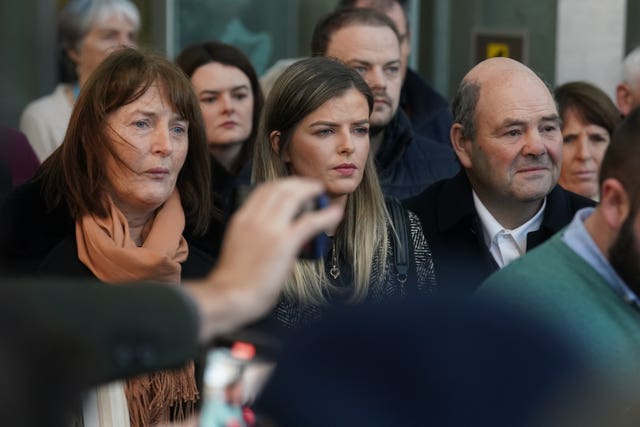 Mr Casey told Puska "Because of you, I've lost my Ashling. Because if you, I will never get to marry my soulmate.
"Because of you, I will never see her smile again… I will have to somehow carry on without her."
Mr Casey said he and Ms Murphy had plans to travel to Dubai together, to build a house, to start a family, and to get married.
He said they had talked about how many kids they would have, and imagined they would be "little hurlers and camogie players and even better musicians".
Mr Casey said his and Ms Murphy's relationship was "full with love, trust, respect" and "was quite simply heaven on earth".
Mr Casey said that Ireland had "lost its innocence" with the killing of Ms Murphy, and expressed his anger that someone who was "insignificant" and "worthless" could "permanently destroy so many people's lives by taking the life of a person who is the complete opposite – a life with meaning, a life with dreams".
He accused Puska of smirking, smiling and showing "zero remorse throughout this trial".
Ms Murphy's sister Amy told Puska that he had told a "ludicrous set of lies", and that by pleading not guilty her family had to sit through the evidence of the trial, which she said had "traumatised" the family.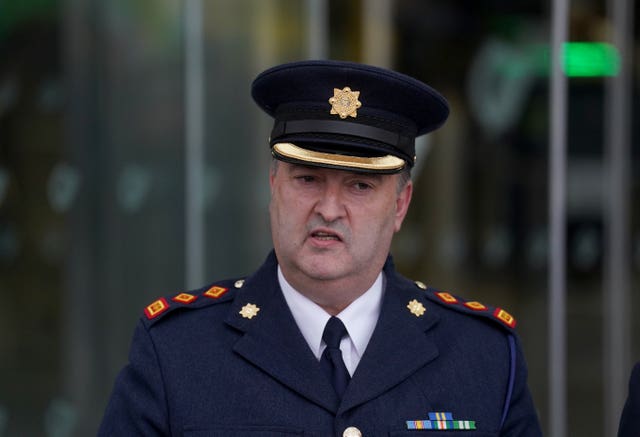 She said their nightmare was "replayed" through CCTV, witnesses testimonies, descriptions of her wounds, and said that Ashling's blood-soaked GAA jacket, shown in court during the trial, will "haunt me for the rest of my days".
"We were totally disturbed by Puska's demeanour," she said, adding that he appeared to smirk and smile during evidence.
Amy Murphy also refuted rumours and said that Puska was a "predator who was not known to her".
"(Ashling Murphy) never taught his children and did not report them to Tusla for neglect. These false narratives are both hurtful and damaging. This was a random unprovoked attack."
Ms Murphy's mother Kathleen said her "heart was ripped from her body" the moment she learned her daughter had been killed.
In a victim impact statement read out in court by Sergeant Lucy McLoughlin, Mrs Murphy said her "heart broke the moment I heard the bad news Ashling was murdered".
"There is such a void in our home," she said.
She said that the actions of Puska "must have consequences" and said "he should never see the light of day again".
She said that before her daughter left the house, she had begged her not to walk along the canal after work, to which Ms Murphy replied "Ah mum, I'm 23 years old" before giving her mother a hug.
"She said 'I love you, you're the best mum in the world' and walked out the door", the court heard.
Ms Murphy's mother Kathleen and father Raymond, and her brother Cathal were in court for sentencing.
Speaking outside court, a senior Garda officer praised Ms Murphy's relatives for their "courage, dignity and resilience" during the trial.
Garda Chief Superintendent Tony Lonergan said: "Ashling, a school teacher, was out for a walk after work when she was attacked and murdered by Mr Puska.
"This monstrous crime shocked the nation.
"I want to pay tribute to all the members of An Garda Siochana involved in this investigation, and in particular my colleagues at Tullamore garda station where the investigation was based.
"I also want to thank the community of Tullamore, a compassionate, kind, resilient and generous community. They were of invaluable assistance to An Garda Siochana throughout this investigation, providing us in particular with access to CCTV which was instrumental in building the case against Mr Puska, and to achieving a successful prosecution.
"The community also has and continues to support Ashling's family.
"Finally, I would like to pay tribute to Ashling's famly … the courage, the dignity, the resilience and the strength that they are showing during this ordeal has been exemplary.
"I want to assure them on behalf of An Garda Siochana that we will continue to support them going forward and give them all the support we can where necessary."