Ministers knew the repeated mantra that the Government was "following the science" during the Covid-19 pandemic was damaging, according to Sir Patrick Vallance.
The Government's former chief scientific adviser told the UK Covid-19 Inquiry he initially welcomed the use of the phrase as it showed ministers were "listening to us" which "is not always the case in Government".
But he "pretty quickly" changed his mind due to it being widely interpreted as ministers "slavishly" following science, when science itself is a "moving body of knowledge".
When asked on Monday by Andrew O'Connor KC, counsel to the inquiry, whether he asked ministers to refrain from using the mantra, Sir Patrick said he could not remember, but added: "They knew that this was damaging.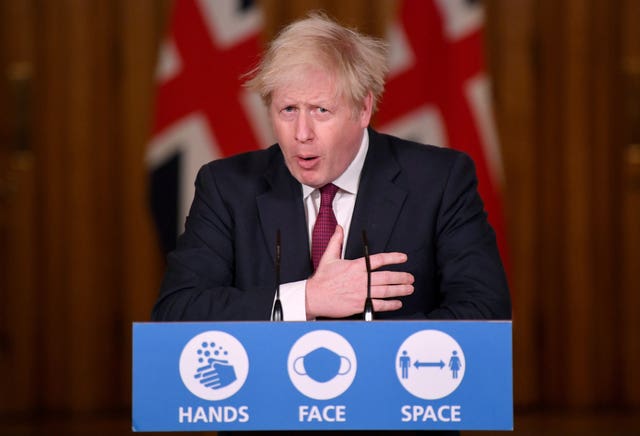 "At one point it did get softened to 'we are being informed by'… and I think the prime minister actually says that at some point."
When asked whether politicians frequently used the term because they did not feel comfortable with their understanding of the science, Sir Patrick said: "I think that is true."
He added: "There is a great variability and largely an uncertainty and unfamiliarity with science in Government."
Sir Patrick earlier told the inquiry he was concerned over the Government's "operational response" to limiting the spread of Covid-19 during the pandemic's early months.
The former chief scientific adviser – one of the Government's most senior advisers during the pandemic – told the inquiry it was uncertain at the end of January 2020 whether coronavirus would become a major problem for the UK.
However, it soon became clear that the pandemic was at a much more advanced stage than anybody had thought and swift action was needed, he said.
Expanding on ministers' repeated insistence that Government decision-making was being led by science, Sir Patrick said ministers may have wanted to avoid scrutiny on certain details.
He said: "I think there was a bit of dependency that (Covid-19) was a scientific problem and people would listen slavishly to this and wanted to sort of slightly hide behind this at times."
When questioned on criticism that the scientific advisory group for emergencies (Sage) filled a gap in Government strategy and decision-making which led to delays, Sir Patrick said: "I agree that we ended up filling gaps and there were several examples of where we did step into places that we thought just needed some attention and we tried to provide that."