AT&T has said it will complete its 85 billion dollar purchase of Time Warner by June 20 now that a federal judge has cleared the deal.
US district judge Richard Leon rejected the government's argument that the combination would hurt competition in pay TV and cost consumers hundreds of millions of dollars more to stream TV and movies.
He said the government failed to meet its burden of proof in its antitrust suit against the AT&T-Time Warner merger.
He added the government had taken its best shot to oppose the merger but "the government's evidence is too thin a reed for this court to rely on."
The judge made his remarks to a packed courtroom in an unusual session weeks after the trial ended.
Judge Leon also said it would be harmful for him to put a temporary stay on the merger while the government appeals against his decision, if it does so. The "drop dead" deadline for the merger to be completed is June 21. If not completed by then, either company could walk away, and AT&T would have to pay a 500 million dollar breakup fee.
AT&T general counsel David McAtee said the company is pleased with the verdict after a "full and fair trial on merits."
Government lawyer Makan Delrahim said the Department of Justice is disappointed with the decision, warning that the pay-TV industry will be less competitive and less innovative as a result of merger.
The government could appeal and Mr Delrahim said officials will review the decision and "consider next steps in light of our commitment to preserving competition for the benefit of American consumers."
In after-market trading following the ruling, shares of Time Warner rose nearly 5% and AT&T shares fell 1.6%.
Shares of 21st Century Fox rose more than 4%, while Disney's stock dropped slightly more than 1%. Disney has a deal to buy the bulk of Fox, but Comcast is now expected to make a counterbid, especially with the favourable ruling for AT&T. Comcast shares fell 3.3%, though.
Shares of both T-Mobile and Sprint rose; their proposed combination is pending.oof in its antitrust suit against the AT&T-Time Warner merger.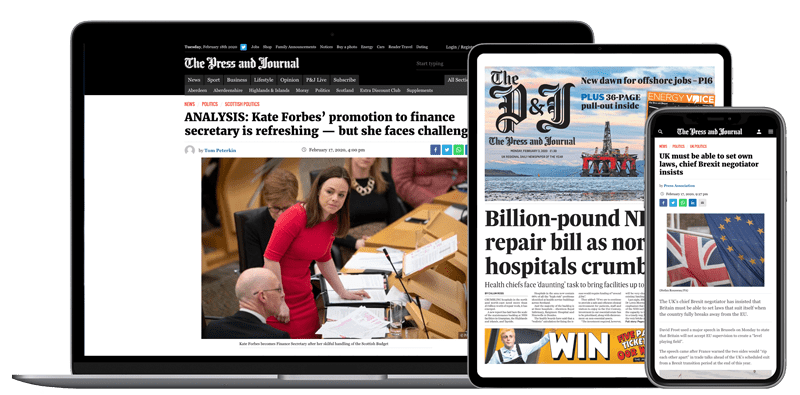 Help support quality local journalism … become a digital subscriber to The Press and Journal
For as little as £5.99 a month you can access all of our content, including Premium articles.
Subscribe