A French animal protection agency is caring for a lion cub that was found by police in a Lamborghini on Paris's Champs-Elysees boulevard.
The agency, 30 Million Friends, has said the cub is the third it has recovered in a month and the sixth in under a year.
It tweeted in French with images of the cub, saying that "particular" kinds of people wanted to resell "these babies" for profit, using an angry emoji.
It is calling for beefed-up measures against the trafficking of wild animals in France.
The cub, named Putin but known as Dadou, is less than two months old.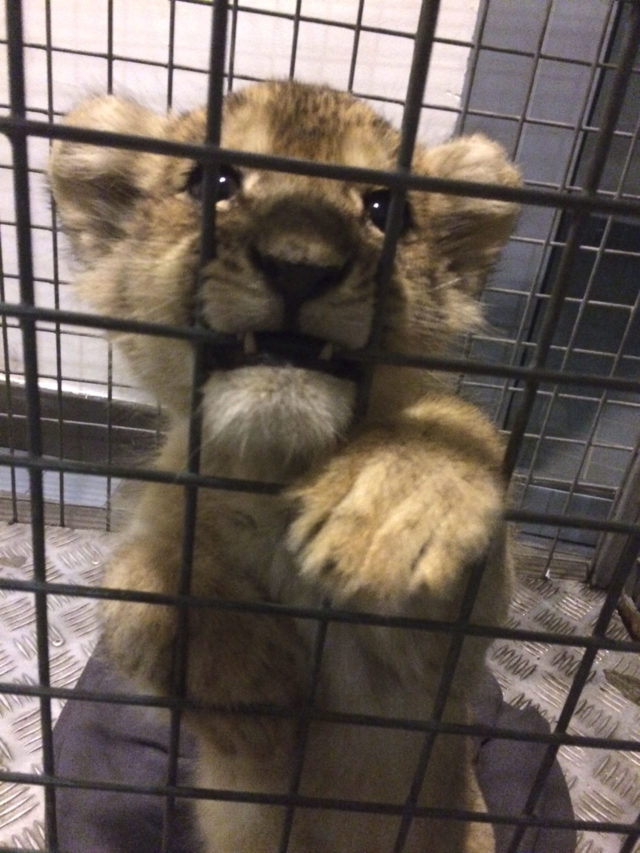 The agency said it has filed a legal complaint against the driver of the rented Lamborghini, who was taken into custody.
It said the cub has a few health problems but is basically fine.