The man who is believed to have given Russian mercenary group Wagner its name has been buried during a quiet ceremony at a military cemetery in Moscow.
Dmitry Utkin died in an August 23 plane crash that killed all 10 people on board, including Wagner leader Yevgeny Prigozhin and his other top lieutenants.
The crash between Moscow and St Petersburg happened two months after Mr Prigozhin led his fighters in a brief mutiny against Russia's military leadership.
Mr Utkin, 53, was buried at the Federal Military Memorial Cemetery, where some of Russia's most decorated military heroes are interred.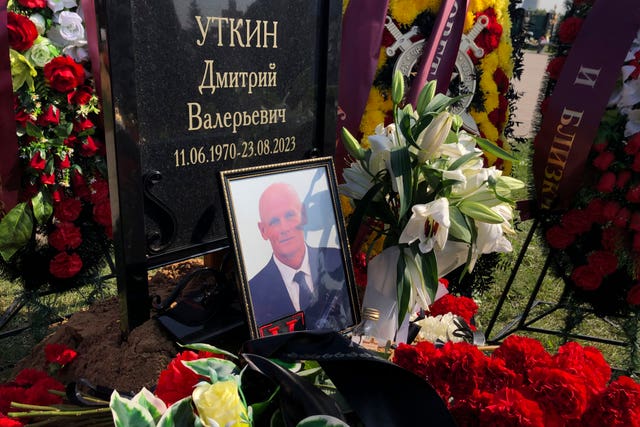 Russian President Vladimir Putin attended some previous services at the cemetery in the Mytishchi district on Moscow's outskirts, but Mr Utkin's was a quiet affair.
Russian social media channels carried videos that showed the burial site cordoned off and police officers standing watch.
Mr Utkin's grave bore a rare picture of him.
Some photos that previously circulated online showed him with Nazi-style tattoos along with claims that he loved Nazi symbols.
His nom de guerre was Wagner, an apparent reference to German composer Richard Wagner, who was said to be Adolf Hitler's favourite, and it became the mercenary group's name.
Mr Utkin initially was thought to have started the company, but Mr Prighozin identified himself as the founder last year.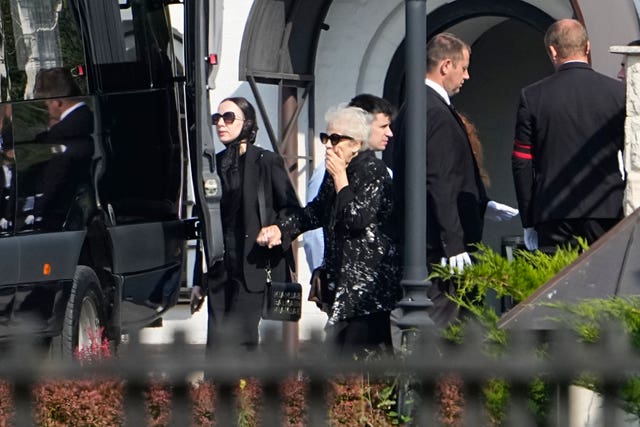 Mr Utkin, a former member of Russia's GRU military intelligence service and a retired special forces officer who served in Russian wars in Chechnya, served as Wagner's second-in-command.
He was responsible for command and combat training for the Wagner Group, according to investigations by the Dossier Centre and Bellingcat.
While Mr Putin denied early on that the mercenaries had any links to the Russian government, Mr Utkin appeared in a video broadcast from a Kremlin reception in December 2016.
A preliminary US intelligence assessment concluded that an intentional explosion caused the business jet carrying Wagner's top echelon to crash last week.
The Kremlin denied suspicions that the crash was payback for the Prigozhin-led revolt, terming such allegations as an "absolute lie".
Mr Prigozhin was buried this week in a quiet ceremony in his home city of St Petersburg, ending his tumultuous journey from street thug to Kremlin-financed mercenary leader.
Russian state television barely covered the event.
The June mutiny posed the greatest challenge to Mr Putin's grip on power of his 23 years leading Russia.
He noted last week that Wagner leaders "made a significant contribution" to the fighting in Ukraine and described Mr Prigozhin as a "talented businessman" and "a man of difficult fate" who had "made serious mistakes in life".
A short video published posthumously on Grey Zone, a Russian telegram channel associated with Mr Prigozhin, suggests the mercenary leader was aware of his own mortality.
"For those talking about whether I'm alive or not, how I'm doing, now it's the weekend, the second half of August 2023, I'm in Africa," Mr Prigozhin, who is seen travelling in an armoured car, says.
"For those who like to discuss my elimination, private life, income or other things, basically I'm fine."
Kremlin spokesman Dmitry Peskov told reporters on Wednesday that "different versions" of the plane crash exist and "are being considered" by Russian investigators, including, "let's put (it) this way, deliberate wrongdoing".