Americans are looking back on the horror and legacy of September 11, gathering on Monday at memorials, firehouses, city halls and elsewhere to observe the 22nd anniversary of the deadliest terror attack on US soil.
Commemorations stretch from the attack sites — at New York's World Trade Center, the Pentagon and Shanksville, Pennsylvania — to Alaska and beyond.
President Joe Biden is due at a ceremony on a military base in Anchorage.
His visit, en route to Washington DC from a trip to India and Vietnam, is a reminder that the impact of September 11 was felt in every corner of the nation, however remote.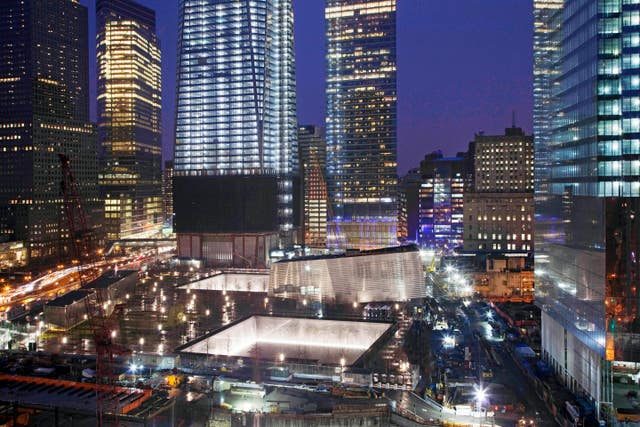 The hijacked plane attacks claimed nearly 3,000 lives and reshaped American foreign policy and domestic fears.
New Jersey's Monmouth County, which was home to some of the victims, made the date a holiday this year for county employees so they could attend commemorations.
As another way of marking the anniversary, many Americans do volunteer work on what Congress has designated both Patriot Day and a National Day of Service and Remembrance.
At ground zero, vice president Kamala Harris is due to join the ceremony on the National September 11 Memorial and Museum plaza.
The event will not feature remarks from political figures, instead giving the podium to victims' relatives for an hours-long reading of the names of the dead.
James Giaccone signed up to read again this year in memory of his brother, Joseph Giaccone, 43. The family attends the ceremony every year to hear Joseph's name.
"If their name is spoken out loud, they don't disappear," James said in a recent interview.
"I hope I never see the day when they minimise this.
"It's a day that changed history."
Mr Biden, a Democrat, will be the first president to commemorate September 11 in Alaska, or anywhere in the western US.
He and his predecessors have gone to one or another of the attack sites in most years, though Republican George W Bush and Democrat Barack Obama each marked the anniversary on the White House lawn at times.
Mr Obama followed one of those observances by recognising the military with a visit to Fort Meade in Maryland.
First lady Jill Biden is due to lay a wreath at the September 11 memorial at the Pentagon.
In Pennsylvania, where one of the hijacked jets crashed after passengers tried to storm the cockpit, a remembrance and wreath-laying is scheduled at the Flight 93 National Memorial in Stoystown operated by the National Park Service.
Ms Harris' husband, Doug Emhoff, is expected to attend the ceremony.