A roadside bombing targeted Pakistani security forces in the north-western city of Peshawar, killing a security officer and wounding nine people, including three civilians, police said.
The Pakistani Taliban later claimed responsibility for the attack.
The improvised explosive device went off near a van belonging to the Frontier Corps as it was driving along the key Warsak Road in Peshawar.
Police said the bomb also wounded three passers-by. An investigation is under way.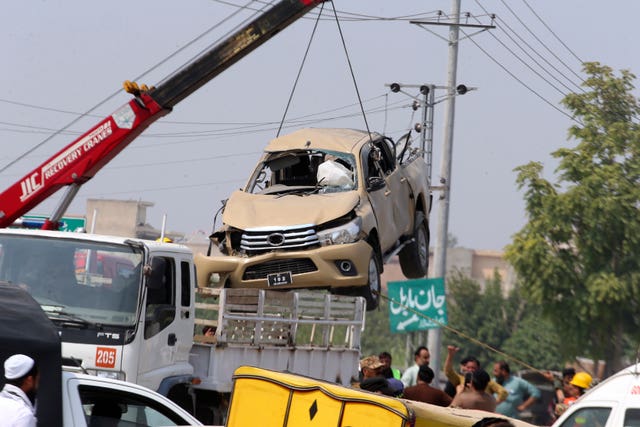 The wounded were moved to the Peshawar military hospital.
The outlawed Pakistani Taliban, known as Tehrik-e-Taliban Pakistan (TTP), have intensified their attacks on Pakistani security forces since pulling out of a unilateral ceasefire agreement with the government last November.
They are a separate group but are allied with the Afghan Taliban, who took over Afghanistan in August 2021, following the withdrawal of US and Nato forces from the country.
The takeover emboldened the TTP, who often carry out attacks near the Afghan border and elsewhere in the country.
Although the Pakistani military claims it has cleared much of the north-west of militants, the violence has continued, raising concerns that the Pakistani Taliban are regrouping in the area.