Public health officials issued an urgent appeal on Monday to residents in flood-stricken central Greece to avoid using floodwater for domestic chores due to mounting fears of contamination.
The floods have caused damage over 270 square miles in Greece's central farming belt, according to the European Union's satellite and earth observation agency, Copernicus.
The floods destroyed homes and roads and left thousands of households without power and water for days.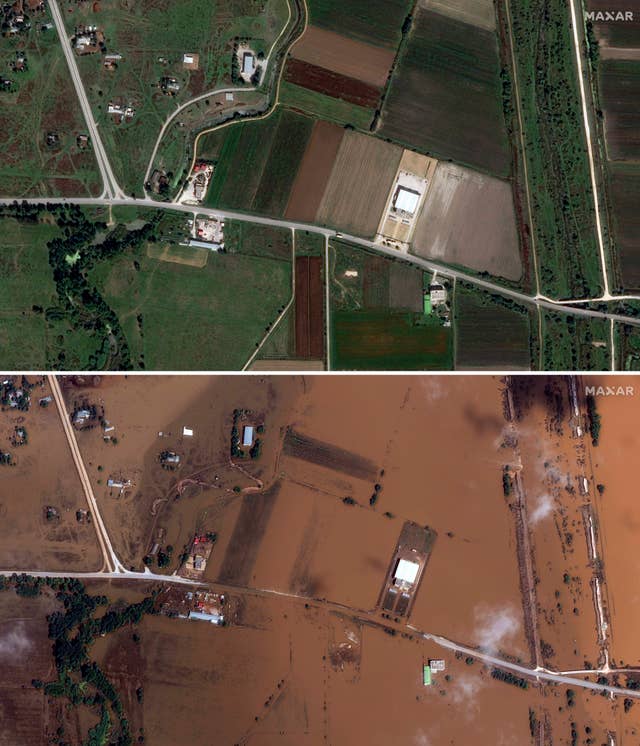 Fifteen people have died in the deluge while several thousand were rescued in a major evacuation effort that included the use of helicopters.
The health ministry updated guidance on Monday, calling on residents not to use stagnant floodwater for any household purposes, despite ongoing shortages of bottled water.
"Bottled water must be used for all kinds of tasks, for our personal hygiene, drinking water, to cook and even for tasks we have to do inside the house," deputy health minister Eirini Agapidaki said.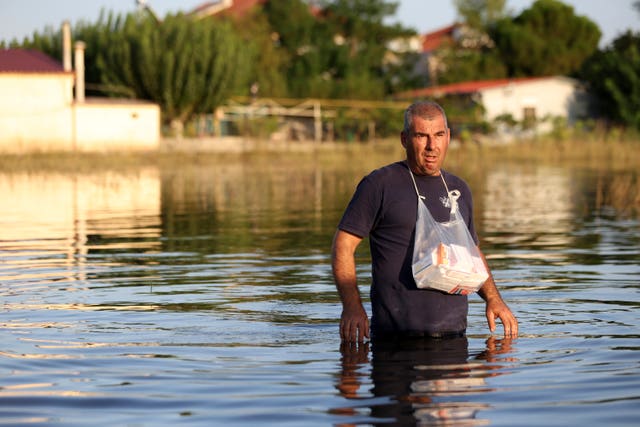 Greece has appealed to the European Union for financial support to help flood-stricken people rebuild their homes and businesses.
Prime minister Kyriakos Mitsotakis says he will discuss the issue at a meeting on Tuesday with EU Commission President Ursula von der Leyen.
Regional authority officials said the water level along a river near the central city of Larissa had receded slightly for the first time in days.