Chile on Monday commemorated the 50th anniversary of the coup led by General Augusto Pinochet which ushered in a brutal military dictatorship that lasted almost 17 years.
The commemoration began with a ceremony at the La Moneda presidential palace, which was bombed by warplanes at the start of the coup.
The military regime led by Pinochet violated human rights and brutally persecuted opponents, imprisoning and torturing thousands who were opposed to the regime.
It Ieft 3,200 dead, including 1,469 disappeared. Half a century later, 297 people have been convicted of crimes against humanity and 1,300 cases are ongoing.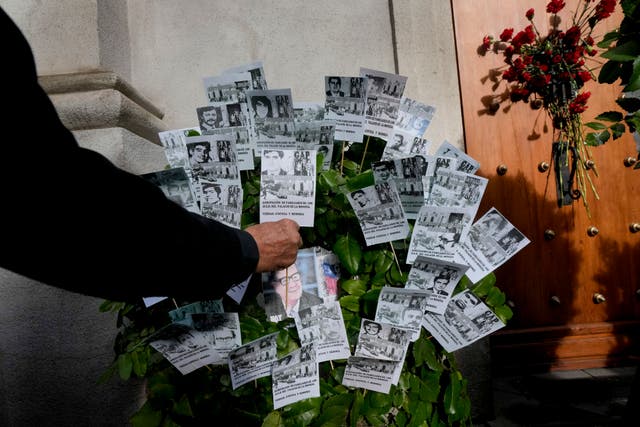 The US government backed the 1973 coup and the Chilean government is pushing Washington to declassify documents that could shed light on the era.
The date is marked by political polarisation between the ruling party and the right-wing opposition, due to their disagreements about the roles they played in the coup.
President Gabriel Boric described the atmosphere as "charged," and former president Michelle Bachelet called it "toxic".
Those divisions spilled into the streets over the weekend, when a peaceful protest by thousands of Chileans to remember those disappeared and killed by the dictatorship was marred by violence.
A small group of masked individuals threw rocks at windows.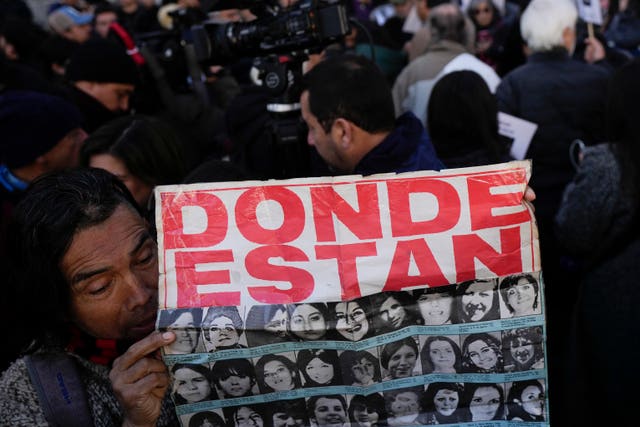 The violent individuals "tried to break up the protest", Mr Boric, who had joined the protest, wrote on social media.
"They broke windows and indiscriminately attacked groups and members of political parties."
He said "as president of the Republic, I categorically condemn these acts", adding that their "intolerance and violence shouldn't have a place in democracy".
The violence broke out as numerous polls have shown that a significant number of Chileans think the 1973 coup was justified, and continue to see Pinochet as a good leader who helped to modernise the country.
Mr Boric led the anniversary commemorations on Monday with an event in Constitution Square, in front of La Moneda, which was covered by a large tent with over 1,000 local and international guests, including a few presidents from the region.
Members of the right-wing opposition, which has been heavily criticised by the president, were notably absent.
Throughout the morning, many placed large flowers at the statue of the deposed president Salvador Allende (1970-1973), located on one side of Constitution Square.