The Italian air force is investigating whether an aircraft of its acrobatic team hit birds before it crashed near an airport, killing a child on the ground.
A five-year-old girl and her family were travelling in a car near the perimeter of the airport near the northern city of Turin when the aircraft crashed on Saturday afternoon, bursting into flames and smashing through the airport fence.
The girl's mother and older brother remain in hospital with burns while her father was released on Sunday, hospital officials said.
Footage of the crash shows nine aircraft in two tight V-formations before one of the aircraft drops below the others and crashes, sending a fireball into the air.
In the video, the pilot — identified as Major Oscar Del Do — can be seen ejecting with a parachute shortly before impact inside a fence airfield.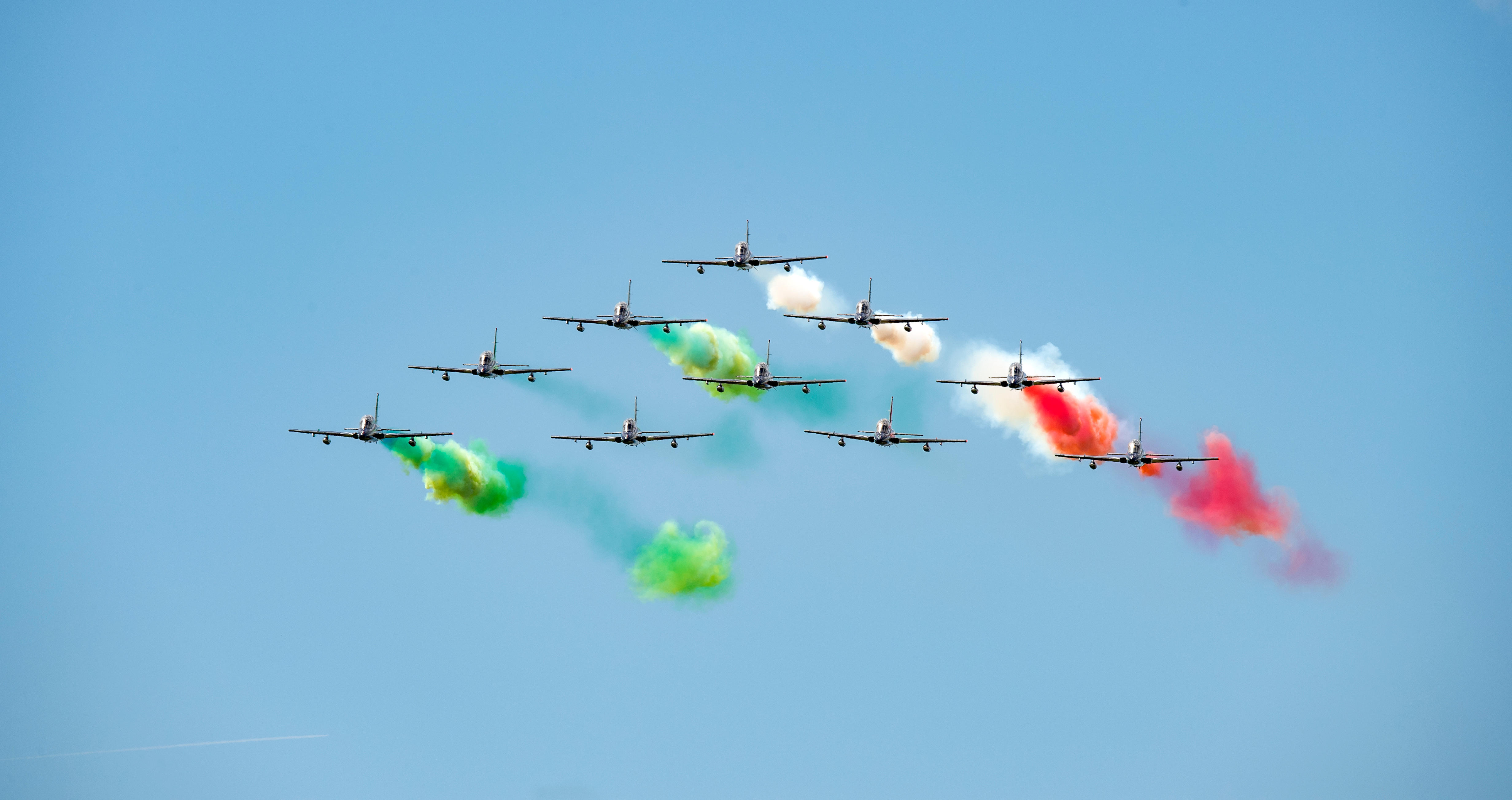 He suffered burns.
The air force said the reason for the crash is under investigation but one hypothesis is that the aircraft suffered a bird strike during takeoff.
Italian prosecutors are also investigating.
The Frecce Tricolori squadron, Italy's premier team of acrobatic pilots, was preparing for an air show scheduled for Sunday as part of events marking the 100th anniversary of the country's air force.
They typically perform dramatic fly-bys at events of national importance, leaving streaks of red, green and white smoke, the colours of the Italian flag.
They perform intricate acrobatics during air shows.
In 1988, three aircraft of the Frecce Tricolori collided and crashed to the ground during an air show at Ramstein Air Base in Germany attended by around 300,000 people.
The three pilots and 67 people on the ground died.
Hundreds more were hurt.