Manchester City boss Pep Guardiola distanced himself from Mikel Arteta's success at Arsenal, insisting he learned just as much from his fellow Spaniard as opposed to the other way around.
The narrative of Sunday's skirmish between two sides tipped to be vying for the Premier League title at the end of the season centres on Guardiola the master going up against Arteta the protege.
Arteta was one of Guardiola's assistants for three years before leaving for Arsenal in December 2019, making gradual strides to the point where they were City's closest top-flight challengers last season.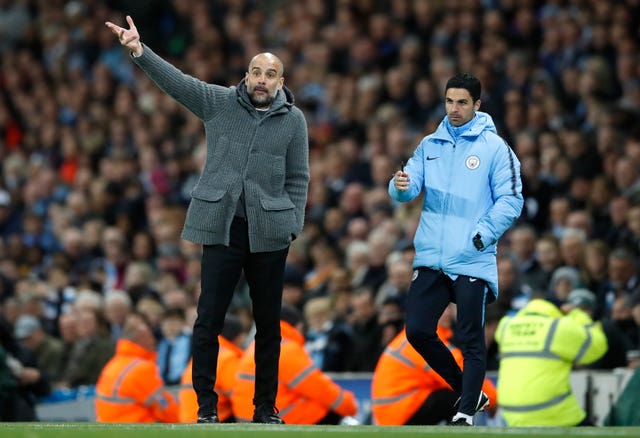 Any notion Guardiola is indirectly responsible for Arsenal's resurgence was rubbished by the former Barcelona manager, who believes he had a reciprocal arrangement with Arteta during their time at City.
Asked if he sees a lot of his characteristics in Arteta, Guardiola said with a smile: "Zero. He has a completely different father and mother and he has his own personality.
"All the success he has belongs absolutely to Mikel and his people at Arsenal, not me. People say 'he was with Pep and learned a lot'. I learned a lot from him.
"People say always I have to teach my assistant coaches; I bring the assistant coaches here to teach me. I am here, the figure in front of the microphone but I learn like the players.
"People believe we teach the players but we learn off them to take the decisions many times. All of the good things about Mikel belong to him, his genetics his mum and dad are giving to him. Not me."
En route to a historic treble last season, City collected a third successive league title as they finished five points ahead of Arsenal, who claimed a top-four spot for the first time since 2016.
Guardiola thinks Arteta can bring back the glory days at Arsenal, who signed England midfielder Declan Rice for a club record £100million, plus £5m in add-ons, in July after City dropped out of the race.
Guardiola said: "Everybody knows that we wanted him. In the end, Arsenal pushed more and wanted him more. Maybe Mikel was more convincing than me. We could afford it maybe less, that's why."
Arsenal, who are unbeaten after seven league games and lie just one point City in the table, also paid more than £60m for Kai Havertz and their spending power suggests they will be challengers for a while.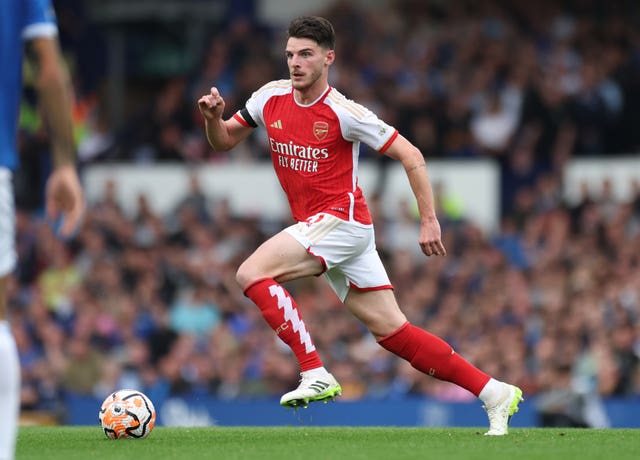 Guardiola added: "Normally when Manchester City spent this amount of money it's crazy, when it's the other ones how smart they are.
"I'm not denying that everyone can do whatever they want and never judge the other one. We have been judged all the time but it's fine.
"When we were in the middle of the table it never happened (like) that, it was not a problem, we were not under scrutiny from the rest.
"At the moment Arsenal's recruitment is really good. They have a young squad for many, many years.
"The perspective for many is the fact that they will be there many times and, of course, Declan Rice is an exceptional, exceptional holding midfielder with the national team. He is an exceptional player."