Foreign ministers from the seven countries in the G7 worked to forge a unified stance on the Israel-Hamas war at intensive meetings in Tokyo on Wednesday.
US secretary of state Antony Blinken met with other senior diplomats as they look to contain a worsening humanitarian crisis and stop an escalation of fighting in Middle East.
The second and final day of the G7 Foreign Minister talks intersects with a flurry of global crises.
In Tokyo, Mr Blinken and foreign ministers from Britain, Canada, France, Germany, Japan and Italy will be seeking common ground in part to prevent the Gaza war from further destabilising already shaky security in the broader Middle East and seeking to maintain existing positions on other matters.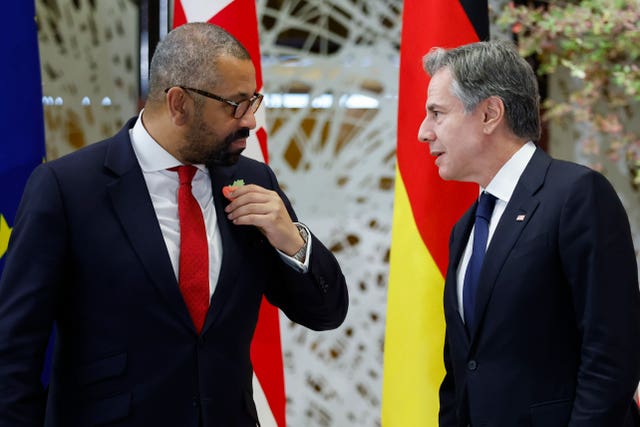 While the conflict in Gaza and the humanitarian suffering that has followed Israel's response to the deadly October 7 Hamas attack lead the agenda, the envoys are also dealing with Russia's war in Ukraine, North Korea's nuclear and missile programmes and China's growing aggression in territorial disputes with its neighbours.
Mr Blinken said it is crucial to find a unified stance on the war in Israel, similar to what diplomats have done over Ukraine and other major issues. The ministers are also trying to keep existing differences on Gaza from deepening.
Britain's Foreign Secretary James Cleverly told a select group of journalists, including The Associated Press, that his government only supports a geographically specific "humanitarian pause" and not a wider ceasefire.
"Firstly, we have seen and heard absolutely nothing that makes us believe that Hamas leadership is serious about (a) ceasefire," he said, adding that a ceasefire would hamper Israel's ability to defend itself.
An early consensus on Gaza appeared to be building as at least four of the G7 members made statements in favour of a strong common stance. And US officials said they were expecting the group to release a communique featuring a common position after the meetings end on Wednesday.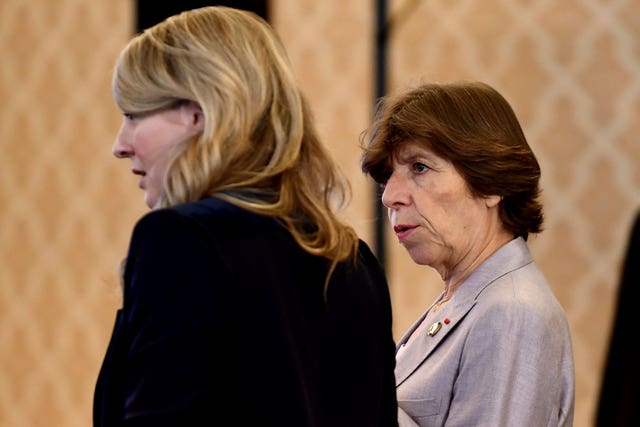 "This is a very important moment as well for the G7 to come together in the face of this crisis and to speak, as we do, with one clear voice," Mr Blinken told Japanese foreign minister Yoko Kamikawa, shortly after talks on Tuesday with prime minister Fumio Kishida.
Mr Kishida said "the unity of G7 is needed more than ever with the situation in Israel and Palestine, the situation in Ukraine, and the challenges in the Indo-Pacific region," his office said in a statement, adding that the prime minister "highly appreciates the leadership and diplomatic efforts by the Biden administration concerning this issue".
"You have our utmost support," Ms Kamikawa told Mr Blinken.
German foreign minister Annalena Baerbock said that "as G7 countries, we are making clear that Israel has the right and the duty to protect its population and its people in the framework of international law".
She said she has been discussing with many partners "how we can finally get humanitarian ceasefires off the ground, in terms of time and also geographically".
Mr Blinken's efforts include pushing to significantly expand the amount of humanitarian aid being sent to Gaza, getting Israel to agree to "pauses" in its military operation to allow that assistance to get in and more civilians to get out, beginning planning for a post-conflict governance and security structure in the territory and preventing the war from spreading.
Mr Blinken described all of these as "a work in progress" and acknowledged deep divisions over the pause concept. Israel remains unconvinced and Arab and Muslim nations are demanding an immediate full ceasefire, something the United States opposes.