Miss Nicaragua Sheynnis Palacios has won the Miss Universe competition in El Salvador to become the first from her country to wear the crown.
Miss Palacios is a 23-year-old communicologist who said she wants to work to promote mental health after suffering debilitating bouts of anxiety.
Miss Thailand, Anntonia Porsild, was first runner-up and Miss Australia, Moraya Wilson, the second runner-up.
Eighty-four women competed for the crown in the 72nd edition of the competition.
Miss Palacios appeared to secure the win when she confidently answered the question of which woman's shoes would she like to spend a year in by saying Mary Wollstonecraft, the 18th-century English writer and philosopher.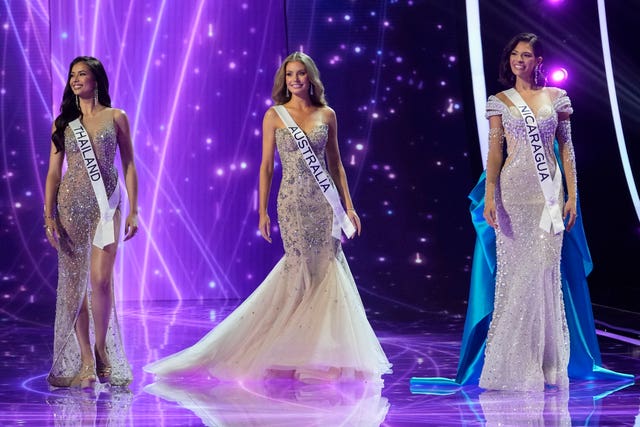 Ms Wollstonecraft was an advocate of women's rights and is considered one of the forerunners of feminism.
Miss Palacios said she wants to work to close the salary gap between the genders so women can work in any area.
Miss Universe was last held in El Salvador in 1975.
This year's event was another opportunity for President Nayib Bukele to tout changes made under his administration, especially greatly improving the country's safety.
"El Salvador has changed for good and we have shown it again," Mr Bukele said on Saturday night.
"Miss Universe has given us the opportunity to show the world what we are capable of. Thank you for choosing to be part of El Salvador's rebirth."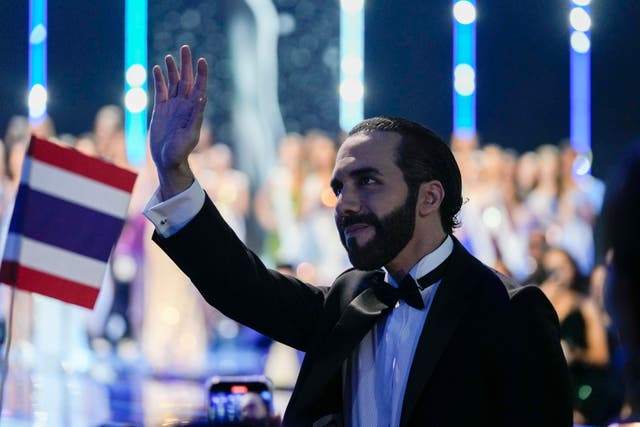 Mr Bukele is running for reelection despite constitutional term limits and is widely popular for his crackdown on the country's gangs.
But he has faced international criticism for eroding checks and balances on his power and not respecting human rights.
More than 72,000 people have been arrested without due process since a state of emergency was declared in March 2022 in response to a surge in gang violence.
The special powers it granted Mr Bukele remain in place.